Five snapshots from the Dolphins-Lions series.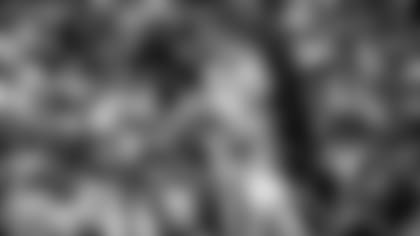 On their way to a second consecutive Super Bowl title, the Dolphins close out their 12-2 regular season with a 34-7 rout of the Lions at the Orange Bowl. Hall of Fame wide receiver Paul Warfield set a Dolphins record (since tied) with four touchdown catches — from 21, 7, 16 and 4 yards.
The Dolphins enjoy a merry Christmas as they defeat the Lions 27-20 in their season finale to clinch the AFC East title for the second time in three years. Additionally, this becomes Don Shula's 319th regular season, helping the Dolphins Hall of Famer pass George Halas for most career regular season coaching victories.
The Dolphins struck big and quickly in the game at the Pontiac Silverdome on their way to a 23-8 victory. After Autry Denson returned the opening kickoff 56 yards, Lamar Smith ran 46 yards for a touchdown and the Dolphins led 7-0 after only two plays. Not satisfied, the Dolphins perfectly executed a surprise onside kick that Terrance Shaw recovered at the Miami 41-yard line. Nine plays later, Smith scored again, this time from 8 yards out, and the Dolphins had a 14-point lead that they would never relinquish.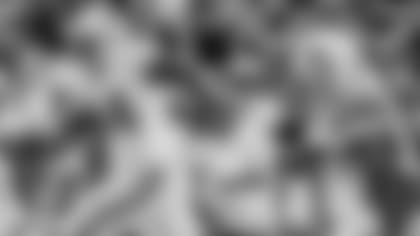 There was a lot of anticipation when the Dolphins opened the 2002 season with offseason acquisition Ricky Williams as their new running back, and this game certainly didn't disappoint. Williams rushed for 111 yards and two touchdowns and the Dolphins cruised to a 49-21 victory that stands as their second-highest-scoring season opener. Another highlight of this game were the two touchdowns scored by Robert Edwards, back in the NFL after suffering a devastating knee injury during a beach football game at the Pro Bowl. The victory was the Dolphins' 11th in a row in season openers, the second-longest streak in NFL history.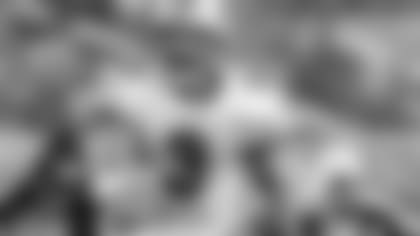 This one was for Joey Harrington. Selected third overall in the 2002 draft by the Lions, Harrington returned to Detroit for this Thanksgiving Day game as the Dolphins' starting quarterback and enjoyed a happy homecoming. He threw three touchdown passes — two to Marty Booker and one to Randy McMichael — to lead the way to a 27-10 victory. The lone Detroit touchdown was scored by tight end Dan Campbell, the same Dan Campbell who would serve as Dolphins interim head coach for the final 12 games of the 2015 season.