Five snapshots from the Dolphins-Raiders series.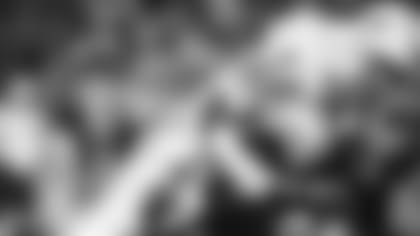 In a 23-6 victory that clinched a playoff berth for the Dolphins, linebacker Larry Gordon comes up with three interceptions. It stands to this day as the regular season record for a linebacker (A.J. Duhe, of course, had three picks in the 1982 AFC Championship Game against the New York Jets).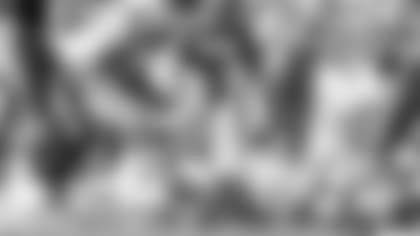 This was one of the most emotional victories the Dolphins have ever had, not only because the game came down to the final seconds but also because it was the first weekend of NFL action after the events of 9/11. The Dolphins pulled out an 18-15 victory when quarterback Jay Fiedler scrambled for a touchdown on the final play of the game. The image of Fiedler in the end zone with his right fist raised made the cover of Sports Illustrated.
A little more than an hour before the Dolphins faced the Raiders game at Sun Life Stadium, original owner Joe Robbie and nine Dolphins legends took their place on the newly minted Walk of Fame. Hall of Famers Don Shula, Dan Marino, Bob Griese, Nick Buoniconti, Jim Langer, Larry Little, Larry Csonka and Dwight Stephenson and Paul Warfield joined Robbie in having their names immortalized in bronze. At halftime, former Dolphins tight end and broadcaster Jim Mandich became the 22nd member of the Dolphin Honor Roll.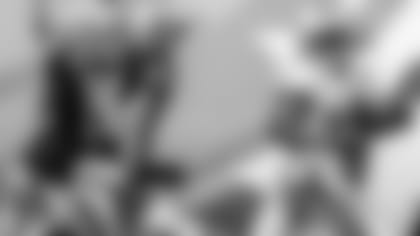 In the second game of the season, Joe Philbin earned his first victory as Dolphins head coach and Ryan Tannehill got his first victory at Dolphins quarterback in a 35-13 rout of the Oakland Raiders. The Dolphins actually trailed 10-7 at halftime before Reggie Bush erupted for touchdown runs of 23 and 65 yards. Bush finished with 172 rushing yards and Lamar Miller added 65, as the Dolphins ended up with 263 yards on the ground.
In the Dolphins' first Sunday night appearance in seven years, a game that will end in a 27-24 Raiders victory, long-snapper John Denney appears in his 200th NFL game. He joins Hall of Famers Dan Marino and Jason Taylor as the only players to play 200 games or more for the Dolphins.