Claudy Mathieu gets it all the time.
The Dolphins rookie defensive end will tell someone he played his college football at Notre Dame, and the conversation immediately shifts to one of the most famous programs in the country.
Only problem is that Mathieu didn't play at THAT Notre Dame, he played at Notre Dame College in Ohio. 
"Every time anybody asks me what school I went to, as soon as they hear Notre Dame, they're just like, 'Oh, the Fighting Irish,' " Mathieu said. "I'm like, no, D-II school out of Cleveland, Ohio. I'm something I'm used to because my first school that I went to before I transferring, California University of Pennsylvania. So everybody thinks I was out in California when I was really 30 minutes outside of Pittsburgh."
Here's the thing, though: Even though he didn't play at either of the more well-known versions of his two schools, Mathieu has no doubt he was good enough to play Division I-A football (nowadays known as the FBS division).
And he intends to prove it when he gets back on the field for Dolphins training camp in late July.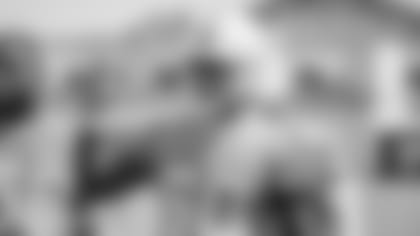 "Ever since I started my collegiate career at a D-II school, I've always known I was a D-I-caliber player," Mathieu said. "That was always a chip on my shoulder that I've had to work harder than everybody else so I could get the same spotlight or opportunity as them."
Mathieu landed a rookie free agent contract with the Dolphins after a senior season during which he recorded 58 tackles, 14.5 tackles for a loss and 8.5 sacks. That helped him set school career records for tackles for loss (43.5) and sacks (26).
When he signed with the Dolphins, he borrowed a phrase from another athlete who had played in Cleveland, tweeting, "I'm taking my talents to Miami."
Going through his first professional offseason program was a dream come true for Mathieu.
"It went great," he said. "Just being here and getting to live your dream. I've been dreaming about this moment and being in this opportunity or being in this position since I was a kid. Just finishing my first OTAs and minicamp is just a blessing."
The offseason program also was an eye-opening experience for Mathieu in terms of showing him just what kind of jump he's trying to make.
Asked to describe his style, Mathieu said this: "Work in progress. I guess I was the best at the collegiate level, but now that I'm at this NFL level, I'm swimming with the tadpoles right now. Just work on my weaknesses and what I do need to do to get better, faster, stronger."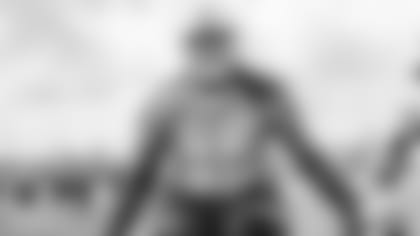 Mathieu ended up at Notre Dame College by way of California of Pennsylvania after being born in Boston and moving to Philadelphia as a youth.
Growing up a Patriots fan, Mathieu said he watched former New England defensive linemen Willie McGinest and Richard Seymour. But his favorite player was Tom Brady.
The mere mention of one day possibly being involved in a game also featuring Brady brings a big smile to Mathieu's face.
"He was everything that I aspire to be," Mathieu said. "He got drafted late rounds, and he made the best out of his opportunity and that's where I hope to be in the future."
Then there's the ultimate dream: sacking Brady.
"Man, it would be awesome," Mathieu said. "If I sack him — when I sack him — that would be number one on my list of accomplishments. That would be a dream come true for sure. That would be my Super Bowl I just won."