The University of Miami took a major step toward returning to national championship contender status last season, and a big reason was a defensive line that was among the best in college football.
It was a group that was as deep as it was talented.
Dolphins rookie defensive tackle Anthony Moten was part of that line, and he's ready to take the next step as an NFL player. He saw two of his defensive tackle partners at UM, R.J. McIntosh and Kendrick Norton, get selected in the 2018 NFL draft and he's out to show he also should have been picked.
He took his first steps toward accomplishing that goal during the offseason program and came away confident he's on the right track.
"It was great, a lot of learning, taking in a lot of advice, a lot of wisdom from the older guys," Moten said. "I feel the biggest thing is learning."
Moten was born in Georgia, but played his high school football at Fort Lauderdale powerhouse St. Thomas Aquinas, where during his four years he won a national championship, two state titles and lost a grand total of five games.
As a senior there, Moten earned all-state recognition and he became a four-star recruit for the University of Miami.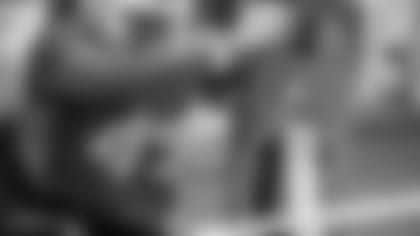 He described himself as an aggressive player.
"I'm a physical guy," he said. "I want to get on you, touch you. I want to let you know I'm here. And on top of that I want to pass-rush better, too, because I've seen what happens with guys like Jordan (Phillips) and everything. I want to learn pass-rushing stuff better too."
Moten said he grew up admiring defensive tackles such as Gerald McCoy, Ndamukong Suh and Aaron Donald, clearly three of the best in the NFL at the position.
He's hoping to someday reach that level and become another success story from St. Thomas Aquinas.
"Coming from a program like St. Thomas, they're drilling you about college, but they also let you know the NFL is there too on top of that," Moten said. "Those four years go by quick, which they did. Definitely, being at STA, they're saying college is going to go by fast, so we're going to prepare you guys for the league and college."
Moten's college decision coming out of high school came down to UM, Florida State and Florida, but the chance to stay close to home won out.
Playing at UM also gave Moten the chance to play at Hard Rock Stadium, where he hopes to be a regular as an NFL player.
Moten also had played there during his days at St. Thomas Aquinas, but nothing matched the atmosphere he saw when UM beat Notre Dame last November.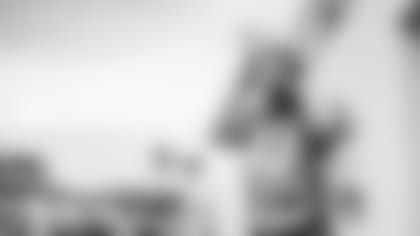 "It was crazy," he said. "I've been to some crazy places and I know Hard Rock gets pretty loud, but that night we came out there and we were juiced up and we were turned up. We got chills running down your body like, we're here, this is our stadium. We want you all to respect us."
Off the field, Moten said one of his main interests is trying out different foods. One of the new things he tried was sushi, and he's since added to his list items like alligator tail and deer.
The hope, Moten says, is to one day become a food critic.
That's in the future, though. The present is centered around football, around proving he's just as good as those UM teammates who got drafted.