Jamiyus Pittman says his football life has been on the upswing since the start of last season, and he's determined to use the one setback he suffered to his advantage.
Pittman now is a member of the Miami Dolphins after signing as a rookie free agent, though he firmly believes he would have been drafted had he not been forced to miss the East-West Shrine Game because of an illness.
The way he sees it, the East-West Shrine Game was a ticket to an invitation to the scouting combine, which would have cemented his spot in the NFL draft.
That's all over now, though, and the focus has turned to showing everyone why he should have been a draft pick — East-West Shrine Game or not, combine or not.
"Of course," Pittman said. "That's why I come in and practice and I give it my all every single day. Coach wants us running to the ball, I run to the ball. I try to correct everything he tells me to correct and have open ears, listen to everything he's saying, even if it's not to me directly, I'm still going to listen to it. And I've been getting better because of it."
Pittman is a 6-foot-2, 319-pound defensive tackle who played in a 3-4 scheme at UCF last season but also has experience in a 4-3.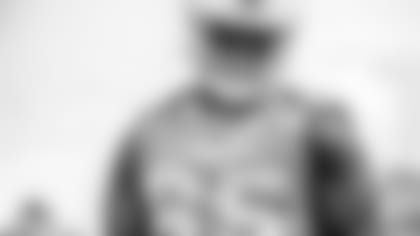 He was good enough to earn first-team All-American Athletic Conference honors last season for a University of Central Florida team that went 13-0 and closed things out with a Peach Bowl victory against Auburn, a team that earlier had beaten national champion Alabama.
"That started like me living my best life right now," Pittman said. "It's been progressing since the season started and Coach (Scott) Frost came in and everybody bought in. You could just feel the difference in the facility every morning that everybody was there to win."
Pittman was ready to build on the momentum of his strong senior season at the East-West Shrine Game when fate intervened.
"I had been training in Dallas just going hard and now that's all I'm thinking about, getting a combine invite," he said. "I get on the plane and I start feeling a little pain in my back. I'm not thinking much of it, but once my teammate Aaron Evans comes to pick me up from the airport to take me to the hotel, I'm like, 'Yo, I'm not feeling really good'. The next morning I wake up, they tell me I have a fever of 104 and I should probably not play. And I still tried to practice at first, but it wasn't a good idea. My weight went down. I was at 276. That's not me."
Pittman said the disappointment of what happened leading up to the East-West Shrine Game lasted until the Dolphins called him after the draft to offer a rookie free agent contract.
There were 24 defensive tackles selected in the 2018 draft, and Pittman has no doubt that number would have been 25 if not for his sudden illness.
"I felt like that was a missed opportunity, which is why I feel I've got to make the best of this one," he said. "I just prayed about it and I'm going to let God handle it. -There's no doubt in my mind that I would have gotten drafted, but it is what it is. Everybody has their own path and this is mine."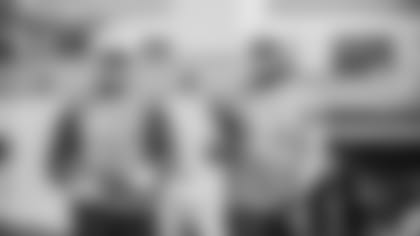 With the Dolphins, Pittman is among a large group of talented young defensive tackles that includes fourth-year player Jordan Phillips, second-year players Davon Godchaux and Vincent Taylor, and fellow rookie free agent Anthony Moten.
Pittman is looking to learn from all of them, as well as veteran newcomer Akeem Spence.
"That's why I'm in their ear," Pittman said. "All the time. I come off the field and I tell them, hey, were you watching me? Spence has been a really big help because he's new here too. He just tells me how things go and sometimes Jordan Phillips will pull me to the side and let me know, 'Do this, do this. You're better at this.' And I'm taking all of it. I'm taking it all in and it's been working so far. Spence, we're kind of built alike, so everything he tells me to do and when I do it and do it right, it works.
"I would say it was nerve-racking at first, but now I feel like I'm getting the hang of how things work around here. It's a big difference as far as speed and detail and I think I got the right coach to get me to where I need to be."
And the best piece of advice he's gotten so far in his young NFL career?
"Get comfortable being uncomfortable," he said. "And I knew exactly what they meant by that. You can't get comfortable in here. You can't get comfortable in here. Every day is a grind. Everybody wants to be in this position."
Pittman indeed is in an enviable position. How he got here no longer matters.