NFL rushing champion. Heisman Trophy winner. The Miami Dolphins fan base adored Ricky Williams for his on-field accomplishments, but the occurrences between the white lines make up only a fraction of his story.
The franchise's number two all-time leading rusher joined Seth Levit and O.J. McDuffie for an hour-long deep dive into his circuitous tenure with the Dolphins, as well as an exploration of his life away from football. The episode will be released on Tuesday, May 19 on The Fish Tank Podcast.
"We're narrative driven; we love telling stories," Levit says. "There's so much that's talked about that fans don't get to hear. A lot of the questions -- rightfully so -- are about what happened on the field, the X's and O's. But there's so much else that happens behind the scenes, whether it's on the sidelines, in the huddle, or just when guys are hanging out with each other."
A former eighth-round draft pick of the Philadelphia Phillies and a qualified yoga instructor, there are many layers to the member of the 10,000-yard career rushing club.
"You can't cover Ricky's entire football journey in one show, at least not one that goes an hour," Levit said. "So we started with the trade to Miami in 2002. He shed light on the conversation he had with Dave Wannstedt in telling him that he was going to step away. There's a lot about that decision and him leaving that were discussed in this podcast that I think folks will find interesting or surprising."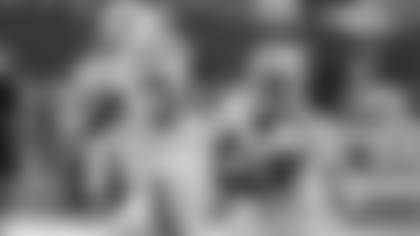 That 2002 trade sent a pair of first-round picks (after Williams' performance satisfied conditions to increase the outgoing compensation) to the New Orleans Saints in exchange for the former No. 5 pick in the 1999 NFL Draft.
"Rick loved football," McDuffie said on The Drive Time Podcast. "He loved his time down here in Miami. Most people thought he retired because he didn't have love for the game. That's where they're wrong. He was excited to be a part of this organization, excited about being the man on offense. He loved the fact that he had a coach that loved to run the football."
The Ricky Williams episode of the Fish Tank covers his multiple stints with Miami, each more intriguing than the last.
"He had three unique stints with the Dolphins," Levit said. "First, that magical time in [2002 and 2003], and then when he came back with Coach Saban, then the Wildcat years with Tony Sparano. We talk about each of those instances and how unique each of them were. One thing that was fascinating, as productive as he was in 2002 and 2003, he felt that he had a greater appreciation for the game when he came back. That's because he needed to work on [himself], and that time away allowed him to do that."
A former Dolphins great himself, McDuffie expressed his admiration for Williams' conviction and bravery to step away from the game when he did.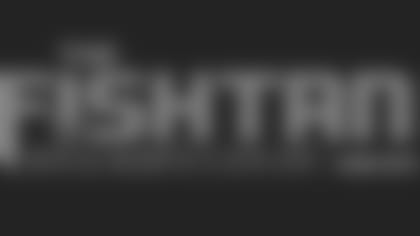 "How many guys leave the game on their own terms?" McDuffie asked. "Not many do. The fact that was able to leave and come back and still be that guy, that's hard to do. It just tells you how good Rick was."
The episode will delve into reasons Williams felt it necessary to put football aside while he searched for peace and reflection elsewhere, but also where Williams is in 2020.
"We wanted to talk about where Ricky was at in his life," Levit said. "What he's doing now, the decisions that he's made prior to his career, during his career and post-career that were unrelated to football, because we think that's every bit as interesting and as important when it comes to talking about Ricky's story."
When the news broke on the eve of training camp in 2004, Dolphins fans expressed their frustration with the sudden departure of the man responsible for the majority of the offensive production. Williams accounted for 41.1 percent of the 2002 offensive production and 37.4 percent in 2003. His unexpected retirement, understandably, evoked a certain degree of emotion.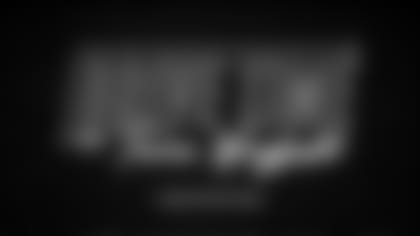 "A lot of people feel very strongly about Ricky one way or the other," Levit said. "Even today, some people still hold a grudge because he left. Sometimes as fans we don't look beyond what happens in between those white lines and what decisions someone has to make and the human being that's there. My hope is, regardless of where people stand, that they will listen to this because it's a really interesting, exciting insight into who Ricky is as a person."
After taping the Fish Tank Podcast with Williams, both McDuffie and Levit believe they have a better understanding of just who that person is. Levit put a bow on the conversation by describing Williams in brief, but concentrated fashion.
"He's Ricky. He's enigmatic. He was exciting."