Reshad Jones clearly is one of the most accomplished players on the Dolphins roster, but he approached the start of his ninth NFL season as a rookie still needing to show he belongs.
"I have a beginner's mentality, coming out here starting over my ninth season," Jones said. "Like I said, having a beginner's mentality, just taking everything, try to pick up and learn as much as I still can. There's still room to grow."
The notion of a beginner's mentality comes from Associate Head Coach/Special Teams Coordinator Darren Rizzi, and it's one he's constantly reinforcing to his players.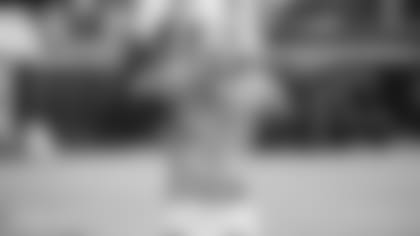 Jones never has been shy about expressing his confidence in his ability, but he also appreciates the value of feeling like there's always more to be done.
"I just heard it from the greats," he said. "Rizz put it up every year, just the greats, they always come out with a beginner's mentality. Don't think you have arrived or you got it yet. I still always feel like I have something to prove. I want to come out, take this time to dive into the playbook, continue to learn as much as I can. It makes the game that much slower for me and I can go out and help my team win and make plays."
Since arriving as a fifth-round pick in 2010 from the University of Georgia, Jones indeed has made a lot of plays for the Dolphins.
He's already second in franchise history with five defensive touchdowns, trailing only Hall of Famer Jason Taylor's nine scores. Jones led all NFL safeties in tackles in both 2015 and 2017, the two seasons that ended with him being selected to the Pro Bowl. Jones also has 10.5 career sacks, just one shy of the Dolphins record for defensive backs held by former safety (and short-time teammate) Yeremiah Bell.
Jones was open earlier in his career in looking for that Pro Bowl recognition, and his reputation was further enhanced when he was named Dolphins co-MVP with Jarvis Landry in 2015 and earned the number 64 spot on the NFL Network's Top 100 list the following spring.
"I just want to keep continuing what I'm doing, just be consistent," Jones said. "I think for a long time I've been one of the top safeties in this league. I just want to continue on the path I'm on. Really, whatever it takes this team win a football game. That's why I got paid. That's why I'm here. And that's what I'm willing to do. It's really not about me. I just want to win. I'm here to help this team win and whatever I have to do, I want to get it done."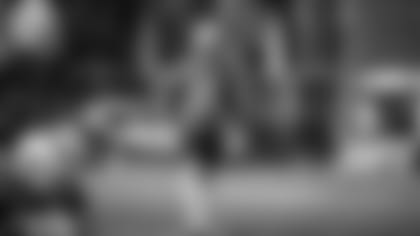 The Dolphins clearly understand Jones' value, which is why they signed him to a contract extension in the spring of 2017, one year before he was scheduled to become an unrestricted free agent.
Head Coach Adam Gase knew all about Jones' playmaking ability even before he was hired by the Dolphins in January of 2016, but he's gotten to appreciate his all-around game even more being around him.
"His tackling is probably unique as far as how consistent he is and how involved he is," Gase said. "He really has a knack for the ball. I will say when I have seen him … thinking back to before we even got here, some of the interceptions that he's made in the past have been very impressive. And some of the ones I've seen in practice, his ball skills are way above normal for that position. And he can do some good stuff with the ball in his hands. You're in a Catch-22 with him because you want him near the line of scrimmage, but at the same time you'd love for him to get kind of caught in a zone where he has a chance to pick a ball off."
It's actually a nice dilemma for the Dolphins because Jones' combination of toughness and playmaking skills gives the defense added flexibility, which is always a good thing.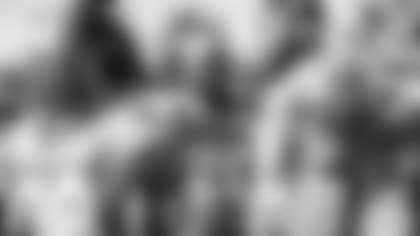 Jones' experience also is valuable, particularly when it comes to his ability to help young teammates in the secondary such as first-round pick Minkah Fitzpatrick.
"I feel like I'm the quarterback of the defense," Jones said. "I'm one of the veteran guys that everybody looks up to. Perennial Pro Bowl player. I'm just not the rah-rah guy. I've never been the guy who'll always go out and be the most vocal guy. I try to go out and lead by example, by my play and my work ethic on and off the field. I feel like I'm a valuable piece on this defense and I'm here to help the team win.
"I'm comfortable now. I always had the athletic ability and the tools to be able to play this position, but to be a great one you have to dive into the playbook. You have to know what each and every guy is doing, like the quarterback. If the quarterback doesn't know what their tight end is doing, he's not going to be successful. He can go out and know the routes for the running back and the receivers, but if he doesn't know what the tight end is doing, he's not going to be successful. I feel like just learning each and every position, not just only my position, but knowing where Cam (Wake) is going to be, where he's stunting, where my nickel is going to be, learning different leverages and techniques and different things to just slow this game down and help me because this is a tough league to play in."
Yes, the NFL is a tough league to play in, but Jones has more than proven he can play in it — and very well.
By the time he's done, Jones will go down as one of the best fifth-round picks in Dolphins history. Heading into his ninth season, he stands as the third-longest-tenured player on the roster behind only John Denney (14th year) and Cameron Wake (10th).
If he has his way, Jones' remaining NFL seasons all will be with the Dolphins. 
"I definitely would like to retire here," he said. "I've been here nine years. My family 's here. I don't want to go anywhere at this point. Nine years in being with the same team is kind of rare, but I'd love to finish as a Miami Dolphin."
That's down the road, though. Jones turned 30 on Feb. 25, but he says he doesn't feel like a 30-year-old player.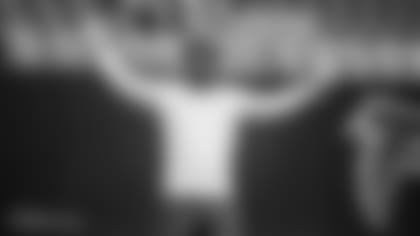 The beginner's mentality doesn't just apply to his goals and motivation, it applies to how he feels because he feels more like a rookie than a veteran.
"It's crazy," he said. "I mean, I don't feel 30. Now that you said that, it sounds crazy. I still feel like a kid. I still feel 18. My body feels good. I've got one of the best trainers in the world, I feel, in David Alexander, who helped me a lot. I take care of my body during the offseason. The sky is the limit.
"I feel like I haven't reached my peak. I feel like I've still got a lot more good football left ahead of me. I still don't feel like I've played my best game yet. That's something I feel in my heart. I know I haven't had a two-pick game yet, I haven't had two sacks. There's a lot of things that I still can do personally and team-wise."