All Dolphins rookies have had to overcome obstacles to find themselves where they are today, preparing for their first NFL training camp.
But it's hard to beat the journey of Quincy Redmon.
The defensive end from Fairmont State has dealt with adversity from the time he was child, but he never let that ever diminish his dream of playing in the NFL, which is just what he was doing during the offseason program.
"It's insane," he said. "I knew as a kid this is what I wanted to do. There were always going to be bumps in the road, I knew that. At times, there were a lot harder times, but I just knew this was definitely what I wanted to do and it's definitely a blessing to be here."
Redmon's path included years of homelessness as a child, an injury at 9 years old that left him in a wheelchair and crutches for the better part of a year, another significant injury in high school, an issue with dyslexia that wasn't diagnosed until he was in eighth grade, a transfer and position switch in college, and then lastly an injury that cost him the final five games of his college career.
So even though there was some disappointment that he didn't get selected in the 2018 NFL draft, you can just imagine the emotion when the Dolphins called him to offer him a free agent contract.
"My fiancée, my mom and my brother, and her family, everybody just started crying because it was just like all the pain and suffering that we went through, it finally paid off," Redmon said. "My mom and my brother and my fiancée, they're all (going) through this wishing me the best and they're going to keep grinding while I grind so one day I can finally take care of them."
Redmon and his fiancée, Alexa, are planning on getting married next July. They're expecting their first child this summer — the due date is July 26, which happens to be the day of the first practice of training camp.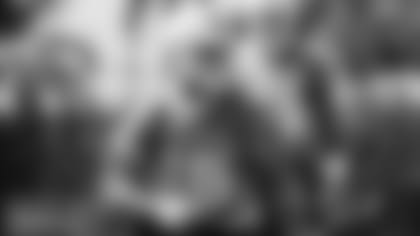 Redmon is hoping to really start showing at that time the kind of pass rusher he can become on the professional level. He had 12 sacks as a junior at Fairmont State in 2016 when he was named the Mountain East Conference Defensive Player of the Year.
Even though he wasn't able to duplicate those stats last year because of the injury, Redmon remains confident in his ability. And if he somehow doesn't succeed, it certainly won't be for lack of effort.
"I'm going to be one of the hardest-working guys out here doing any and everything I can just to make this team," he said, "(and) just do whatever I can to help the team."
Redmon graduated from Fairmont State with a degree in criminal justice, though he's not planning on putting it to use for a long time.
The goal is to have a long and fruitful football career.
It's a dream that easily could have been derailed when he was temporarily paralyzed from a football injury at the age of 9 or when he dislocated a kneecap while playing basketball in high school.
Through it all, Redmon never lost faith.
"No, just because overcoming so much in my life, like I knew I wasn't going to stop until I got here regardless of the situation," Redmon said. "I knew this was definitely what I wanted to do."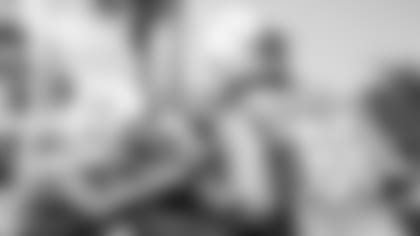 Redmon, whose hometown is Keyser, West Virginia, always dreamed of playing for the state school, which is why he decided to begin his college career at WVU as a preferred walk-on.
It didn't take him long to decide he needed to leave.
"That was a dream of mine to go to WVU, but then after transferring that was the best thing I could do for myself to put me in this situation," he said. "I gave it one semester (at West Virginia) and I just knew. I never doubted myself, but I just wanted to play. That's what I came to college to do was play, and I didn't want to take that chance of waiting two, three years to play. I just wanted to get on the field and just really show coaches what I could do."
Redmon always has maintained a positive attitude through all the setbacks and now it's just about making the most of his opportunity.
Signing an NFL rookie free agent contract and participating in the offseason program were major first steps for him.
"It is definitely a dream come true, just because of every situation that everybody embraces," he said. "But just for me in particular, this was definitely a (time) that I'll never forget."