Linebacker Raekwon McMillan is going back to Ohio this weekend, back to the state where he became a two-time All-American in college.
When the Dolphins play at Paul Brown Stadium on Sunday, he'll also get the chance to catch up with four Ohio State teammates who now play for the Cincinnati Bengals. He's also hoping to be able to visit with his former defensive coordinator at Ohio State, Luke Fickell, who's now head coach at the University of Cincinnati.
This indeed should be an enjoyable trip for McMillan.
But his focus isn't on his homecoming or college reunion. It's on helping the Dolphins win and continuing his development as an NFL linebacker.
McMillan is four games into his NFL career after he was forced to sit out his entire rookie season because of a knee injury, and he's looking to keep making the steady improvement he has shown since the start of the preseason.
"There's no specific area that I want to pinpoint and say, I want to get better at this; it's everything," McMillan said. "I want to be one of the best league and to do that, you gotta be a good all-around player."
McMillan has started each of the Dolphins' four games this season. He has 19 tackles and a fumble recovery, which came in the 20-12 victory against the New York Jets in Week 2.
As one would expect with any young player, there have been some ups and downs, but what the Dolphins like about McMillan — what they've always liked about him — is the combination of maturity and intelligence that helps keep him from making the same mistake twice.
"I just see strides every week to where he's more comfortable," Head Coach Adam Gase said. "We just want constant improvement. Sometimes you forget he hadn't really played an NFL game until we got going in the preseason. I think he's a quick study. He puts a lot of work into this and he does well in practice. We just keep working on translating that to the game and trust what he sees, and just react and play like we know he can."
By now, the story of how McMillan's diligent work, both physically and mentally, during his year on the sideline has been well documented.
For someone having been sidelined since his first preseason snap last August, McMillan came into this year about as prepared as anybody could be.
That didn't change the fact he still had some learning to do this season because there are many things you just have to experience first-hand to grow as a player.
"I'm a rookie out there on the field, but I'm not a rookie if you look at it on paper," McMillan said. "I sat out last year, but this year I'm actually able to go out there and actually play. Last year, I had to sit from the sidelines and watch and observe. Actually being out there, you actually get game reps in and I'm not a rookie anymore, so I have to go out there and hold my own."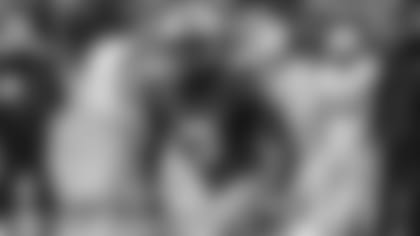 For the most part, McMillan has done just that. His play has been one reason the Dolphins defense is sixth in the NFL in fewest rushing yards allowed per attempt.
"He's a young player and is getting better every day," Gase said. "He's trying to get better every day. The more things he sees, the better it is for us."
The Dolphins will need contributions from McMillan the rest of the season, starting Sunday against a Bengals offense that has been putting up big numbers so far.
The starting center for the Bengals is former Ohio State teammate Billy Price, though he's expected to miss the game because of a foot injury. Other former Ohio State teammates on the Bengals include defensive end Sam Hubbard, defensive tackle Adolphus Washington and practice squad linebacker Chris Worley.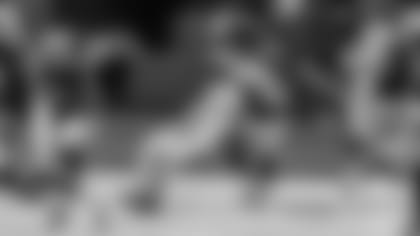 Worley was the third starting linebacker for Ohio State in 2016 along with McMillan and Dolphins rookie third-round pick Jerome Baker.
McMillan made clear this week his college spirit isn't gone; it's just that he has bigger priorities now.
"I'm focused on Cincinnati," McMillan said. "I'm not really worried about the Buckeyes, although we did have a big win against Penn State last week. I'm not really focused on them. I'm going to hit up some of my old coaches in the area, the Cincinnati coach, Luke Fickell, but other than that. … It'll be good to go out there and see (my former college teammates). I'm trying to get the win. Hopefully I'm the guy smiling at the end of the game."