Owner Stephen Ross laid out his vision for the Miami Dolphins on Tuesday, and it's got everything to do with building a team from the ground up and doing it the right way.
Ross wants to win as quickly as possible, but more importantly he wants to win big and win consistently.
"It's building a franchise to sustain itself over a period of time," Ross said. "That's what you want. You don't want to be, hey, we made the playoffs this year, now you've got to wait four more years. I don't know. We've been doing that.
"I'm looking to kind of build for the future and have a great team and develop players and create a winning mentality there."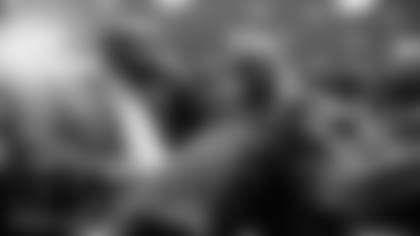 Ross said he decided after the 2018 season that he needed to change his approach, moving to one that has served him well in the business world.
That means focusing on making decisions that will benefit the organization for years to come, not strictly help produce short-term results or making the occasional playoff appearance.
"This is going to be a young team," Ross said. "I want to see it grow and at the end of the season I'm sure it'll be a better team than when it started because there's going to be a lot of young ballplayers that are going to be having meaningful positions."
Like Head Coach Brian Flores did earlier in the day when he met the media, Ross rejected the notion of "tanking," though he did acknowledge there could be some speed bumps during the building project.
"I want to win all the time, but sometimes you gotta take a little pain," Ross said. "The fact is we're a young team, we're drafting, we're not signing all these (free agents). It's all going to be the talent. That's what it is at the end of the day: finding guys who are motivated, who want to play ball. It's not all about money; it's about winning. And that's what you're looking for.
"These guys who play football, they play to win. That's why you don't talk about tanking. These guys are giving their all on the field. You don't take those kind of hits knowing the team is tanking. But we've got to see it getting better, they see themselves betting better and they see something developing here, that we're building it. That's what you really want to see this year. The wins will take care of itself.
"That's what the whole thing is, growing and them feeling it, that we're building something here in Miami and this is where we want to be in Miami because they're doing it the right way. And that's what you've got to feel."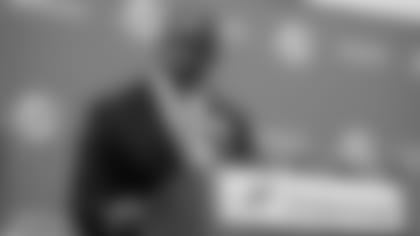 Ross said his change of philosophy has come with him being an NFL owner for some time now.
"When you first enter the league, this is so different than any other business," he said. "And I bought a team because I wanted the challenge of building a winner. And I know how I build winners. I start them from scratch. I found the best people and created an environment where people all work together and bring the best out of them and not be like any other organization.
"But football is so different. At first you want to sit back and watch and learn. After last season I said, this isn't working. And the more we talked about it after the season, I just came to the conclusion we have to change. Doing the same thing and expecting a different result is insanity. And it's more me finding the right people and having them work together as a team. I really feel good about it."