Stephen Ross' tennis vision officially became reality Wednesday morning.
Flanked by some of the world's biggest stars in the game along with some of the people most responsible for making this day happen, the Dolphins owner led the way for a ribbon-cutting ceremony on the new stadium court at Hard Rock Stadium.
A little less than three months ago, the Miami Dolphins were playing their final home game of the 2018 NFL regular season in that same spot.
Now, that space and the parking lot around it is occupied by a gorgeous tennis facility to rival just about anything the players see on the men's and women's tour.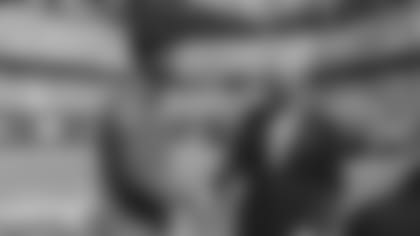 "When you look at and see the transformation of a parking lot and football field into what I think would be a great venue for tennis, it was an exciting thing," Ross told those assembled for the ceremony. "We convinced people we could do something in a world-class manner. I've got to thank the team led by (Dolphins Vice Chairman/President/CEO) Tom Garfinkel for executing all the details to put together to make something great. Ideas are great but it's the execution and handling all the details. We welcome everybody going out to the fields and seeing the outer courts and what's been put together. I think you'll find it a really unique experience."
The ribbon-cutting ceremony came one year and one day after the ceremonial groundbreaking at Hard Rock Stadium.
Work on the outer courts and the amenities around the parking lot were ongoing while the Dolphins navigated through their 2018 schedule, but work on the main stadium obviously had to wait until that final home game.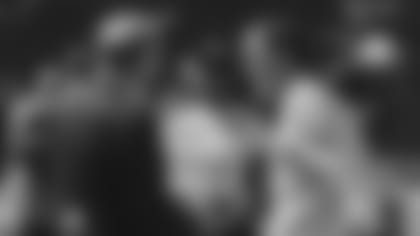 The tennis stars who participated in the official ceremony Wednesday – Roger Federer, Serena Williams, Novak Djokovic and Naomi Osaka – all were blown away by what they've seen at Hard Rock Stadium.
"To see the magnitude of what kind of an arena this is," said Federer, whose 100 singles career titles include winning the Miami Open three times. "I think it's a big, massive moment in our sport. Miami has been a place that's been one of my first trips as a junior. I've been coming here on and off for the last 20-some years, 25 years. Now being here is a big deal and I really mean it."
"First impressions, I thought it was very big," said Osaka, currently the No. 1-ranked women's player in the world. "I think they have a lot of space, which is really good for a tennis tournament. They have a lot of space to put new things if they wanted to. The courts are very nice, which is something that's very important."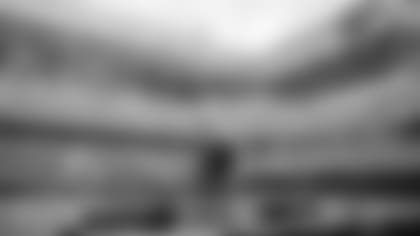 Williams, whose 23 career Grand Slam titles are one shy of the all-time women's record held by Margaret Court, has an added interest in seeing the new tennis facility at Hard Rock Stadium in her capacity as a Dolphins part-owner.
"I love the stadium," she said. "It's truly one of a kind. Literally. It's truly amazing. I've never seen a stadium like this before. I don't think we ever will and I'm glad to be able to witness it and play in it and enjoy it."
Along with Ross, Garfinkel, the four players, others involved in the ribbon-cutting ceremony Endeavor President Mark Shapiro, IMG CEO Ari Emanuel, Miami Open tournament director James Blake, Miami Gardens Mayor Oliver Gilbert, Miami-Dade County Carlos Gimenez, and tournament founder Butch Buchholz.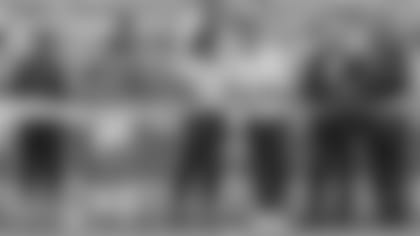 "Ribbon cutting as we kick off the Miami Open for its inaugural year at its brand new home at Hard Rock Stadium," Gimenez tweeted. "Thank you Stephen Ross and the Miami Dolphins for the vision to help create this world-class venue. A new & exciting chapter for this wonderful tournament."
Buchholz, a former professional player, started the tournament in 1985 at Crandon Park in Key Biscayne, where it was played until the move this year.
"I think we should thank Steve Ross for, one, keeping it in the (United) States because it could have left the country," Buchholz said. "Two, it could have left Florida. I think we're fortunate that it's landed on its feet. I hope it's a permanent home. I honestly believe the fact that it's just jumped so high in terms of the facilities. The players are going to love it. The sponsors are going to love it. The fans are going to love it. If anyone had any sort of skepticism about it, forget it. This is world class."