Terrell Buckley had six productive seasons as a cornerback in two stints with the Dolphins, but he has been recognized this week for his work before he got to the NFL.
Buckley has been announced as one of the 15 members of the 2019 College Football Hall of Fame Class.
He played three seasons at Florida State before being selected by the Green Bay Packers with the fifth overall pick of the 1992 draft.
Buckley ended up playing 13 seasons in the NFL with six different teams, but he spent twice as many years with the Dolphins as any other team.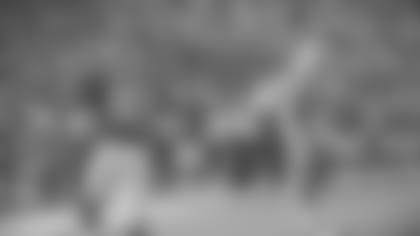 In those six seasons, Buckley started 68 of 96 games and had 24 interceptions, including three he returned for touchdowns. He had six interceptions in 1996 and eight in 1998.
After three seasons with Green Bay, Buckley was traded to the Dolphins in 1995 for past considerations and remained through the 1999 season. Buckley returned in 2003 before ultimately ending his career with the New York Giants in 2005.
Other former Dolphins inducted into the College Football Hall of Fame this decade include WR Marlin Briscoe, LB Zach Thomas and RB Ricky Williams in 2015, Coach Jimmy Johnson in 2012, and DB Jake Scott in 2011.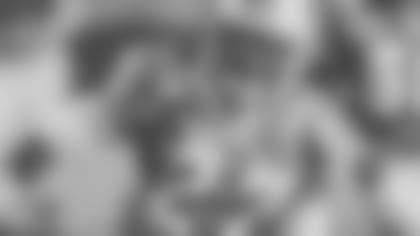 A unanimous First Team All-American in 1991, Buckley took home the Thorpe Award and finished seventh in the Heisman Trophy voting after leading the nation with 12 interceptions and 238 interception return yards (both single-season school records). The Pascagoula, Mississippi, native's 501 career interception return yards remain an NCAA record while his 21 career interceptions remain atop the Florida State record books. A Second Team All-American in 1990, Buckley helped the Seminoles finish with a top four national ranking in each year of his career. The two-time All-South Independent First Team selection guided the Seminoles to three consecutive bowl victories, including wins over Nebraska in the 1990 Fiesta Bowl and Texas A&M in the 1992 Cotton Bowl.
Buckley has been the cornerbacks coach at Mississippi State since 2016.
The other members of the 2019 College Football Hall of Fame Class include Oklahoma DB Rickey Dixon, John Carroll LB London Fletcher, Texas A&M DL Jacob Green, N.C. State WR Torry Holt, Notre Dame WR Raghib Ismail, Arkansas RB Darren McFadden, Arizona State QB Jake Plummer, USC DB Troy Polamalu, Wisconsin OL Joe Thomas, Michigan State RB Lorenzo White, Mississippi LB Patrick Willis, Texas QB Vince Young, and former coach Dennis Erickson and Joe Taylor.