They were the first steps toward the 2018 season.
For nine weeks this spring, Dolphins players came together at the Baptist Health Training Facility at Nova Southeastern University to work out, to learn, to practice, and to get acquainted with new teammates or renew relationships with old teammates.
The annual offseason program began Monday, April 16 and ended June 14, and in between the Dolphins went through three phases and conducted a dozen practices. Rookies joined the fun starting with the three-day rookie minicamp two weekends after the 2018 NFL Draft, though the Dolphins once again made it a true orientation camp instead of three days of practice.
After it was done, Head Coach Adam Gase declared himself satisfied with what the Dolphins were able to accomplish, particularly the Phase III that encompasses the Organized Team Activities and the mandatory minicamp.
"We're jelling pretty good," Gase said after the final day of spring practices. "They like to practice against each other, they like playing together. You can tell there's a lot of energy out there. I think that's really one of the things that's going to be an improvement for us. We kind of lost that a little bit last year. This year we're looking like we're headed in the right direction."
The offseason program is comprised of three phases, which last two, three and four weeks.
Phase One lasts two weeks and consists of strength and conditioning and physical rehabilitation.
Phase Two lasts three weeks and involves on-field drills, though everything is done on an individual basis.
Then there's Phase Three, which features no live contact but allows for 11-on-11, 9-on-7 or 7-on-7 drills.
The OTA and minicamp practices are but a small part of what's on the players' agendas during Phase Three, however, as rookie first-round pick Minkah Fitzpatrick explained.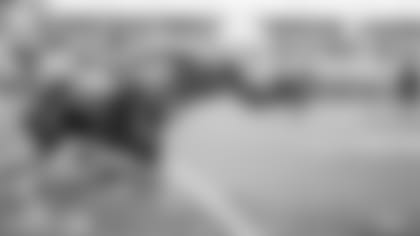 "So I wake up around 6:30 every morning, I do the regular brush your teeth, wash up a little bit, then maybe grab a piece of fruit before I leave. It's only 5 minutes away, so I drove over here," Fitzpatrick started. "It'll be around 7. At 7 o'clock, in the locker room, get my stuff on, either getting a stretch, being on a rollout before the meeting, and I go get breakfast. Sometimes we have a meeting with Coach (Tony) Oden before the actual special teams meeting, watch some extra film with him, go through the practice, go through some things I did wrong, that I did right from the last practice before. And then after that, you have a special teams squad meeting at 8, then we split up offense/defense, so around 9:30-9:35, we have another meeting, special teams meeting.
"And after that we got activation, which is like a warmup for practice, then we actually go out to practice. After that we've got practice. Then we get a little break, about an hour break after practice. You can eat, get in the hot tub, cold tub, shower up, then we have lift, then after that lift, then we have meeting, a player engagement meeting just learning about off-the-field stuff, whether it be finances, whether it be just an old vet coming in talking to us giving us some of his wisdom. After that, again it's not mandatory but everybody is just watching extra film, get in the hot tub, stretch, then you get an extra lift in. By the time, it's about 6, 6:30, go get something to eat again. And after that, you're just tired, so I just go back home, take it down and relax."
The offseason program, with the exception of the three-day minicamp in June, is voluntary, but every player on the Dolphins roster was a full participant in the spring.
Besides the rookies, those who attended the offseason program included returning players as well as veteran newcomers such as Danny Amendola, Albert Wilson, Josh Sitton, Robert Quinn and Daniel Kilgore. This also was a first offseason program in South Florida for new coaches Dowell Loggains, Eric Studesville, Kris Kocurek and Tony Oden, along with a return for offensive line coach Jeremiah Washburn (he was on Gase's staff in 2016) and former Dolphins safety Renaldo Hill (in his first year as an NFL assistant coach).
The practices that were open to the media gave reporters a chance to get a first up-close glimpse at Quinn's remarkable flexibility coming around the corner, at Kocurek's intensity when coaching the defensive line, and at Amendola's competitiveness, among other things.
"It feels like for the last 10 years we've seen this guy making clutch catches in the playoffs and Super Bowls," Loggains, the Dolphins' new offensive coordinator, said about Amendola. "He always comes up big in big games, but the thing that's really impressive about Danny, that's how he practices. He practices every day the right way with a mind-set to come out and just grind every rep. The way he finishes. I told our rookie Penn State tight end (Mike Gesicki), 'Just watch Amendola, the way he finishes. You guys don't get it yet, but this guy does.' Everything he's got in this league, he's earned because he had to earn it the hard way. He got cut and he's a free agent, been cut by multiple teams and battled injuries and all the things. You can see he just has that mental resolve to just keep grinding and keep focused on what he wants to accomplish as a player and as a teammate. It's been really exciting to watch that."
The offseason program also featured the return of players who missed various parts or all of the 2017 season with injuries, with quarterback Ryan Tannehill at the forefront of that list.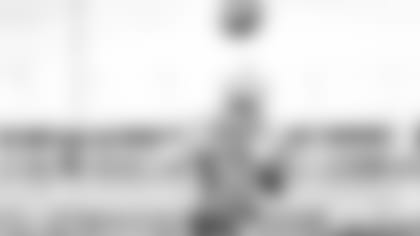 Also in that group were offensive tackle Ja'Wuan James, linebacker Raekwon McMillan and cornerback Tony Lippett.
All four of those players could play significant roles for the Dolphins in 2018, so watching them move around and practice in the spring was encouraging, particularly when it comes to Tannehill because of the position he plays.
"You see that he jumped right back in there and guys were rallying around him and ready to go," Gase said. "He's got good rapport with those skill guys. Those guys are around each other a lot in the offseason when we're not. Those guys seem to be pretty close and they're working well together and I know those guys are pushing each other."
The 21 rookies, including eight draft picks and 13 undrafted free agents, made the kind of mistakes you'd expect in their first NFL on-field experience, but they also showed the ability to learn from their mistakes.
"I thought they did a good job," Gase said. "Those guys put a lot of time into making sure that they knew what to do out here and were able to perform and were playing at a good speed. That's really the thing that we're trying to get them ready for, for training camp, to where they can play fast and they're not slowed down because they're thinking."
Make no mistake, the rookies still have had homework, so to speak, during their month-long break between the end of the offseason program and the start of training camp.
As is the case with every player on the roster, the rookies need to get in some workouts to report to training camp in football shape. They also need to continue taking a look at their playbook to get ready mentally as well.
"Number one, you're hoping that your rookies have really grasped the concepts so when they come back it's not starting over at square one," Associate Head Coach/Special Teams Coordinator Darren Rizzi said. "You're giving them a little bit of a break here in between to kind of go back, watch the film, get back in their playbook so when they come back, that's the biggest difference. When we started these OTAs, those guys had never been on the field before. Now, they have. They can go back and watch any mistakes that they've made along the way and be self-correctors. From that standpoint, you want those guys to be mentally tough. From a team standpoint, now you're starting to kind of bringing it all together. As I mentioned before about that foundation, that's really what you're hoping for. You're hoping to get back during training camp and really just pick up where you left off and not having to go backward three steps to move forward."
Beyond the X's and O's and all the learning, especially for rookies, the offseason program also offers the Dolphins and other teams the opportunity to develop some camaraderie.
Having a close bond isn't the sole ingredient in creating a competitive team, but in a league where the margin between winning and losing is so small, every intangible can only help.
The 2016 Dolphins were a good example of a team that always found a way to rally together in tight situations and the result were a series of close victories that paved the way for a playoff appearance.
In the early stages at least, Dolphins coaches liked what they saw in terms of camaraderie.
"I think it's been a great group," defensive coordinator Matt Burke said. "We're trying to spend part of every day with the whole group in the big meeting room so everyone is in there and communicating together. It's just natural working, you're in this heat, you're grinding, they're lifting together, they're spending a lot of time together day in and day out that we're trying to put them to where they're becoming a more tightly knit group and speaking the same language and understand things.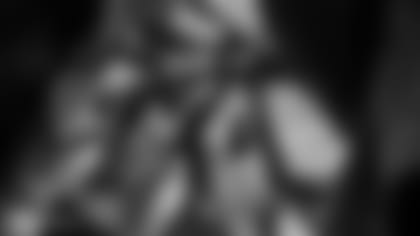 "Part of what we try to do in terms of that is try to get the guys to understand what each group's challenges are and how it all fits together. … Understanding that each call we make on defense has its strengths and weaknesses and someone is kind of under the gun on each call and it's up to the other group or other teammates or whoever it is to help that guy out in his sort of time of need. Just understanding that relationships between the three levels of defense helps part of that, bringing guys together and the camaraderie. And the off-the-field stuff, Adam has done a good job of having some sort of team-building exercises and getting off campus a little bit and trying to do some things and getting to know the guys outside of football a little bit and that always helps as well."
One prime example of an off-the-field team-building exercise in the spring was the Top Golf outing.
When players reported for the last day of the three-day mandatory minicamp on the first Thursday in June, they were informed there would be no practice that day. Instead, they would watch a scene from the golf movie "Happy Gilmore" before taking a trip to Top Golf.
So teammates got a break from practice, but more importantly a chance to bond as they showed off their various levels of golfing skills.
"It was awesome," rookie tight end Mike Gesicki said. "It was cool to have that … It was cool. It was a great experience for all of us as a team to just kind of get that chemistry going. It was a fun experience."
Ultimately, it all goes back to learning when it comes to the offseason program.
What coaches want to see above anything else, except for the obvious of every player avoiding injury, is rookies and veterans alike making progress with their knowledge of the playbook and making corrections whenever mistakes are made.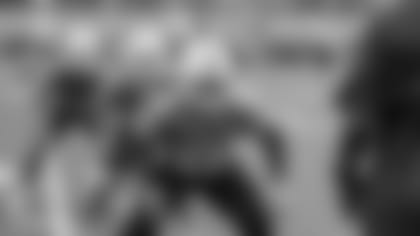 "OTAs in general really are a time to get back to basics," Rizzi said. "The beginner's mentality, we call it. A lot of time for fundamentals, a lot of time for technique. Obviously we have a lot of new players between the rookies and anybody we acquired over the offseason, and for them it's a time to also learn. We have a lot of meeting time and there's a lot of time for offense, defense and special teams, for the new guys to really become accustomed to our systems, understand what we're doing and take that to the field. There are some rule restrictions on how long we can be on the field, but then when we do get out here, the fundamentals and techniques and really the way I look at it is you're really setting a really solid foundation for training camp when you come back."
Training camp, which for the Dolphins will start this year July 18 with rookies reporting a week before veterans and practice beginning July 26, is when the intense preparations for the regular season will take place.
But the foundation, thanks to the offseason program, has been set.