Linebacker Raekwon McMillan had to wait a little bit to make his 2018 preseason debut because the Dolphins offense got the ball first against the Tampa Bay Buccaneers and proceeded to put together an 11-play drive.
But what was 4 minutes, 47 seconds of game time for the second-year player out of Ohio State University? After all, he already had had to wait 364 days to get back onto the field for a game.
Make no mistake, this was no ordinary preseason opener for McMillan.
"It was real special," McMillan said of that Aug. 9 night at Hard Rock Stadium. "I didn't get as emotional as I thought I would. That probably won't happen until the first (regular season) game, but me running out there on the field, every time I touch the field now I give thanks. I'm just more appreciative of the time I have out here on the field." 
McMillan ended up playing 15 defensive snaps in that game against Tampa Bay and recorded one assisted tackle, but those numbers were insignificant in the big picture.
That game, McMillan's first in just about a year, marked the completion of a remarkable comeback that was a study in hard work, perseverance and teamwork.
"If I can quote a friend of mine, he is who we thought he was," linebackers coach Frank Bush said, referencing the famous postgame quote uttered by former Vikings and Cardinals head coach Dennis Green. "He's doing all the same things he did last year. The quickness is back. The speed is up to par. His brain has always been good, but now that he's had to ingest a lot of information, now he can go out and physically do those things. Literally, his brain is still ahead of him physically as far as knowing what to do because he got a chance to study football last year, but he is coming along nicely as far as fitting in the defense, doing some of the leadership things. But playing football itself, he's doing a good job with those things."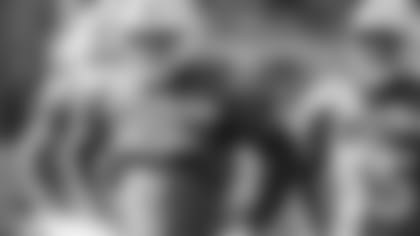 Dolphins fans know well by now how McMillan, on his way to earning the starting job at middle linebacker as a rookie second-round pick, saw his 2017 season end on his first very play, the result of a torn ACL while covering the first Miami punt of the preseason.
What many don't know is how involved with the team McMillan remained after the injury, how his coaches had to slow him down, and the role that quarterback Ryan Tannehill played in his recovery.
One aspect of the injury that isn't well documented is the fact that McMillan's parents were at Hard Rock Stadium that Aug. 10, 2017 evening to watch their son participate in his first NFL game.
That played a part in McMillan walking off the field after his injury despite trainers offering him the assistance of a cart.
"I kind of told myself like, they probably just sat down and the worst thing they can see is me getting carted off the field," McMillan said. "So even though my knee was hurting, I told myself, man, you gotta make it off the field. You gotta make it to the locker room. You gotta walk yourself in. They kept asking me, do you want a cart? Do you want a cart? I was like, nah. That's kind of my mentality. You've got to make it. It's not for you, it's for other people.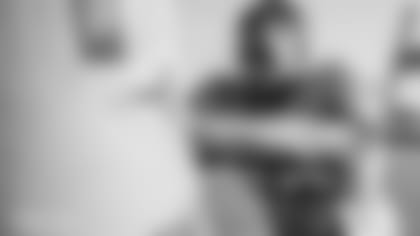 "For myself, I knew I was out for the rest of that game, but I didn't know how severe it was. I walked off by myself. I walked to the locker room. I did everything. I took a shower. But it wasn't until I sat down and my body cooled down and the adrenaline stopped going that I really felt like, oh man, this injury is a little bit worse than I thought."
It didn't take very long for McMillan to find out just how serious the injury was.
Just like that, as quickly as it had begun, his season was over.
"Quite honestly, I really just saw the end of it," Bush said. "Going back and looking at what happened, it's just a routine play. He's going down, a couple of guys in a pile just trying to make a play and just got a bad step, kind of hit from somewhere else and things happen. It happened in that game unfortunately for him. But it happens. It happens all the time throughout the league, got to see how he bounces back from it.
"That's exactly what I said (to him), hey, it's the nature of the business. Things happen this way. Right away, let's find the positive. Everybody knows what the down side is, but let's go find the positive. What can we do from this point forward to make you a better pro in 2018?"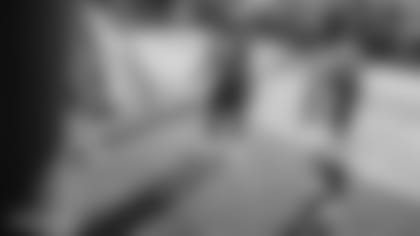 For McMillan, the answer was simple.
If he couldn't be with his teammates on the field, he still was going to be around. And he still was going to stay involved mentally.
"I felt like I had to find my role," McMillan said. "I had to find what this team needed from me and how I could contribute and how can I help this team make a playoff run. If I was at home all the time being away from the team, I wouldn't have been able to get a feel for how I can help this team out. So just me being around all the time helped me get a feel for what I could do to make this organization better. And just working at it. Everything in this world, you don't get better at if you don't work at it. That's the mind-set I took."
"He went right after it," Bush said. "Just soon after he got diagnosed, and we knew kind of the gravity of the situation, he started right away wanting information, wanted the books, the practice tapes and all those things. He started to kind of get into study mode more than doing anything physical. He started to study the game, try to learn what was going on. He wanted to 'keep up each week' with the team and our progress throughout our installation and whatnot. He wanted to always be a part of each game plan that we had even though he wasn't playing."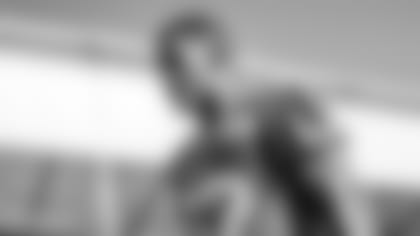 Continuing his football education was the easy part for McMillan. The physical rehab, that was the hart part.
This is where Tannehill comes in. As every Dolphins fan knows, Tannehill also sustained a torn ACL last August, his injury occurring in practice a week before that 2017 preseason opener.
McMillan and Tannehill became rehab partners, each pushing the other through a process that involved a lot of sweat, a lot of pain and sometimes a lot of frustration.
"I was really encouraged when I found out they were together because Raekwon being such a young guy — I call him a redshirt rookie — and to go through the rehab process and, quite frankly, it could have been a process where he would have had to go through it kind of by himself with a trainer and to have Ryan there being a veteran player that's had to deal with some issues of his own, it kind of helped Raekwon mature," Bush said. "It taught him a lot of things about, again, the process and slowing down and letting things happen the way they're supposed to happen. And Ryan was a good conduit and a good ear for him, a good shoulder to lean on as they went through the process. Also, we see Ryan as one of our leaders and we expect Raekwon to do some things for us, so I was really, really happy that the relationship kind of flourished and they connected the way they did."
"I knew the emotions that he was dealing with – pain, disappointment, the anger, all of those things that overwhelm you in that moment. I really felt for him in that." Ryan Tannehill
Through it all, Tannehill said he gained more appreciation for his younger teammate.
"It was terrible seeing Raekwon go down," Tannehill said. "It was the first preseason game and I was up in the box having a little pity party myself, wishing I was out there. To see him go down, I wasn't really sure what it was. As soon as I heard it was an ACL, my heart was broken, because I knew the emotions that he was dealing with – pain, disappointment, the anger, all of those things that overwhelm you in that moment. I really felt for him in that.
"We actually had surgery on the same day, so we were neck-and-neck the whole way through our rehab, pushing each other day in and day out. Little things that weren't a competition, we'd find a way to make them a competition and to just push each other. We're competitors. That's why I love … I found that out about Raekwon during that time and I love it about him is he's a competitor. He loves competing and loves the game of football. Just being able to compete with him each and every day, there were some things that were really difficult. We found a way to push each other and make each other better and I think get mentally stronger through the whole process."
The competitions between Tannehill and McMillan involved things like who could ride the bike the longest, who could run the fastest, who could get to top speed the fastest, "just little dumb stuff like that kept us going, even though it was a whole year, it kind of made the time go by faster and made us stop worrying about what was going on in our leg but focus on just getting better every day."
For McMillan, it was all about recording milestones. Walking. Jogging. One-leg squats. And then the critical milestone, being able to cut at full speed.
McMillan accomplished all of those, and by the spring he was back on the field with his teammates when OTAs began.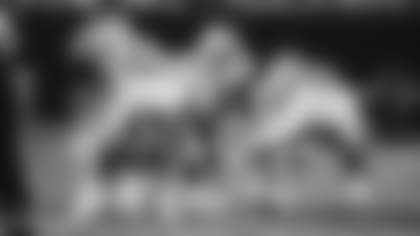 While there never were major physical signs of his injury, his coaches noticed quickly he had put his year on the sideline to good use.
"I think probably the best thing that he did is still get all the learning he could," defensive coordinator Matt Burke said in the spring. "He was in the meetings, he was on the sideline on game day hearing adjustments we made. So I really don't think it was a wasted year for him from a mental standpoint. He really, probably as much as any kind of rookie, injured type guy I've been around, really tried to stay as involved as he could and really go through that process even though he wasn't able to play on the field for us and do those things physically. Really took advantage of that time mentally and I think it shows. There hasn't been a huge learning curve for him.
"It's just the nuances of the defense because he didn't get to go through some of that stuff as a rookie. Raekwon, he's all ball. He's all serious. He wants to learn. He wants to do good. He wants more. He asks questions that are steps ahead of where we are, which is great. He's almost getting ahead of himself sometimes and I have to ease him back a little bit. I'm like, yeah, we can do that in a few weeks or a few months, but right now this is how we're doing things. His mind is already thinking of sort of the next level of questions and the next step in the process, which is always good to see."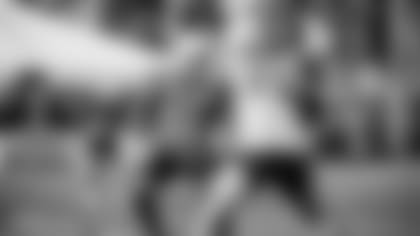 As he went through training camp, McMillan again found himself in the middle of the first-team defense, this time even more in tune with the defense and what was being asked of him.
With some rookie linebackers on the roster, including former Ohio State teammate Jerome Baker, he even found himself in a teaching role. Instead of being the one asking questions before, during and after practice, now he was providing the answers.
As they did last year, the Dolphins have high hopes for McMillan, which is why they selected him in the second round in the first place.
"I just want Raekwon to go out and just be Raekwon, be a solid player for us, make the plays he's got to make," Bush said. "Every once in a while, you'll find a splash play from him, but he just needs to be a solid Mike linebacker that can help us get lined up and play his role to the best that he can play it. And if he can do that, the people around him get better. And if people around him get better, he gets better. Everything kind of plays upon each other. No grandiose ideas. I just want him to be a solid football player for us. If that is the case, he will have been a good football player for us."
"I'm back." Raekwon McMillan
For his part, McMillan says he doesn't like to talk about his individual goals. He talks more in terms of team objectives, such as making a playoff run and ultimately a Super Bowl run.
Even though he didn't say it, one has to guess he already accomplished one of his goals when he played in that preseason opener against Tampa Bay, even though it didn't start off particularly well for him — maybe in part because he was so excited about his return.
"Last year I was rolling in with the high head, rookie second-round pick, I'm supposed to be this, supposed to be that, but this year I take more into perspective because last year I wasn't able to do anything," McMillan said. "And this year it's all given back to me and I have another opportunity.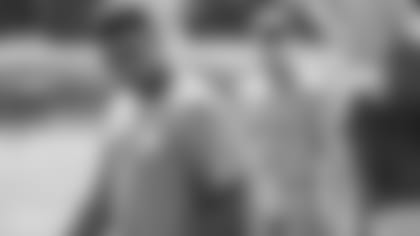 "Before I went on the field, I gave thanks to God for bringing me back. It's been a long year, long rehab process, but I finally made it back to where I wanted to be. So running out there on the field, you see the other offense coming out and I see my guys in the huddle and everybody rallying together. The crowd is kind of going, of course, they come out with a play that it's hard on linebackers, a boot play. So I'm kind of amped up, ready to go, and they give us a boot and I run in and get the wrong read and kind of pop out. And it's on the next play mentality. But in the back of my head, I'm like, dang, I messed up on the first play I'm back."
In the grand scheme of things, McMillan making the wrong read on one play wasn't such a big deal. What was significant were the last two words he said.