Cornerback **Bobby McCain** appears on track to return to the starting lineup against the Detroit Lions on Sunday.
Listed as questionable on the final injury report of the week, McCain was a full participant in practice Friday.
"It's exciting," McCain said. "Exciting to just get back out on the field and be able to play and not be on the sideline with a clipboard in my hand."
Defensive coordinator Matt Burke spoke Thursday of what McCain would mean to the secondary.
"If Bobby plays, obviously having one of your starting corners back is always helpful," Burke said. "Beyond that, I think he brings a lot of other things to the table also. He's one of our more competitive, fiery players. He's also one of our problem solvers just from a communication standpoint, too. He helps elevate the game of the other guys around him. Hopefully he keeps working through this process and we can get him back on the field soon."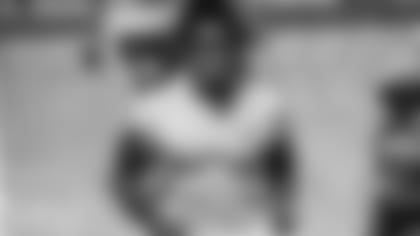 Observing O'Leary: Tight end **Nick O'Leary** has become a key contributor on offense, which is pretty remarkable considering he wasn't even with the Dolphins until Sept. 20 and wasn't on the active roster until Oct. 6. Eight days after being promoted from the practice squad, O'Leary was in the starting lineup against the Chicago Bears, scoring the first touchdown of the game and leading all Dolphins tight ends in offensive snaps. O'Leary, who spent the past three seasons with the Buffalo Bills, admitted Friday to being surprised at his rapid rise with the Dolphins. "A little bit, yeah," he said. "It doesn't really happen that often. It just happened to happen that way." Head Coach Adam Gase said that O'Leary's path didn't happen by accident, but because he wasted no time in making his presence known in Miami . "When we started practicing, I'm trying to remember who were playing, but it was somebody that had a fullback, and he was going in there and he was hitting with the linebackers pretty good (for the scout team)," Gase said. "I don't ever remember having as many defensive players come up to me and ask me when I was going to get him up (to the 53-man roster). That tells you something like, all right, they think this guy's got something to him. Then we kind of started working him in on our some of our stuff because he was trying to learn our offense. He picked it up pretty quick. Once we started working him in, it worked out because we were down a guy (at tight end). So we were able to get him up and play him and just kind of see how it went."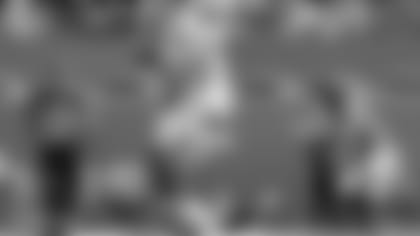 Familiar foe: The Dolphins haven't face the Lions since 2014, but they'll have a familiar look nonetheless, and that's because of the presence of new head coach Matt Patricia. He took over in the offseason after spending the previous six seasons as defensive coordinator of the New England Patriots. So Head Coach Adam Gase faced his defenses six times the past three seasons, plus three other times before that when he was offensive coordinator of the Denver Broncos. "It feels like we've played each other a lot since 2013," Gase said. "It's always a tough matchup just schematically. We both know each other (and) what we've done in the past. It's like, is somebody going to reach back to something we did before or something new? It's just there's a little bit of that going on." Gase said he enjoys matching wits with Patricia. "When you go against people that you've known for a long time and that you're friends with, it's always a fun battle," he said. "The only problem is he's had probably the bragging rights a little too much. It's a challenge. When you're dealing with somebody that's extremely smart and does a really good job and prepares and you know is working extremely hard to get his group right, you know you need to do a great job and you have to make sure you work as hard as you can to make sure your guys are prepared."
Seeing old friends: **Akeem Spence** spent only one season with the Detroit Lions, but he developed a close friendship with fellow defensive tackle A'Shawn Robinson and is looking forward to seeing him Sunday. "We still talk," Spence said. "That was like my closest buddy. We did everything together while I was up there and it showed. We played well together side by side." Spence played with the Lions in 2017 before joining the Dolphins in May after coming over in a trade. This is a matchup he had been anticipating. "I always like it, man, seeing some old friends, seeing some of the guys on defense that I played with, but obviously getting a chance to go against this offense that I went against all training camp last year and everything," he said. "It's going to be fun going against guys like T.J. (Lang), of course Matt (Stafford), GT (Golden Tate) and the guys. It'll be fun." Center Travis Swanson spent the past four seasons with the Lions and said he was looking forward to spending time with former teammates after the game, though he was doing his best this week to just focus on his preparation. "You try not to think about it because I think guys that do get emotionally more wrapped up in it than they should," he said. "I think I've done a good job personally up to this point of not trying to add that aspect into it, just because like I said, you can kind of get carried away a little bit. I'm trying to look at it like it's just another week."
Pittman plans: Rookie **Jamiyus Pittman** made his NFL debut last weekend, but he's hoping that was merely the start of something big. Pittman played 17 defensive snaps and four more on special teams in the 31-28 overtime victory against the Chicago Bears after being promoted from the practice squad the day before the game. "I just went in and did my job," Pittman said. "(Defensive line coach Kris Kocurek) just wants me to keep getting better every week, which I strive to do anyway. I mean, it was nothing that I haven't been coached on. The older guys made it comfortable for me. I don't know, I enjoyed it." Pittman, an undrafted free agent from the University of Central Florida, said it came as a surprise to get promoted from the practice squad when he got the news last Friday. "They just told me I've been working hard, continue to work hard," Pittman said. "Coach Kris believed in me. I'm just trying to make him proud, I guess."
Coaching connections: As was the case last week against the Chicago Bears, there are a large number of Dolphins coaches who used to work for the opponent this week. Two of them, defensive line coach Kris Kocurek and defensive backs coach Tony Oden, were members of the Detroit Lions coaching staff last year. Other Dolphins coaches who spent time working with the Lions include Head Coach Adam Gase (in Detroit from 2003-07), Defensive Coordinator Matt Burke (2009-13), Assistant Head Coach/Offense Shawn Jefferson (2005-07) and Offensive Line Coach Jeremiah Washburn (2009-15). Jefferson also played for the Lions, ending his 13-year career as an NFL wide receiver with the Lions in 2003. On the flip side, Lions defensive coordinator Paul Pasqualoni served in the same capacity with the Dolphins in 2008-09.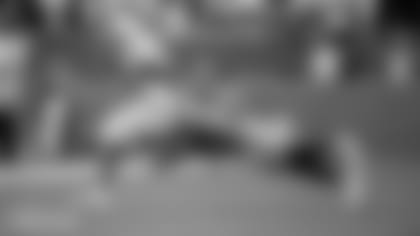 Drake delivers: Running back **Kenyan Drake** is stepping up for provide hurricane relief for those affected by Hurricane Michael, a group that includes his stepbrother and stepsister. Drake posted a message on his Twitter feed asking followers to help him help those affected by the hurricane. Drake is promoting a donation drive for items such as water, canned and non-perishable food items, toilet paper, baby wipes, baby formula, diapers, batteries, flashlights, and more to be dropped off at his alma mater, Hillgrove High School in Georgia, next Monday and Tuesday. Drake's stepbrother and stepsister live in Panama City, Florida. "They lost everything," Drake said. "This is just something from me to try to get back to them personally and the rest of the community as a whole." Drake said he was planning to push a GoFundMe page through his social media platform in the next couple of weeks.