Wide receiver **Albert Wilson** will be seeing a specialist to get further information regarding his hip injury, but the outlook isn't promising.
Head Coach Adam Gase said Monday there was a "high possibility" that Wilson would have to be placed on injured reserve.
"It doesn't look good right now," Gase said.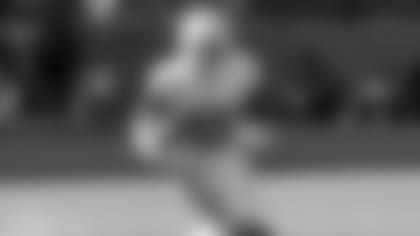 Wilson was injured in the second quarter at the end of a 25-yard reception from quarterback **Brock Osweiler**. He was running in the middle of the field when he was tripped from behind by cornerback Teez Tabor, which caused him to take an awkward step.
Gase said he spoke to Wilson at halftime before the wide receiver left the stadium.
"He said he was one step from taking it to the house," Gase said. "Anytime guys get hurt, it stings, especially when guys have a grasp of what we're doing."
Wilson, who was signed in the offseason as an unrestricted free agent, leads the Dolphins with 391 receiving yards and is tied with **Kenny Stills** and **Jakeem Grant** for the team lead in touchdowns with four.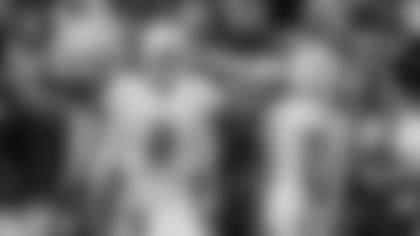 QB call: Gase confirmed that Osweiler will make his third consecutive start for the Dolphins when they face the Houston Texans on Thursday. Gase said he would have a better idea on the progress of **Ryan Tannehill** heading into the weekend. "I think he's in a good spot," Gase said. "This being a short week, it would have been tough. We're probably going to be able to start doing some things with him throwing and kind of seeing how that feels. Once we get through this game, then we'll have a better idea once we head into the weekend as far as where he is, how much further along he has or if he feels good. It's really going to take the duration of this week and we'll probably have a better idea by the weekend." Gase was asked whether Tannehill would start throwing this week. "I think so, at some point," Gase said. "I don't know if it's going to be an NFL football. We might grab one of our kids' nerf balls or something."
Stills status: Stills also will be out for the game against Houston, as a result of the groin injury he sustained in the late stages of the game against Detroit on Sunday. With Stills and Wilson both out, the Dolphins are down to three wide receivers on their 53-man roster, though the practice squad includes three players at that position: **Leonte Carroo**, **Isaiah Ford** and **Malcolm Lewis**.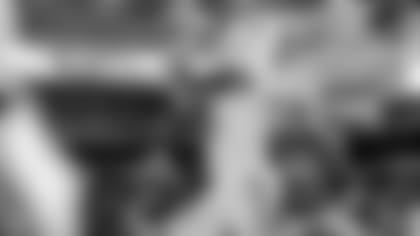 Howard homecoming: The game against the Texans will mark cornerback **Xavien Howard's** first NFL game in his hometown. "I can't wait," Howard said. "I've never played in that stadium. Ready to go back home." Howard said he anticipated having family and friends visiting him at the team hotel while the Dolphins are in Houston. He was asked Monday what the city means to him. "It's what built me just living in Houston, seeing what happened down there," he said. "It built me, my character, who I am today. It's a great city. We're still building."
Rivalry renewed: Dolphins defensive players have great respect for second-year Houston quarterback DeShaun Watson, but rookie **Minkah Fitzpatrick** might have a great appreciation for him after facing him twice in the college football playoffs. Watson starred at Clemson, which defeated Alabama in the 2016 BCS title game in a rematch of the 2015 BCS title game that was won by Alabama. "Played him multiple times in college," Fitzpatrick said. "He made some amazing plays. He's one of the better quarterbacks we're going to play this year." Fitzpatrick added that Watson was the best quarterback he faced in college.