The Dolphins' bye was a long time coming, and Head Coach Adam Gase wants his players to take advantage.
The players came to the Baptist Health Training Facility at Nova Southeastern University on Monday, but for the rest of the week, in Gase's own words, "They're gone."
The Dolphins didn't really have a bye in 2017 because the postponement of their season opener against Tampa Bay from Week 1 to Week 11 forced them to play 16 consecutive weeks.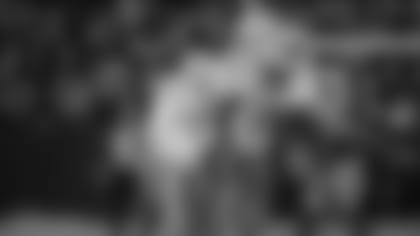 "We haven't had one in two years, so it's great," Gase said. "I don't even know if we'd have enough for 46 (active players) this week. It's probably the right time. It's a long, grinding season. We wanted a late bye. I'd rather have it now than Week 4. I've got no complaints about it.
"I just wish we would have stayed a little healthier leading up to this, but this gives us a chance to … the guys that were kind of banged up to where they probably wouldn't have played this week; now we've got a shot to get more guys ready to go for the next one."
With the 2017 bye canceled because of the postponement of the opener, the bye this week becomes the latest in Dolphins history. The previous latest had come in 2004 after the ninth game.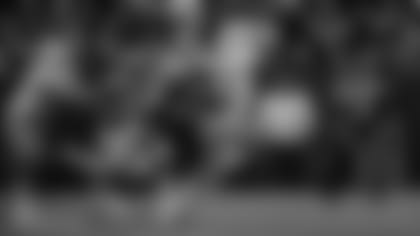 Injury update: Head Coach Adam Gase said wide receivers **DeVante Parker** and **Jakeem Grant** both were scheduled to undergo MRIs on Monday after being injured against Green Bay. Cornerback **Bobby McCain** is in the concussion protocol after being hit by a blindside block in the second half Sunday.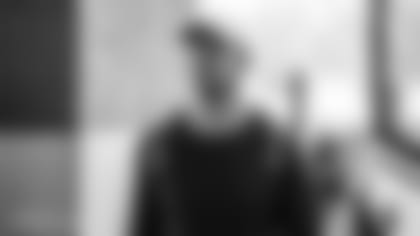 Tannehill plan: Quarterback **Ryan Tannehill** took a step in his recovery from his shoulder injury Sunday when he did some throwing in Green Bay. The plan is for Tannehill to continue throwing throughout the bye week and then determining where he stands in his recovery process. "That was kind of the start of their throwing progression after so many days off," Gase said. "It seemed like it went well. It's not like he's out there throwing 60-yard throws. They have a progression how they want to do it. But they said it was a good first step and he felt good. So that's a positive." Tannehill hasn't played since sustaining the injury in the Week 5 game against the Cincinnati Bengals. "There's a good schedule they got planned out for the amount of time they can work this week," Gase said. "We'll just progress through and then see where we're at next Wednesday."
Special day: The special teams delivered several big plays for the Dolphins against Green Bay, coming through on what Gase believed was one of the keys to defeating the Packers. "That was a big point of emphasis for this game was we had to get something going there," Gase said. "Whether it be a turnover, return, we needed some kind of steal-the-possession type moment. We had more than one. We just didn't take advantage of it. It was close to being played out the way that we wanted to. We just didn't execute in the red zone." The list of big plays on special teams included a successful gamble on a fake punt, a fumble recovery on a Packers punt return, and **Brandon Bolden's** punt block.
O-line observations: The Dolphins offensive line had three new starters Sunday, with **Zach Sterup**, **Jake Brendel** and **Sam Young** stepping in for injured players **Laremy Tunsil**, **Ted Larsen** and **Ja'Wuan James**. In fact, right guard **Jesse Davis** was the only opening-day starter on the line. But the line still turned a solid performance against Green Bay, one that clearly was better than the final stats might suggest. The Dolphins ended up with a modest 294 total yards, but they had 224 yards at halftime when the score was 14-9. Quarterback **Brock Osweiler** was sacked six times, but five of the sacks came after the midway point of the third quarter, by which time the Dolphins trailed by 16 points and were in obvious passing situations. Finally, the Dolphins averaged an impressive 5.7 yards per rushing attempt. "Those guys did a good job up front," Gase said. "They executed a lot of things in the run game very well. I thought for the most part the pass protection when (the score) was tight, it was more of a run-pass balance, these guys did a good job of getting those guys covered up. I thought those guys did a pretty good job of kind of getting thrown in there and having to work together where that five hasn't really done a whole bunch together."