Kicker **Jason Sanders** did not earn a Pro Bowl invitation this week, but his position coach certainly believes he's had a Pro Bowl-caliber season.
The Pro Bowl nod among AFC kickers went to Jason Myers of the New York Jets, but nobody topped Sanders' 94.4 field goal percentage among those with at least 10 attempts.
Sanders also is tied for first in the entire NFL in terms of touchback percentage at 79.7 percentage, a mark he shares with Dustin Hopkins of the Washington Redskins.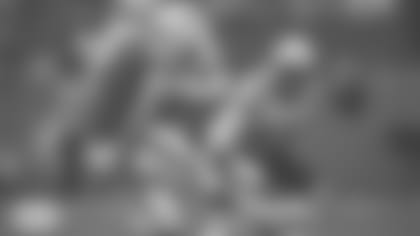 The problem for Sanders is his 18 attempts are tied for 12th in the AFC and are less than half the 39 attempts of Houston's Ka'imi Fairbairn. Myers, for example, is 31-for-33 this season.
Another obstacle Sanders had to overcome was name recognition, the notion that Pro Bowl voters tend to gravitate toward players who already have established themselves.
And this is just what Sanders has done this season.
"Sometimes you're a year behind," said Associate Head Coach/Special Teams Coordinator Darren Rizzi. "I certainly think he's in the conversation. Certainly with what he's done and put on paper and put on film he certainly joins the conversation in my opinion for sure."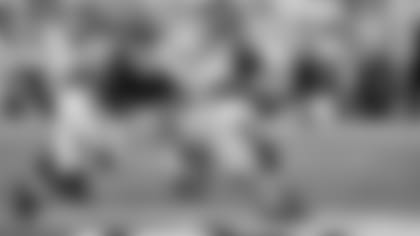 Sack surge: Defensive end **Robert Quinn** has been on a hot pass-rushing streak lately, with 4.5 sacks in the past five games. That came after he had one sack in the first nine games, and that surge has put him first on the team with 5.5 sacks on the season. Gase said the key for Quinn was not getting frustrated earlier in the season. "He keeps doing the same thing in practice and in games," Gase said. "I think he's done a better job of working his run game stuff. We're always looking to get better in that area obviously. As far as pass rushing goes, he's tightened the corner down a little bit. He's used some different moves than probably what I've seen in the past. He just kept at it. I know that can be frustrating to a guy that's anticipating probably his numbers being higher than what they've been. He's stuck with it. He's disrupted at the right time for the most part."
On the run: Big plays have been the big story with the Dolphins this season, but something else that shouldn't go unnoticed has been the efficiency in the running game. The Dolphins are ranked 18th in the NFL in terms of rushing yards per game, but their average of 4.81 per attempt is fifth in the NFL.
Bama backfield buddies: The game between the Dolphins and Jaguars will mark a reunion between former Alabama running backs **Kenyan Drake** and T.J. Yeldon. Drake and Yeldon were teammates from 2012-14 before Yeldon left after his junior season before becoming a second-round pick of the Jaguars in 2015, one year before Drake was selected in the third round by the Dolphins. "I'm excited," Drake said. "It'll be cool to kind of face each other on opposite teams. And may the best team win. We talk almost every day, through a little group message chat or whatever. Look forward to exchanging jerseys with him after the game." Besides Yeldon, Drake also shared backfield duties at Alabama with Tennessee Titans starter Derrick Henry and former Green Bay Packers second-round pick Eddie Lacy. "It's just cool to kind of have that type of alumni," Drake said. "Every week there's somebody I played with in college, it's cool to have that type of connections. That's what I went to Bama for."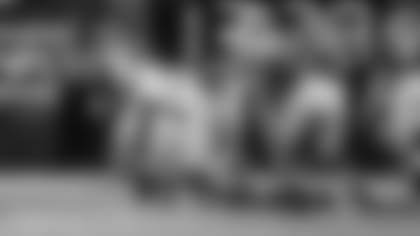 First for Godchaux: Defensive tackle **Davon Godchaux** recorded his first NFL sack last Sunday, and he's hoping it was the first of many to come. "It was awesome," Godchaux said. "Once you get that first one, they come in bunches. So that was awesome. Hopefully I can get two, three more this week. We just gotta stop the run. If we don't stop the run, we're not going to get anything." Godchaux sacked Kirk Cousins early in the fourth quarter on a third-and-4 to force Minnesota to settle for a field goal.