Wide receiver **Kenny Stills** will play at Lambeau Field for the first time in his career Sunday, but it's a place very familiar to his father.
Stills' father, Ken Stills, was a defensive back in the NFL for six seasons (1985-90) and the first five of those came with the Green Bay Packers.
"It's exciting," Stills said Thursday. "My pops played for the Packers for five years. It's going to be pretty cool for me to go there. I know he'll be there this weekend with my little brothers and stuff. I'm excited. It'll be a big game for us."
As it turns out, Lambeau Field is one of only three NFL stadiums in which Stills hasn't played a game, along Levi's Stadium in San Francisco and the Oakland-Alameda County Coliseum.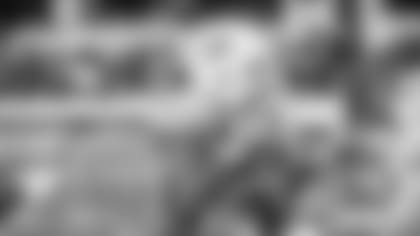 Ken Stills started 51 games in his five seasons with the Packers, and had three interceptions in each of his final two seasons with the team. But the Dolphins wide receiver says there hasn't been much Lambeau talk through the years.
"We really don't talk football as much when he was in the league, but if you go on YouTube, there is a video of him kind of cheap-shooting somebody after the play, Bears-Packers rivalry," the younger Stills said. "We don't really talk too much about NFL stuff, but I'm sure he has some great memories."
Stills said his father might be wearing a Packers hat at the game Sunday because of his alum status, but added: "I definitely think he's rooting for the Dolphins, but he played there and I'm sure they're doing something for their guys. Maybe he'll have a split jersey, half-Dolphins, half-Packers."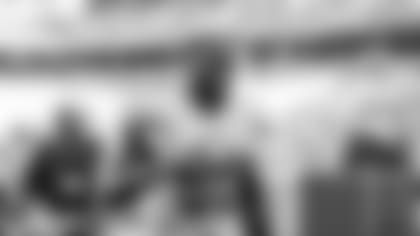 Big step for Harris: Defensive end **Charles Harris** moved closer to returning to action Thursday when he took part in practice for the first time since he sustained a calf injury on the last play of practice two days before the Chicago game on Oct. 14. Harris was limited in practice Thursday, but it still was an encouraging step for the 2017 first-round pick, who has missed the past five games. "It seems like he's made some really big strides here the last three days," Head Coach Adam Gase said. "I was surprised when I saw him moving around yesterday compared to watching him last week."
Seems like old times: After lining up as the boundary corner all season, **Bobby McCain** got some snaps at his old nickel corner spot against the Jets last Sunday. "It felt good," McCain said. "Just doing whatever I can for the team, whatever to get a W. That's important. We know we've got guys that can do a lot, guys that play all different kind of positions, can go inside, go outside. Guys that can play safety, play corner. Being able to do more in this league will keep you in the league."
Schedule switch: The Dolphins game at Green Bay will kick off at 4:25 p.m. after it was moved back from its original 1 p.m. kickoff, and the same thing is going to happen with the Dolphins' next game after that. The NFL announced Thursday that the Dolphins game at Indianapolis on Nov. 25 also would be moved from 1 to 4:25 p.m. It will be one of two late-afternoon games shown on CBS as part of their doubleheader, along with Pittsburgh at Denver.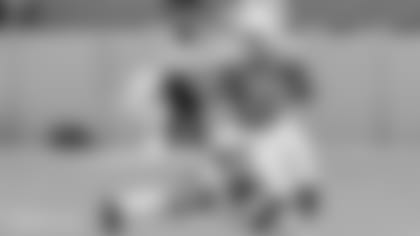 Ballage and Brown: Rookie running back **Kalen Ballage** has brought back memories of Ronnie Brown this season by taking a couple of snaps in the Wildcat formation, and Ballage said Thursday he's long been a fan and would like to meet Brown. "Ronnie was good," Ballage said. "He was extremely good in college and in the NFL. Extremely talented guy. Obviously if I could do it as good as he used to do it, it would turn out well. … I've always been a big fan of Ronnie Brown's. I've never met him. That would be something cool to work out. I'd like to meet him."