Fitzpatrick has started seven games so far this season, and has 60 tackles, including for loss, to go along with one interception.
That one interception came in the Week 4 game against New England off Tom Brady and, yes, Fitzpatrick kept the ball as a memento of a first NFL interception.
"Every single week, no matter who I am going against, my confidence is building up more and more," Fitzpatrick said. "I'm making more plays, getting more thrown at me. My confidence every single week has kind of been going up and up. I think that definitely helps. (Brady) is one of the best players to ever play the game. To make a play against a guy like that, that kind of boosts your confidence."
Defensive coordinator Matt Burke says he's been pleased with Fitzpatrick's work.
"He's done a good job. It's probably been a while since he's played in that role out there, dating back to early in his college career," Burke said. "I think there was a little bit of a learning curve getting up to speed out there then where we were playing him early in the year, kind of inside and safety, and moving him around that way a little bit. There is still some techniques stuff and those sort of things that he is working through. I think everywhere we've put him and everywhere we've played him and everything we've asked him to play, he's done a good job with.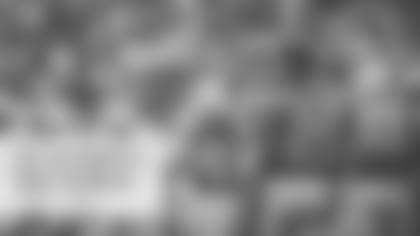 "I think it's a testament to his work ethic and his character and those sort of things. I think there was a little bit of a learning curve early, but I think he settled into it quickly and he's done a good job out there. That's hard for me to think long term right now. We're in a week-to-week world. This week he's going to keep playing out there and you can ask me the same question next week."
Cornell the corner: Rookie sixth-round pick **Cornell Armstrong** could be in line for some playing time on defense with Howard sitting out the game with a knee injury. Armstrong has contributed on special teams since the start of the season, but he also got snaps on defense in the games against the New York Jets in Week 9 and the Green Bay Packers in Week 10. "He can run," Burke said. "That's why we brought him in in the first place. That's one of his defining traits. He's got speed. One thing that's been cool with Cornell is that it's not too big for him. Everything we've asked him to do, he's done it. Coming from where he came from and stuff, you just have a concern that things could get too big for him and it hasn't been. He's kind of a quiet kid, but he sits in the front row of my meeting and just sits there, pays attention and does everything and doesn't say much and every time we put him out there, he just does his thing. I like his demeanor. He doesn't get rattled. He doesn't get shook by anything and he has a defining trait that he can run and he has speed. Again, he's had more opportunity on (special) teams. He's done a good job there according to 'Rizz' (Associate Head Coach/Special Teams coordinator Darren Rizzi) and some of those guys. He's a good guy to have in the program for us."
Wake watching: The Dolphins defensive line will face an entirely different challenge this week, going from mobile rookie Josh Allen of the Bills to the savvy veteran, Tom Brady. "Obviously, (he is) a veteran of the game," defensive end **Cameron Wake** said. "He knows where to be and when to be there. As a front, you have to do the same—know where to be and when to be there as well. Obviously, he's getting the ball out, getting it to the playmakers and trying to do his best not to take a hit and it's our task to do the complete opposite. Every week is a different challenge. One week it might be a guy who doesn't want to get hit so he's taking off running or this week it can be a guy who is getting the ball out of his hands. Our job doesn't change. We have to affect the quarterback in any way possible." Wake has 10.5 career sacks against Brady, his most against any quarterback since he began his brilliant Dolphins career in 2009.
Tannehill's Patriot games: Quarterback **Ryan Tannehill** will be facing New England for the 11th time in his career, and he's had some pretty good games against the Patriots. Exactly half of his first 10 outings against New England ended with him passing for more than 300 yards, including in victories in 2013 and 2015. Tannehill has averaged 258.6 passing yards against the Patriots, his second-highest against the 10 teams he has faced at least four times. "I think first and foremost, when you play this team, you have to play smart football, Tannehill said. "You can't have penalties. You can't have turnovers. You can't put your defense in a bad spot. I think that's all where it starts and then all the other things, we look for each and every game. You convert on third downs, score in the red zone, get explosive plays – all that is something we look for every game. I think this team, more than any other team, they're not going to beat themselves. They're not going to give you cheap flags, cheap penalties, cheap anything, really. So you can't give them any. You have to play clean football and everyone has to do their job."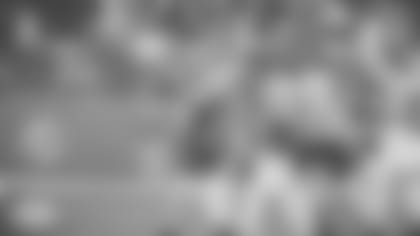 No great secret: Tannehill's 300-yard games in the victories against New England both came at Hard Rock Stadium, where the Dolphins have won four of the past five meetings. Patriots head coach Bill Belichick said earlier this week the Dolphins' recent home success against his team had to do with them and not the South Florida weather. Dolphins players this week all agreed it was too simple to suggest the weather was a big factor. "I don't know why," Tannehill said. "I think we've played good football against them. I think that's one thing that we want to establish and we've been establishing is we play well at home. It's our home field, we have home-field advantage and we need to take advantage of it and win the games at home." Added wide receiver **Kenny Stills**: "I couldn't give you an honest answer on that. I just know if we come out and execute and play our game, we're a good team and we'll be tough to beat."