With six days off before they reconvene in Davie, Dolphins players have begun going their separate ways to enjoy the bye week.
For many Dolphins players, the bye week represents an opportunity to go back home to see family.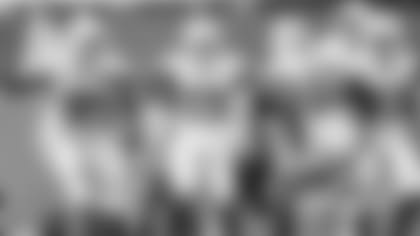 "I'll have to go see family and have a good time," McMillan said. "I'll go see family, make sure I stay in shape and eat some good food."
Rookie defensive back **Minkah Fitzpatrick** also was planning on visiting family before heading to Tuscaloosa, Alabama, to catch up with former teammates and watch his former college team play next weekend.
Fitzpatrick obviously takes a lot of pride in watching Alabama having another banner year as it tries to defend its second national title in three years.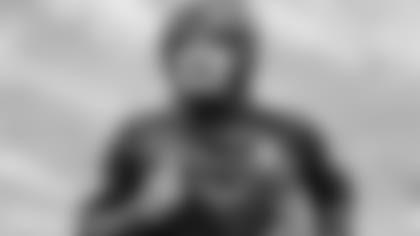 "It's really good seeing my boys ball out," he said. "A lot of the young guys that I (took) under my wing when I was there, just seeing them make plays and having fun out there and playing with that passion and energy that we all try to play with is really awesome. I get really excited every time I watch. It's Bama. You always take pride in that."
For some other players, the bye will be spent in South Florida.
The one common theme for the players, though, is giving their body a rest and getting a chance to refocus and get re-energized.
"I'm going to stay out here," linebacker **Kiko Alonso** said. "We're going to do a little yoga, go to the beach, play with my dog (and) watch some football. … It's kind of funny because obviously we didn't have one last year, and having one this year, it feels kind of weird. But, yes, that's a big thing, get your body back and get ready for this six-game span we have."
Backing Brock: Quarterback **Brock Osweiler** put the blame squarely on himself after the game at Green Bay for the offense's failure to get into the end zone, and he earned some respect from his teammates in the process. "It's not just his fault, obviously," guard/center **Jake Brendel** said. "It's always nice to have somebody that's willing to take the blame and just put in on himself like that. That's really selfless of him. He's a really good dude and he's a really good player, so it's really nice to have him on the team with us." Said guard **Jesse Davis**: "We respect that guy, especially if he wants to do that. That's awesome."
Minkah on the move: Rookie first-round pick Minkah Fitzpatrick lined up at multiple positions in the secondary again against Green Bay and ended up playing 55 of 57 defensive snaps. Fitzpatrick said he was happy with his performance. "I think I've done pretty well," he said. "I've done my assignment, done my job just about every play. We do a really good job of preparing during the week. We all move around, whether it's me, Bobby (McCain) or somebody else. We just move around a lot, so we're kind of prepared. I think we've done a good job overall as a secondary doing that."
Asiata's ascent: Guard **Isaac Asiata** made his second appearance in a regular season NFL game against Green Bay after being promoted from the practice squad last Friday. "It was awesome," Asiata said. "It's one of those things where it seems like it would never happen, but you want to be able to be ready for when the opportunity comes and you are. It was fun. It was an exciting day for me and my family. It was fun to go out there to Green Bay with the guys." Asiata, who appeared in the 2017 season finale against Buffalo, played four snaps on special teams against Green Bay on Sunday. He had been on the practice squad all season before his promotion. "I talked to our O-line coaches, they stressed and emphasized for me to treat every week like I'm going to play, like I'm the starter," Asiata said. "How I take my notes, how I'm watching film, my scouting reports, how I practice out there against the defense. Even though I'm not running our scheme, at least it's going to be our technique and stuff. It paid off, and I'm glad that they trusted me to pull me up. It was nice because I did that for eight weeks. It wasn't anything different. It's been a great season. I've learned a lot this year under a great O-line coach. We have a great O-line room with some good vets that I'm learning from."
Staying busy: Kicker **Jason Sanders** not only tied a Dolphins rookie record with his four field goals against Green Bay, he set a personal best going back to his college days at the University of New Mexico. As he pointed out Monday, Sanders had never even attempted four field goals in a game, either at the collegiate or NFL level. Sanders had two games in college where he was 3-for-3 and he was 3-for-3 this season against the Chicago Bears in Week 6 and the Houston Texans in Week 8. "I was brought on the team to kick field goals," he said. "Whenever my name is called upon, I just want to be able to do my job."
Pro Bowl voting: Voting for the 2019 Pro Bowl, scheduled for Jan. 27 at Camping World Stadium in Orlando, is now open. The voting will last four weeks and end Thursday, Dec. 13. **Fans can vote for Dolphins players HERE.** During the final two weeks of voting, from Nov. 29-Dec. 13, fans also will be able to vote on Twitter by tweeting the first and last name of the player, the player's official Twitter handle, or a hashtag including the players' first and last name. Player and coaches will cast their votes on Dec. 14. The 2019 Pro Bowl rosters will be announced Dec. 18 live on NFL Network's Pro Bowl special. The Dolphins had two participants in the 2018 Pro Bowl, safety **Reshad Jones** and wide receiver Jarvis Landry.