Quarterback **Ryan Tannehill** admitted Wednesday it has been frustrating having to sit out because of his mysterious shoulder injury, though he remains upbeat and optimistic that he'll be back in action before too long.
In fact, Tannehill said he's shooting for the Nov. 25 game agains the Indianapolis Colts, which will come after the bye that will follow the game at Green Bay this weekend.
"I'm very confident," Tannehill said. "I'm all in on getting back for Indy. Obviously that's still up in the air, but I'm confident the shoulder is getting better and will be ready to go."
Tannehill and Head Coach Adam Gase indicated Wednesday that the quarterback has taken a break from throwing, with the hope that he can resume next week.
The injury is to Tannehill's shoulder capsule, and he said he can tolerate the pain but needs to get his shoulder to the point where it's strong enough to make the throws he needs to make.
Tannehill hasn't played since being injured since the Week 5 game against the Cincinnati Bengals, and he said he tried to fight through the pain the following week until he realized the Friday before the Week 6 game against the Chicago Bears there was a problem.
"It's hard," Tannehill said. "It's extremely hard. Whenever you're not able to play, it's extremely hard. Just not being able to go through practice, to not be able to be out there with the guys during the game, compete, it's extremely hard. Unfortunately, part of this business, part of this game is sometimes you're going to have to deal with injuries and you have to find a way to fight through, stay mentally sharp, put yourself in those situations. That way, when you are able to get back on the field, then you're ready to go and you're sharp and you didn't mentally take a break as well."
Osweiler observations: With Tannehill again out, **Brock Osweiler** will make his fifth consecutive start at quarterback. The seven-year veteran, however, isn't looking beyond this week when it comes to his role. "My focus is strictly week to week, and within that week making the most of the opportunity presented," Osweiler said. "This week, I'm the starting quarterback for this football team and I get a chance to play football against the Green Bay Packers and get another chance to go out there and lead the team. That's where my focus is and making the most of that opportunity." While the offense failed to score a touchdown against the Jets, it didn't turn the ball over and the end result was a 13-6 victory. That said, Osweiler knows the offense needs to be more productive against Green Bay. "Obviously as an offense, you want to score a lot more points than 18 points per game and we understand that," he said. "We understand that we've underachieved in some football games, but we're working very hard to get that cleaned up so that we can score more touchdowns and we can score more points. This offense has very lofty goals. We set the standard very high for what we're trying to accomplish every week and sometimes you're not going to accomplish that. But I can promise you, it's not from a lack of work ethic."
Tackle talk: Tackles **Laremy Tunsil** and **Ja'Wuan James** both practiced on a limited basis Wednesday, and Gase is hoping both will be available to play against Green Bay. Tunsil (knee/ankle) missed the end of the 13-6 victory against the New York Jets, while James (knee) missed 17 snaps in the second half before returning to action. "We're just going to have to go through this entire week and kind of see where we're at," Gase said. "It's going to take time to make sure those guys are right and ready to go for Sunday. We've just got to be careful with those guys. We're just trying to make sure we can get them as healthy as they can for Sunday. Hopefully everything goes smooth to where they're both out there and we roll. If something comes up to where we can't, then we've got to make some adjustments."
Baker's big moment: **Jerome Baker's** pick-six against the Jets on Sunday clearly was a moment the rookie linebacker isn't about to forget. He couldn't have forgotten in the hours and days after it happened, even had he wanted to, because friends and former teammates reached out to him in droves. "t must have gotten tagged on Instagram and Twitter over 100 times," Baker said. "I kind of stopped looking at it now, but it's definitely cool. It's a cool memory. This is my first (touchdown) and just to see the dance, everybody else dancing, it was pretty cool. Definitely watched it a few times." Baker said his phone was inundated with messages after he scored the only touchdown during the 13-6 victory against the Jets. "It was like 357; that was right after the game," Baker said. "And after that I just tried to answer them, more would come. Between text messages and DMs, it was crazy."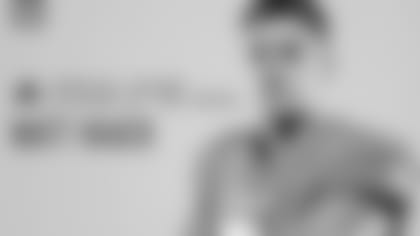 Haack honor: Punter **Matt Haack** played a key role in the victory against the New York Jets, and he was recognized for his efforts Wednesday when he was named the AFC Special Teams Player of the Week. Haack punted nine times in the 13-6 victory against the Jets and have seven punts inside the 20, tying his own Dolphins record. Haack is the only NFL punter with seven punts inside the 20 in a game since 2015. Haack averaged 44.7 yards per punt, with a net average of 42.8. In large part because of Haack's punting, the Jets' average starting point on their drives was their own 18-yard line. It's the third time this season a Dolphins has won an AFC weekly award. Jakeem Grant was named AFC Special Teams Player of the Week for his performance against the Tennessee Titans in Week 1, and wide receiver Albert Wilson won AFC Offensive Player of the Week honors for his efforts against the Chicago Bears in Week 6. Haack became the third Dolphins punter to be named AFC Special Teams Player of the Week since the award was established in 1993, joining Dale Hatcher (1993) and Matt Turk (2000, twice in 2001).