Cornerback Xavien Howard's tremendous season has landed him in the Pro Bowl.
Howard was announced Tuesday as one of the starters on the AFC team for the 2019 Pro Bowl, to be played in Orlando on Jan. 27.
Howard was the only Dolphins player selected to the initial Pro Bowl team, though it's possible others could be added as replacements for injured Pro Bowl selections or players involved in the Super Bowl.
Despite missing the past two games because of a knee injury, Howard has recorded seven interceptions in 2018, tied for the NFL lead with Chicago Bears cornerback Kyle Fuller. Howard also has 12 passes defensed in 2018, tied for 12th in the NFL. He has 11 interceptions in his past 17 games dating back to the 2017 season. His 11 interceptions since Week 13 of the 2017 season are two more than any other NFL player in that span.
Howard's seven interceptions this season are tied for ninth-most in franchise history and represent the highest total since 2003 when Patrick Surtain also had seven.
The seven interceptions have come in four games, with Howard recording two picks against the Oakland Raiders in Week 3, the Indianapolis Colts in Week 12 and the Buffalo Bills in Week 13.
This was the second time Howard had recorded two-interception games in consecutive weeks; he's the only cornerback in Dolphins history to achieve the feat.
Against the Colts, Howard became the first NFL player since 2016 to get interceptions on consecutive defensive snaps.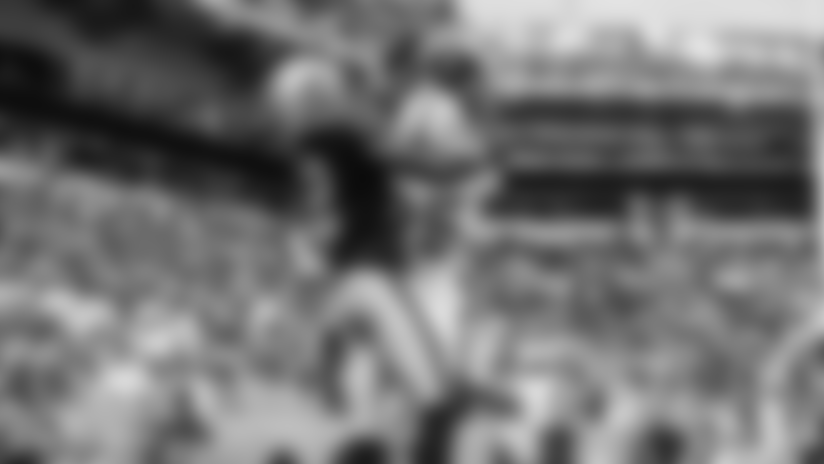 His selection extends Miami's streak to 21 consecutive seasons with a defensive player elected to the Pro Bowl. Miami has had at least one representative in the Pro Bowl in all but two seasons of the team's 53-year history (the only exceptions were the 1980 and 1997 seasons).
Howard becomes the seventh player on the Dolphins current roster with a Pro Bowl selection to his name. He joins long-snapper John Denney (following the 2010 and 2012 seasons), running back Frank Gore (2006, 2009, 2011-13), safety Reshad Jones (2015, 2017), defensive end Robert Quinn (2013-14), guard Josh Sitton (2012, 2014-16) and defensive end Cameron Wake (2010, 2012-14, 2016).
Howard is the fourth cornerback in Dolphins history to earn a Pro Bowl selection and third to be chosen as a starter, joining Sam Madison (1999-2002), Patrick Surtain (2002-04) and Brent Grimes (2013-15). Madison started the Pro Bowls following the 1999-2001 seasons, while Surtain started the Pro Bowls following the 2002-03 seasons. This marks the fifth time in the past six years the Dolphins have had a member of the secondary earn a Pro Bowl selection —Jones made the team in 2015 and 2017.
The 2019 Pro Bowl presented by Verizon kicks off at 3 p.m. ET on Jan. 27, and will be televised live from Camping World Stadium in Orlando on ESPN, ESPN Deportes, Disney XD and simulcast on ABC.
Throwback time: The Dolphins' throwback uniforms, which have gotten overwhelmingly positive reviews, will be back for one more game this season. Dolphins Vice Chairman/President/CEO Tom Garfinkel announced on Twitter on Tuesday that the Dolphins again will wear the retro uniforms for the home finale against the Jacksonville Jaguars at Hard Rock Stadium on Sunday. The Dolphins wore the throwback uniforms against the Buffalo Bills on Dec. 2 and against the New England Patriots the following week, and won both games. The initial plan was for the Dolphins to wear all-aqua uniforms against Jacksonville. The only change from the Buffalo and New England games will be the end zones, which Garfinkel described as "new (old) end zones."