Dolphins rookie linebacker Cayson Collins' new teammates got a kick out of learning his rather unusual pregame ritual, but he's been doing it since sixth grade and he's now in the NFL, so he doesn't have any intention of stopping.
Let Collins explain his Skittles routine.
"Before every game I take Gatorade cups and separate them by color, start with purple, end with green and don't have an order in between," Collins said. "It's just the way I started doing it. I think the first time I did it I had more green, so I ate the green last and I started with purple because that the least amount I had in my bag. Ever since then, I've always done it purple, no order in between, and then green."
Collins brings a bag of Skittles to the stadium and separates them by color while he's getting taped.
"The first time the other (Dolphins) rookies heard about it, they all looked at me like it was funny," he said. "It's something they had never heard of, but when I was at (North) Carolina the trainers they would see me do it and they were kind of waiting on me to do it. It's something that once people see it and once people get used to it, it's something they kind of look forward to. It's kind of weird."
Collins went through his Skittles ritual all through high school and throughout his career at the University of North Carolina, which ended last season when he was second on the team with 83 tackles and had the longest fumble return in the ACC with a 66-yard gain against Pittsburgh.
After going undrafted, Collins received several offers from NFL teams, and his linebackers coach at North Carolina, Mike Ekeler, played a big role in the Dolphins being able to land him.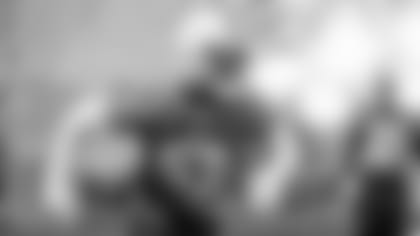 "(He) is really good friends with some of the people on the staff here," Collins said. "He was really instrumental in the whole draft process with helping me understand how everything played out. Him and my agent had conversations as to where I'd be a best fit. I feel like he was the one coach throughout my playing career that understood me the most as a player.
"I had different options on the table. Again, he just knew people here. He said that all the options that I had that this would be the best fit for me in his opinion, and I trust his opinion. I thought about it, talked to my family about everything."
Collins wore the number 23 at North Carolina, though it was not as any sort of tribute to Michael Jordan. Instead, it was a combination of his high school number (2) and his best friend's number (3).
He has gone by the nickname "Queso," which is Spanish for "cheese."
As he prepared for the 2018 NFL draft, Collins began to hear comparisons of his style to that of Kam Chancellor, the four-time Pro Bowl safety for the Seattle Seahawks.
"Some teams were telling me they were looking at me as a hybrid safety and Kam Chancellor is a guy that a lot of people compare me to," Collins said. "As I was getting ready for the draft, I spent a lot of time looking at some of his film and that's when I started seeing similarities myself. Seeing some of the ways that Kam played, I can definitely see the similarities."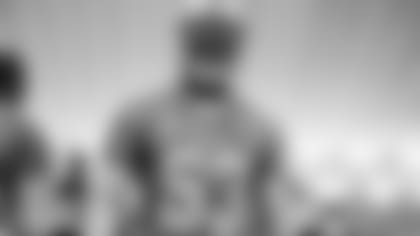 Collins, however, said his favorite player growing up was Ray Lewis.
In describing his style, Collins said simply: "I like to run and hit. I like to run and hit."
As is the case for many undrafted rookies, the draft has served and will continue to serve as extra motivation for Collins.
"I definitely felt like I was better than some of the guys who got picked up," Collins said. "I definitely feel like I proved a lot this past season and not getting picked up was kind of something that I kind of took to heart. But I'm just grateful for the opportunity that I have. Learn everything, go day in and day out, and I'm just ready when it's time for me to play for real to go out and play.
"The draft experience was definitely interesting. Definitely thought things would play out one way. I talked to a couple of different teams, talked to a couple different coaches. At one point I had talked to an entire coaching staff, so that was interesting to see that I didn't get picked up. (But) I'm grateful that everything happened how it did. I'm grateful to be here. I think it was all part of the plan that I ended up here because I'm really appreciative of the support, the operations people, the people that work in the front office, everybody that works in the building, the support they give to the players and the different people that I've met. Everybody is just so cool."