Dolphins General Manager Chris Grier
"Two things that stand out immediately when you meet Brian are his football intelligence and leadership skills. Brian is widely respected throughout the NFL. He paid his dues in New England working in personnel, on offense, defense and special teams, which helped him build a great understanding of what it takes to win. If you talk with anyone who has played for him or worked with him, you will hear about his ability to lead and get the most out of people. Brian sets a high standard for his players and coaches and we are completely aligned with our vision on how to build a successful organization."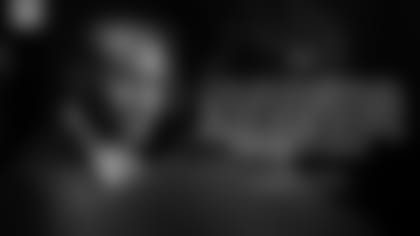 New England Patriots Head Coach Bill Belichick
"He's done a tremendous job for me. In the time he's been with our organization, he's worn I don't know how many different hats —scouting, quality control, special teams, defense, safeties, linebackers, defensive coordinator. He's done a lot of things. He's done them all well. He's been a great team player. … He's a tremendous person and a tremendous guy."
Atlanta Falcons General Manager Thomas Dimitroff
"Brian is an extremely bright and well-rounded football coach. Going back to our days working together in New England in the scouting department when he was doing all of the thankless jobs to being the defensive play-caller for a Super Bowl team, he has shown that his skill set runs the gamut. I believe Brian has all of the necessary traits to be a successful head coach in the NFL."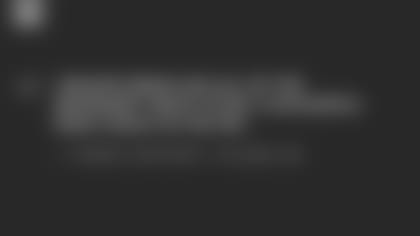 Atlanta Falcons Assistant General Manager Scott Pioli
"I hired Brian in 2004 in an entry-level position right out of Boston College right after he graduated. It was immediately clear B-Flo was smart, resilient and had pride in his work. No job was ever too big or too small. He also carried a unique amount of maturity for his age and a confidence in his personal values, particularly when it came to his family. He quickly became a leader amongst his contemporaries. Brian has a remarkable combination of intelligence and thoughtfulness. He is strong, tough, empathetic and an authentic communicator. Stephen (Ross), Chris (Grier) and the Dolphins are fortunate to have him as their head coach."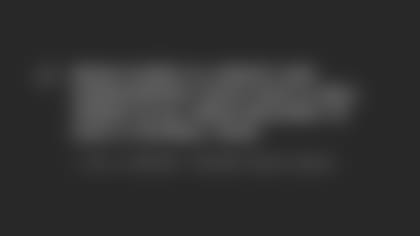 Houston Texans Head Coach Bill O'Brien
"Brian Flores is a bright and hard-working coach who is well versed in all areas required to lead a football team. I worked closely with Brian throughout my time in New England and his demeanor and presence have helped him experience success at each step of the coaching ranks. He began in the scouting department and gained experience coaching offense, defense and special teams throughout his tenure with the Patriots. He's earned this opportunity and I believe he'll be a great head coach for the Miami Dolphins."
New York Giants Linebackers Coach Bill McGover
"Having coached Brian when he was a linebacker at Boston College, I'm beyond proud of him being named the head coach of the Miami Dolphins. He's an outstanding football coach and more importantly and even better person. His humility, integrity and leadership will be pillars to his success with the Dolphins."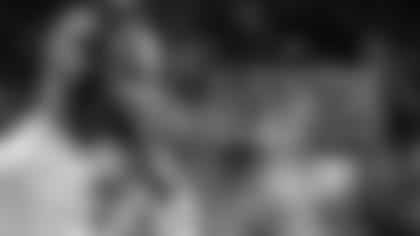 "Miami Dolphins fans had to be giddy watching their new head coach put on a clinic Sunday in Atlanta. Flores put together one of the best defensive game plans in Super Bowl history, with his Patriots defense limiting the Rams offense to three feeble points. Flores had an answer for everything offensive wunderkind Sean McVay threw at the Patriots. And quarterback Jared Goff's terrible game can be credited to Flores and the Patriots defensive front."
Charles Robinson, Yahoo.com
"Dolphins fans should be giddy. As for Patriots fans, they should be sad to see Flores go so quickly after earning play-calling duties last offseason. And maybe a little curious about what might have happened if Flores had commanded the same role in last season's Super Bowl loss when former coordinator (and current Detroit Lions head coach) Matt Patricia couldn't seem to find a single angle to slow down the Philadelphia Eagles."
Jason Reid, The Undefeated
"Flores, who turns 38 on Feb. 24, is described as an outstanding teacher who both commands respect and gives it when earned, several Patriots players said. His best attributes are his smarts, mettle — he's from one of the toughest neighborhoods in New York – and ability to persuade those under him to strive toward a common goal. Flores, they add, is an even better man than he is a coach."
New England Patriots linebacker Dont'a Hightower
"I think Flo definitely brought a lot of aggressiveness. He's a great coach. He definitely demands the best out of his players. Ever since I've known Flo, him being the secondary coach, him moving to linebacker and DC, he's definitely just pushed and wanted the best out of everybody. He's just very demanding in that aspect."
New England Patriots safety Patrick Chung
"He's played. He's played football, so he knows how it is. He doesn't put us in situations that are impossible. He demands a lot of us, which is great, and he's calm and he teaches us and he talks to us and we can communicate with him and have conversations with him. Like your friend almost. It's my coach, but I can talk to him, like, hey, Flo, blah, blah, blah, blah. We shouldn't do that or we should do this. It's easy to talk to him and he's smart. He knows football."
New England Patriots cornerback Jason McCourty
"B-Flo, man, a coach that cares a lot about you, very detail-oriented, a coach that expects a ton out of you, your very best each and every time you step foot on the field and I think first and foremost, one of the best leaders I've been around. So it's been a real joy to get a chance to play under Flo. He was the safeties coach for a few years and I know over the years (brother) Dev (Devin McCourty) has told me a lot about Flo and how much he's learned from him, so for me to be able to come in here and learn from him and play under him has been a real joy."
New England Patriots wide receiver/special teams standout Matt Slater
"When I think about Brian, the first thing that comes to mind is tremendous leadership. He's a man of integrity and character and he really leads men in the best way. He's humble, he serves. I think about the relationship that I've had with him and the way he has held me accountable, encouraged me and pushed me to be a better me on and off the football field over the years, and I'm so thankful for the time that I've spent with him."
New England Patriots safety Devin McCourty
"For me it's been more personal. Throughout my time in New England, he's been more than just a coach to me. The closest relationship probably that I've ever had with any coach in all of my sports to this day. I'm very thankful, not just for him but his wife Jenny. … I'm just thankful to be able to learn under (him), not just football but how to be a better man, a husband and a father."