In his 40th season covering the Miami Dolphins, Andy Cohen celebrates the 100th anniversary of the NFL by looking back at some of most memorable moments, players and performances in Dolphins' history.
Let's begin with one of the best stories I've ever been a part of. Yes, I was actually a part of it, a small part.
It is 1984 and the Miami Dolphins are opening the season in Washington. It is about two hours before kickoff and in those days the media was allowed to roam the sidelines during pre-game warm-ups.
So I'm standing there, gazing out at a picturesque fall day, and I sense someone walking up next to me. I turn and it is Dan Marino. This, as history now knows, would be the first game of the greatest season in Marino's career. He would shatter most of the passing records and lead the Dolphins to the Super Bowl. That day was the launching point.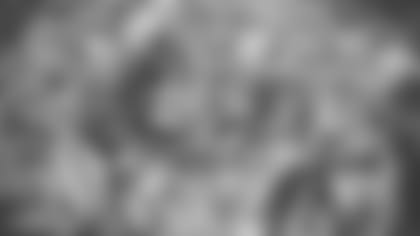 I never asked Marino a thing at that moment. He was the only one who spoke.
"You know," he says, gazing out toward the field, "I think I'll throw five today."
And with that he simply walked away. I truthfully never thought much of it until the game began playing out. A couple of touchdown passes to Mark Duper early on and I began wondering: Could Marino have three more left in him?
You bet he did. Three third quarter touchdown passes – two to Jim Jensen and one to Mark Clayton – gave Marino five for the day in what turned out to be a 35-17 victory.
Remarkable. Not only was Marino near perfect on this day – completing 21 of 28 passes – but he also predicted the future. As only he could.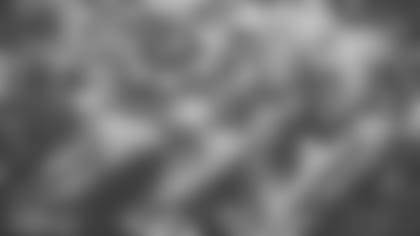 The next day I relived the story in the Fort Lauderdale Sun-Sentinel and years later I would thank Marino for giving me perhaps the best lead paragraph of my career. I mean Joe Namath guaranteed a Super Bowl win back in 1969, but did he ever say he would throw five, and did? This was undoubtedly my most memorable season opener.
But as the clock winds down on Sunday's opener against Baltimore at Hard Rock Stadium, my mind wanders back through the years to some of the other most memorable openers, memorable for what happened on the field, not necessarily two hours before.
1966: Joe Auer's opening kickoff return for a touchdown in the first regular season game in Dolphins' history. How many of you were there? I was sitting in the last row of the upper deck in the end zone with my friends Larry and Scott and to be painfully truthful I was fighting over a bag of popcorn at the time. But I did hear the cheers and I knew something special was happening. Could a franchise have gotten off to a more memorable start?
1972: What an unbelievable scheduling quirk, the Dolphins traveling to Kansas City to open their season after that dramatic, double overtime Christmas night victory the season before. The Chiefs saw their season end that night while that victory for the Dolphins, their first playoff victory ever, might have been the most significant in the history of the franchise. While the rematch wasn't nearly as compelling as the Christmas game, it began a run of 17 straight victories for the Dolphins and they did it by breaking out to a 20-0 lead, ending all thoughts of another heart-pounding finish.
1992: It wasn't that the game itself was so special, though the Dolphins did pull out a 27-23 victory over the Cleveland Browns on that mid-September Monday night in Ohio. It was what it meant to South Florida, how for three hours it helped an entire community heal just a little, helped it move on, from the effects of Hurricane Andrew that ravaged this area just three weeks before. The regular season opener that season was postponed for obvious reasons. So on Sept. 15th the Dolphins returned to the field, getting a 1-yard run from Mark Higgs with seconds left to pull out the victory. I still vividly remember South Florida the next morning. How for the first time in days there were smiles. The Dolphins, plain and simple, were the reason. Never before did this area so badly need the distraction of a football team.
1994: We simply did not know how Dan Marino would respond after tearing his Achilles in the 1993 season and struggling to get back to form for much of training camp and the preseason. Until Marino opened the season against the Patriots, we wouldn't know for sure. Well, on one rainy afternoon, Marino wiped away all the doubts. He was brilliant in that game against the Patriots, throwing for 473 yards and five touchdowns in a 39-35 victory. Yes, Danny was back and an entire fan base breathed a collective sigh of relief.
2018: It was the game that seemingly would never end. More than seven hours after it began, delayed twice each for more than two hours because of lightning in the area, the Dolphins finally finished off the Tennessee Titans 27-20. No, this wasn't a classic game by any means, though Jakeem Grant did go 102 yards on a kickoff return. This game was more about enduring, about somehow staying focused and about being resilient enough to overcome the boredom and uncertainty of those long delays. For that alone it made my list.