In his 40th season covering the Miami Dolphins, Andy Cohen celebrates the 100th anniversary of the NFL by looking back at some of most memorable moments, players and performances in Dolphins' history.
Hard to believe it's been 35 years since what might have been Dan Marino's finest hour, a four- touchdown pass masterpiece in the AFC Championship game resulting in a 45-28 victory over the Pittsburgh Steelers.
With the Dolphins playing the Steelers this Monday night, I thought you might enjoy a look back at that game. I know I always enjoy reliving it.
The date was Jan. 5, 1985. Marino had only a few weeks before completed at that time the greatest passing season in NFL history. He was on the doorstop of the Super Bowl with only his hometown Steelers blocking the path.
It was an electric afternoon in the Orange Bowl and it was Marino who provided most of the voltage, throwing for those four touchdowns and a then AFC Championship record 421 yards. He was brilliant, stepping up time after time against a relentless Steelers blitz with that quick release and uncanny accuracy.
"Our receivers picked up their blitzes like I picked up their blitzes," Marino said after the game. "When you've got that type of connection with your receivers, it's always good."
First there was Marino to Mark Clayton for a 40-yard touchdown. Then it was Marino to Mark Duper for a 41-yard score, then back to Duper again for 36 yards. The fourth quarter clincher was a 6-yard touchdown pass to Nat Moore.
The Steelers were good that day; they just weren't Marino good. Years later at an event in his hometown, Marino admitted that game and that performance was the highlight of his career.
"Donnie Shell and Jack Lambert were on that team and I grew up watching the Steelers and loving Franco and Terry and Mel Blount and Joe Greene and everyone else," Marino said. "To be a 23-year-old kid in that game and win that game was pretty special to me."
But it was special for those witnessed it as well. Special because this was vintage Marino, playing at the highest level against a first-rate opponent with the stakes being a trip to the Super Bowl.
I'm often asked what it was like covering all of Marino's games and my response is always the same: It was the unknown that made it so special. On any Sunday we were likely to see something that we had never seen before. Even as the years passed that feeling remained. Marino was such an unusual talent, certainly during that time, that the anticipation of what we might see that day was something I had never felt before and have never felt since.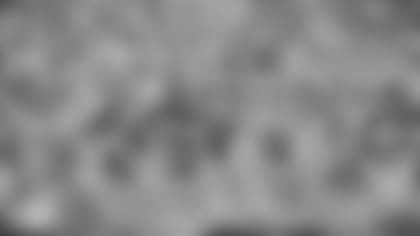 That day in early January of 1985 was Marino at his zenith. He certainly had better statistical days in his career, but when you combine the importance of that game with Marino being such a diehard Steelers fan growing up, it simply was a dream come true for this 23-year-old with those long curly locks, infectious smile and confident demeanor.
I remember the locker room scene following that victory. How his teammates were almost in awe over what Marino had just accomplished. "The man," said Clayton to me that day, "was the man."
It was a shame in many ways that this joy ride had to end a few weeks later in the Super Bowl, Marino's magical touch taking a rare day off against a very talented 49ers team, the Dolphins losing 38-16. I remember Marino after that loss standing by his locker, almost in disbelief yet reassuring those around him: "It's one game. I'll be back and we'll win it the next time."
Unfortunately for Marino, he never returned to the ultimate game.
But as the years passed by, the sour memory of that Super Bowl defeat could not take away from the sheer exhilaration of that victory over the Steelers. It was a perfect day with the perfect hero.
Thirty-five years later it still remains a source of great pride, certainly for Marino and, of course, for all of us who were fortunate enough to see it in person.