His name is perfectly suited for a breakfast establishment.
Biegel's Bagels really does a have nice ring to it.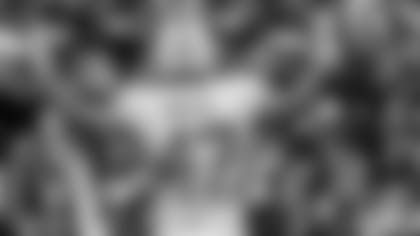 But if we ever see Vince Biegel in a television commercial anytime soon, he'll be promoting cranberry juice instead. It makes sense considering he grew up on a cranberry marsh that's been in his family for about 100 years, a lot of family members still harvest cranberries, and they sell them to cranberry juice maker Ocean Spray.
Oh, and Biegel can tell you all about cranberries, including the fact that Wisconsin still produces some 50 percent of the world's cranberries, though that number has gone down in recent years.
Biegel is a long way away from that cranberry marsh these days as a member of the Miami Dolphins defense, yet it remains a factor in his life.
For one thing, he says helping out the family on the cranberry marsh played some kind of role in him winding up in the NFL.
"I think that's where a lot of my hard work, being able to take responsibilities, a lot of those life lesion skills, I learned from working on the cranberry marsh," he said. "It's a family-owned business and something that we definitely hold very dear to our family. And still waiting for that phone call from Ocean Spray to do the commercial, but we're ready to do the commercial. Maybe making a few more plays on Sunday, then we can talk."
Yep, that's the first order of business: making plays on Sundays.
Biegel has made a few of them since joining the Dolphins in a trade with the New Orleans Saints the day after the two teams faced each other in the 2019 preseason finale at the Mercedes-Benz Superdome.
He's looking for a lot more of them, and is hoping he's found the perfect defense to make full use of his variety of skills.
Head Coach Brian Flores and Defensive Coordinator Patrick Graham have been using Biegel at several different spots on their ever-changing defense, whether it be inside linebacker, outside linebacker, defensive end or even a snap here or there at nose tackle.
"For me it's been fun to be on this defense, being all over the field, with my hand in the dirt, outside linebacker, defensive end, nose tackle … not really, but … obviously I've been playing off the ball some too as well as an inside linebacker," Biegel said during an interview with The Audible. "To be in Flo's defense has been a blessing for me. Coach Flo reminds me a lot of Dave Aranda, who was the defensive coordinator at Wisconsin, a guy who really loved to mix it up, a great defensive mind who really put guys in great positions to make plays.
"For me, this has been the most comfortable defense I've been a part of so far in the league. It's been fun to be a part of this defense, make some plays, obviously for the team and continue to grow. As the season progresses, and hopefully (I) stay here for years to come I hopefully can grow and develop and to be a great, great player in this defense."
Biegel first gained attention with the Dolphins when he sacked Tom Brady in the Week 2 game against the New England Patriots at Hard Rock Stadium. He added a sack of Case Keenum in the Washington game in Week 5, and generally has made his presence felt as a pass rusher while at the same playing a significant role on special teams.
In the process, Biegel has emerged as a player who looks like he could get his wish of sticking around for years to come and be a key member for what has the long-term potential of being a very good defense.
"There a lot of positive things to look forward to," he said. "Inside linebackers, great young defensive linemen and some young secondary guys who are getting opportunities, a lot of opportunities for these guys to be able to showcase what they can do and help. For me, it's been fun to contribute and make some plays for this defense. As the years go on, I think Dolphins fans have a lot of things to look forward to, not just on defense but overall as a team. We've got great things in place, starting with Coach Flo and down to PG and on the offensive side of the ball. There's some great things in play. I think if Dolphins fans can be patient, there's going to be some fun things to come."
While he had to acclimate himself to a new team and a new city on the eve of the regular season, Biegel was helped to a degree by the fact he had some familiarity with both Graham and Flores.
Graham was an assistant coach with the Green Bay Packers last season when Biegel was on the training camp roster before being released and winding up with the Saints.
As for Flores, Biegel first met him when he was in his final year at the University of Wisconsin and Flores was doing some draft scouting.
"I do remember Coach Flo very vividly working us out," Biegel said. "It was me and T.J. Watt. Me and T.J. Watt were going through the draft process. Coach Flo, we had a really intense film session and then we went on the field, did some fun field work and just a few handshakes. And it was good. Coach Flo, he's a true professional. Right when I got traded, I knew that there was going to be a great opportunity for me to really fit in this defense. This is a great fit for me and I feel really fortunate to be here."
Biegel will see his former Wisconsin teammate Monday night when the Dolphins face the Pittsburgh Steelers at Heinz Field. In his third season in the NFL, Watt already has established himself as one of the most prolific pass-rushing linebackers in the NFL.
Biegel no doubt would like to reach that status at some point, or maybe just continue to contribute in a wide variety of ways.
Either way, Biegel wants his impact to increase every week. Last Sunday against the Bills, he made his first NFL start.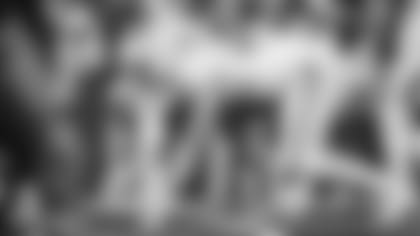 "It felt good, first start of my career," Biegel said. "For me it's just being able to come in consistent every single day and continue to work. That was something that was instilled in me at a very early age with my dad."
"Dad" is Rocky Biegel, a former linebacker at Brigham Young. His uncle also played at BYU. His grandfather, meanwhile, is in the National High School Athletic Coaches Association Hall of Fame.
Football clearly is in Vince Biegel's blood. He was named after Green Bay Packers legendary coach Vince Lombardi.
So playing at the University of Wisconsin was a natural fit for him. Getting drafted by the Packers was a dream come true.
Only it turned out that maybe that wasn't the best thing after all.
"To be completely honest, when I was there (with the Packers), I felt like for me I couldn't be my true self," Biegel said. "I felt like there was a lot of pressure on myself. When I wasn't starting, I was like, man, I'm letting these people down. It got away from the reason why I play the game. When I got released, it was almost like a refreshness to me because I got back to being myself. It's going back to the purity of the game. It's just playing ball again. It's not all the outside distractions. For me that was the best thing that could have happened to me for my career."
Biegel has publicly stated more than once since he joined the Dolphins how much he is loving life in South Florida.
And the way he sees it, the best is yet to come.
"Every single week for me has been (to) continue to get more and more and more comfortable with the defense, with my roles, what the coaches want from me," he said. "Every single week, the playbook changes. PG and Flo, they really switch it up. It's almost like a different playbook every week. But the corner pieces, that stuff stays the same. So that's been fun to kind of lock in and hone in on that, but also understanding my special teams role. I'm a four-core guy on special teams, so for me as the year has gone on, I've gotten a lot more comfortable with what the coaches expect of me, the different external stresses.
"Getting settled down here in Miami everything has been awesome for Miami and I think I'll continue to grow and continue to just get more and more comfortable with this team and with this defense."