There are football families. And then there are the Biegels.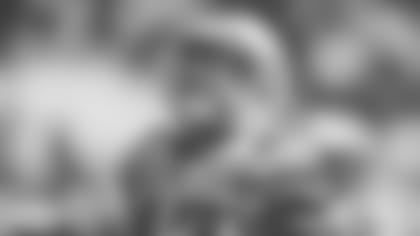 Search hard, go through the years, and you might not find a story quite like this one.
The father's name is Rocky, named after legendary Notre Dame coach Knute Rockne. His brother's name is T.D., which you would think stands for touchdown, but it actually stands for Thorpe David. Yes, as in Jim Thorpe.
Rocky had two sons: one named Hayden after Iowa coach Hayden Fry and the other named Vince, after former Green Bay coaching great Vince Lombardi.
"Guess it's always been in my blood," said Vince.
So veteran linebacker Kiko Alonso is traded to the New Orleans Saints on the first day of September and the Dolphins get in return a third-year linebacker out of Wisconsin that you had probably never heard of.
Well, it's time to get to know Vince Biegel. I have a feeling he may be sticking around a while.
Known primarily as a special teams ace with a motor that knows only one speed, Biegel has been a pleasant surprise with the Dolphins, even logging important minutes in the 3-4 defense, often coming around the edge. Did I mention that two weeks after his arrival, he got the first sack of his career against Tom Brady? That's something he'll tell his kids about someday.
See, family means everything to Vince Biegel and so does football and when you look closer at the path he has travelled, when you delve deep into his roots, you'll quickly understand that the football first names are just the beginning.
The real fabric of this story covers three generations, beginning with grandfather Ken who coached high school football in Wisconsin for 40 years and continuing with his two sons – T.D. and Rocky. -- that were outstanding players at Brigham Young, one a running back, the other a linebacker.
That linebacker had two sons: Vince and his brother Hayden. Both were raised with footballs in their hands.
"I can never remember a time when I didn't want football to be a part of my life," said Vince, sitting by his locker at the Dolphins' training facility.
Vince's dad never got to play pro football. He had a tryout with the Bills, but it was a chronic shoulder injury that ultimately brought him back to the family business of running a cranberry marsh in Wisconsin Rapids.
"He was a great player," son proudly says of dad.
So with no more football in his future, Rocky turned to his two sons, teaching them about sacrifice and hard work, pushing them harder and harder, honing their skills, and challenging their minds.
"He was pretty tough on me and my brother growing up," Biegel said. "He expected a lot of us. Taught us to be well mannered. Worked us hard all the time. You learn so many things through football that are lessons for life. My dad used to break down our high school film with us, going over every play. He was 10 times tougher on me than my high school coaches. That helped me become mentally strong."
Today the entire Biegel Bunch is celebrating one of its own finally making it to the promised land of the NFL. They follow Vince from a far, but he feels their presence every day, certainly that of his kid brother Hayden who is in private business now in Wisconsin, his football career shortened due to too many concussions.
"My family recognizes this is my journey and I appreciate that," Vince says. "But they've been a big part of this journey as well."
But nobody played a bigger part than his dad Rocky. "He's proud of the person I became more than the football player I am," said Vince, a deeply religious man. 
Biegel, a fourth-round pick of the Packers in 2017, was surprised when he was traded to the Dolphins. But he now looks back at it as a blessing and as a chance to continue to grow, maybe even get a few more shots at Tom Brady.
"To me it's all about passion and effort," he said. "There are a lot of things you can't control, but you can control effort."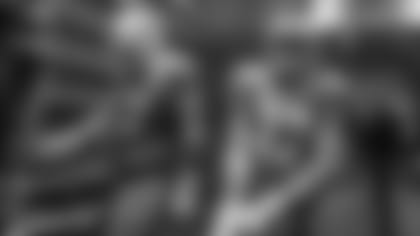 It's too early for Biegel to think about what's next because right now he is so engrossed with what's directly in front of him. But someday he may think about getting into coaching like his grandfather did or, as he jokingly calls it, "going to the dark side."
But right now it's about family and football and family always comes first. He and his wife Sarah have a baby girl Willow. I wondered out loud to Biegel whether if he ever had a son he'd think about another famous football first name.
I was surprised that he was a step ahead of me.
"I love the name Bo," he says. "Yes, after Michigan coach Bo Schembechler."
A fourth generation Biegel in football? Vince just smiled. "I'll introduce him and I'll groom him," he said. "But it'll always be his choice."
Got a hunch, based on the history of this family, what that choice would be.