Josh Rosen understandably was happy about the vote of confidence he got from Head Coach Brian Flores on Wednesday and he's looking forward to validating that endorsement.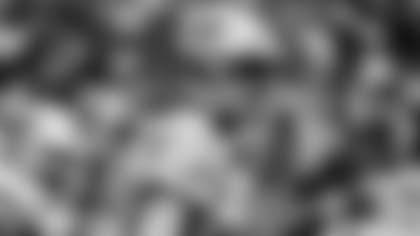 "I think it's awesome, but you can never treat it like that," Rosen said after practice. "I've heard guys like Tom (Brady) mention he feels like he's competing against someone every day, and that's the sort of attitude that you have to have in order to continue to improve. It might be a settled competition, but in my head I'm always trying to sort of act as if someone is behind me every single day."
Rosen said Flores' declaration helped in terms of not having to look over his shoulder, though he said he's never really worried about things like that.
"I'm a pretty sort of free spirit, but like I kind of just go out there, have fun and do my thing," Rosen said. "Football is football. I try to stay as removed from the politics as I possibly can."
In his two starts, Rosen completed 35 of 63 passes (55.6 percent) for 380 yards with one touchdown and one interception.
Beyond just the stats, Flores said he's seen weekly improvement from Rosen.
"I think he's a young, talented player, and I think he needs to get in there and develop and get reps and just improve," Flores said. "When he's scrambling and if he can throw the ball away, that would be an improvement. It's something we've talked about a lot and hopefully if I say it to you guys, maybe he'll listen, but that's something (to improve) — amongst a lot of other things. Just decision-making, accuracy and making good decisions. I like where Josh is and hopefully he just continues to improve today, tomorrow and over the course of the season."
Center Daniel Kilgore said he's also seen Rosen getting more and more comfortable as the weeks go by.
"It's getting better day in and day out, his command," Kilgore said. "The more comfortable he gets, the better the offense will be. But I think it's huge for them to come out and say that and to let Josh (know) … 'OK, I know that. OK, we're moving forward. It's off my back.' And the fact that Fitz is still right there helping him along the way, it's huge."
"The way that I'm sort of approaching this year is I feel like I'm really just trying out for the team," Rosen said. "I feel like I'm auditioning and I'm trying to put my best foot forward and prove to everyone upstairs and Coach Flo and Mr. (Chris) Grier that I'm the man moving forward. I don't know, it's a different circumstance than what other quarterbacks are put in but it's the one I've been given and I'm taking it in full stride and I'm excited to hopefully prove over these next 12 more weeks that I'm their guy moving forward."