Quarterback Josh Rosen will make his first start for the Dolphins when they face the Dallas Cowboys on Sunday, according to media reports.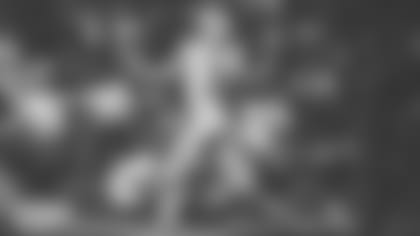 Rosen, who was acquired in a trade with the Arizona Cardinals on draft weekend, appeared in relief in each of the first two games of the regular season against the Baltimore Ravens and New England Patriots. He completed 8 of 21 passes for 102 yards with no touchdowns and two interceptions.
In four preseason appearances, Rosen completed 62.2 percent of his passes for 352 yards.
Head Coach Brian Flores had said Monday he was evaluating the quarterback position, just like every position on the team. Fitzpatrick and Rosen split reps in practice this week.
Offensive coordinator Chad O'Shea talked earlier in the week about Rosen's progress since he joined the team in late April.
"He's made progress, certainly," O'Shea said. "I think anytime that you have to learn a new offense and you have to learn a new language and you're doing it at a place in which it's your first year, there's challenges along the way. But I certainly think there's progress that's been made. Last week was a good week for him — and during the week — of preparation. He stayed well prepared during the week. He worked extremely hard in the meeting rooms, in the walkthroughs and in the settings other than in the practice field to try to improve as a player and help our team. And I think that's what we're asking of our players right now in general is let's control the things that we can control.
"One of the things that we can control is our improvement. Certainly, Josh has been an example of somebody that I think has really tried to do that and tried to improve. The quarterback position is a difficult position to play regardless of what system you're in. There's a lot that it entails and a lot of responsibilities that you have that are unique to the positon. I think that it's a difficult position to play in the National Football League. I think that there needs to be a number of factors involved to get to the point where you're a consistent player at that position. Certainly, he's aware of what those are and he's continued to work on those and we've been pleased with his progress. Although he's not out there playing in a game, we've been pleased with some of the things at practice and he's making progress."