Cornerback Xavien Howard has the utmost respect for Dallas Cowboys wide receiver Amari Cooper, and he'd love nothing more than the opportunity of going up against him one-on-one Sunday at AT&T Stadium.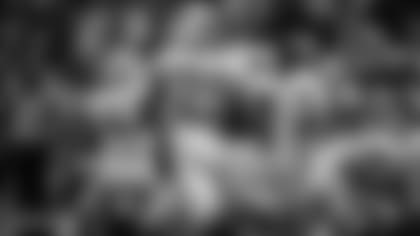 While we probably won't know for sure whether matching up Howard against Cooper on most snaps will be part of the game plan, it's certainly an option for Head Coach Brian Flores to consider.
"For sure, for sure," Howard said after practice Wednesday when asked if he'd like that assignment. "You consider yourself as one of the best cornerbacks, you want to shadow the best receivers they have. That's what I consider myself, as one of the top cornerbacks, and I want to go against the best receiver on the team."
Howard got the chance last season at Hard Rock Stadium when Cooper was playing for the Oakland Raiders in Week 3 and they traveled to Miami. Howard covered Cooper one-on-one for a good portion of that game and he ended up with as many interceptions as Cooper had catches: two.
Cooper's final stat line read: 5 targets, 2 catches, 17 yards.
"I shadowed him a couple of times, depending on what coverage we were in," Howard said after practice Wednesday. "I had a nice game against him last year. I'm looking forward. I feel like he's got a lot of confidence this year and he's playing at a high level this year also. I just wish the best for him. I'm just ready for the next man up."
Cooper, of course, is a member of the Cowboys now after an in-season trade and he's a key component of one of the best offenses in the NFL.
It's an offense with playmakers everywhere operating behind perhaps the best offensive line in the NFL.
Cooper, who played high school at Miami Northwestern before going to the University of Alabama, is in his fifth NFL season and he reached 1,000 receiving yards in three of his first four.
Howard says there's always been one thing that stands out about Cooper.
"His route running," Howard said. "It's crazy, man. Ever since college, his route running has been like that. It's going to be a tough battle.
"Great guy. The dude competes. I like his game."
This actually will be the third consecutive season Howard has faced Cooper, who had four catches for 58 yards in Oakland's Sunday night victory at Hard Rock Stadium in 2017.
But Cooper saw enough of Howard that day to give him his props after the game and tell him he respected his game.
During the game, Howard said there was no trash talking between the two.
"He's a quiet guy," Howard said. "He just competes. That's also me. I don't talk as much. I just go out there and compete."
How much Cooper and Howard will be competing against each other Sunday remains to be seen, but the Dolphins cornerback is ready for the challenge.