General Manager Chris Grier laid out the Dolphins organization's game plan Tuesday and the bottom line is pretty simple.
Put together a team that can contend for a long period of time.
It's what the moves the Dolphins have made this summer have been all about and it's what Grier said the team was going to continue doing next offseason, in free agency and through the draft.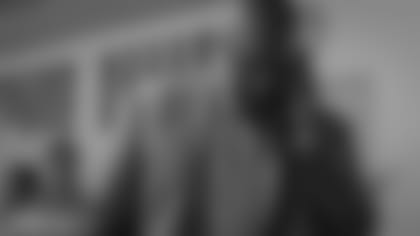 "We've talked about building this long-term with sustained success right away," Grier said. "We'll be very aggressive (in free agency). We're not going to sit here on a bunch of money or anything. The plan is to build a winner here. No one likes losing. We've talked about building a team that's going to win and compete for championships for a long time rather than being this one year then you fall back for two or three (years). It's a long-term vision, but we will be aggressive."
After the acquisition of a 2020 first-round pick from the Pittsburgh Steelers in a trade involving defensive back Minkah Fitzpatrick that was announced Tuesday, the Dolphins now have three No. 1 picks and two No. 2 picks in the draft next April, along with two 1's and two 2's in 2021.
Grier said he didn't want to put a timeline on when he believes will be ready to contend, other than to say the goal is to get that accomplished as quickly as possible.
"We positioned ourselves to where we think the organization will be in a good place here shortly," Grier said. "How long that takes? … We'll be aggressive free agency. We're not going to sit back and not do anything, we're going to be very proactive and try to get this turned quickly."
During his media session Tuesday, Grier was asked what would be his message to Dolphins fans.
"I would say to fans, I appreciate their support," he said. "They deserve a winner. We're trying to build them a winner. I would think the fans would also say the cycle we've been in for the last 10-plus years isn't good enough. We're trying to right that as fast as we can. They deserve a winner and we're trying to do that for them."