With an 0-2 record after lopsided home defeats to both Baltimore and New England and with the first road game of the season Sunday in Dallas, we offer a large dose of perspective this Tuesday morning.
First, the big picture. You knew there would be pain. There usually is when you drastically change the blueprint by trading away assets, collecting future draft choices and sacrificing today for tomorrow. I fully understand that this is a difficult time to be a Dolphins' fan. I also fully understand the depth of the frustration. But if this is the price we must pay to change mediocre into sustained success, if this is indeed the major reset this organization so badly needed for so long, then at least it is now well underway. At least there is a plan and a conviction. At least now there is clarity. Sometimes you look back at the pain and realize it was all well worth it. Let's hope that's the case in this instance.
Having said all of this, this coaching staff and this team are doing everything they can to win games right now. You listen to Coach Brian Flores talk, you see the passion and the purpose in his words, you see how much time these coaches spend during the week trying to right all the wrongs, and it is apparent nobody within that training facility in Davie is conceding anything. That's important to keep in mind as this season unfolds.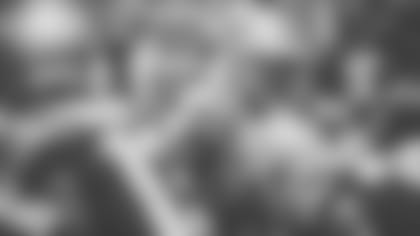 Now let's talk football. Flores said in his press conference Monday that Ryan Fitzpatrick will remain the starting quarterback, though he emphasized in the wake of these two defeats "we are evaluating all positions." My take: As of Monday afternoon, it was Fitzpatrick. But I wouldn't write anything down in ink just yet.
I can tell you this: Josh Rosen threw two gorgeous deep passes late in the game against the Patriots, one to Jakeem Grant and the other to Preston Williams. Both unfortunately were dropped. Either or both might have resulted in a touchdown. "I just overran it," said Grant. "I wish I could've had that one back." The point here is that Rosen showed excellent touch on both throws, a clear indication of his athletic upside. My gut feeling is that it won't be long before Rosen gets his shot.
There was one poignant moment at the end of Flores' press conference Monday when he was asked by a writer for The New York Times how his upbringing in one of the toughest neighborhoods of New York helped him deal with the challenges he is now facing with this team. Flores took a deep breath before answering. "I've had very difficult moments. I'm very prepared for difficult moments. I learned resiliency at a very early age. When you deal with tough times, you want to lean on the people that you trust and care about and have your back." Yes, he is the right man for this challenge.
As for Flores' main message, it was simply this: "We'll, come in make corrections and move on. Don't point fingers. Don't make excuses. Try to turn things around as quickly as possible."
No doubt the drops by the receivers are concerning, especially since we haven't seen very man of them on the practice field. But my biggest concern right now for this offense is a running game that has combined for 63 yards in two games. It's got to start with that. You run the ball with some degree of success and it opens things up for the passing game, taking some pressure off the quarterback. You don't and we've seen how quickly things can unravel.
Keep in mind the Dolphins were trailing by only 7-0 late in the first half against the Patriots and only 13-0 at halftime. The defense had played well until then, getting two sacks and forcing some three-and-outs. You have that kind of success against Tom Brady, even for a half, and it has to be labeled as encouraging. The defense deserved better than the final score. "We took a step in the right direction, but we still have a long ways to go," Flores said.
One of those sacks was by linebacker Vince Biegel, acquired in the trade that sent Kiko Alonso to the Saints. This was the first sack of Biegel's career and for it to come against Brady, well, you know it had special meaning. Biegel is primarily a special teams standout who plays defense in certain passing situations. He is an interesting player who is clearly embracing this opportunity. "I look at this as a blessing," he said recently.
Did anybody notice that Jerome Baker led the defense with a career high 12 tackles? You see him signs of improvement from Baker every week.
Now the Dolphins move on to this Sunday's date with the Cowboys in Dallas, the third straight 2018 playoff team they have faced this season. There's a lot to fix this week and many issues to address. We can only hope we're not saying the same thing, or at least to the same degree, a week from now.