The Dolphins actually showed some improvement on defense Sunday against the New England Patriots, though the score didn't reflect it.
However, they regressed on offense.
That's not easy to do after scoring just 10 points in the season opener.
But when you've got 38 total yards and just two first downs early in the fourth quarter, when you get sacked seven times overall and when you end a completely forgettable afternoon with a couple of fourth quarter Pick-6's what do you expect?
"You never want to be embarrassed two weeks in a row at home," said quarterback Ryan Fitzpatrick. "But that's what happened and we've got to figure this out."
Indeed, they have a lot to figure out.
Granted, the offensive numbers improved some when the game had turned into a runaway late in the fourth quarter – the Dolphins finishing with 184 yards and 11 first downs – but that can't wipe away the alarming number of mistakes accumulated by this offense. The dropped passes. The poor blocking. The inconsistent quarterback play. It was all so disappointing.
Want one play that best depicted the plight of this struggling offense? With 8:57 remaining and the Dolphins trailing 30-0, Fitzpatrick throws a little swing pass to running back Kalen Ballage, who turns his head for an instant before the ball is secured. As a result, he juggles the ball and it is grabbled in mid-air by linebacker Jamie Collins, who takes the interception 69 yards for a score.
Want a fitting ending? On the last play of the game, Collins intercepted his second pass – the Patriots' third interception of the fourth quarter – and simply ran into the tunnel toward the locker room. He didn't even need to turn around. He had seen everything he needed to from a Patriots defense that might just be one of the top two or three in the league.
But that's no excuse for some of the self-inflicted miscues by this Dolphins' offense. I understand we are only two games into the season and this is the youngest team by far in the league. I also understand that it takes time to jell, certainly with a new coaching staff and a new system. But the dropped passes. The interceptions. The lack of a productive rushing attack. These things need to be repaired in a hurry.
What's deceiving about this performance is that the defense did some good things, certainly tackled much better than it did in the opener and, as a whole, played better pass defense. Xavien Howard had some nice coverage plays, Minkah Fitzpatrick, starting in place of Reshad Jones, forced and recovered a late fumble, and both linebacker Vince Biegel and defensive tackle John Jenkins were credited with a sack.
All were positives when you consider this defense gave up 59 points and more than 600 yards to the Ravens in the season opener. "The communication was better," said coach Brian Flores.
But with the Dolphins producing so little on offense, it put far too much pressure on the defense and when you're facing Tom Brady and Co., well, that just isn't a good formula.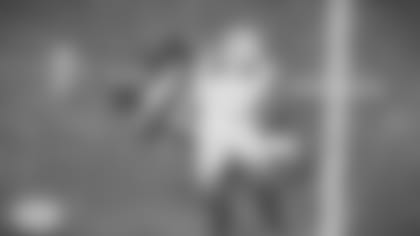 "The defense was out there a long time," said Flores. "They played hard."
But those two interception returns for touchdowns within two minutes of each other in the fourth quarter turned that 23-0 deficit into a 37-0 blowout and that sealed the deal, as if there were realistically any doubts before then.
It's been a disappointing first two games on many fronts. Nobody has played particularly well. But the season is a marathon far more than a sprint and these coaches, you must remember, are working with many players who weren't even on the roster in training camp.
Where do the Dolphins go from here? They go back to the practice field, trying to correct the problems, hoping to find some answers, seeing if there is a way to get out of this offensive funk and, at the same, figuring out who deserves to play and who doesn't.
If it's possible to reach a crossroads of sorts in only the second game of the season, that's exactly where the Dolphins now find themselves.
It's no longer about what they have done up until now; it's all about what they will do from here. And that begins next Sunday in Dallas.