Five snapshots from the Dolphins-Cowboys series...
Both teams were 6-3 when the Dolphins played host to the defending Super Bowl champions at the Orange Bowl. The Dolphins defense dominated this game with five sacks, including two by A.J. Duhe, and five takeaways (two interceptions, three fumble recoveries). Delvin Williams and Norm Bulaich had rushing touchdowns for the Dolphins, who had a 23-9 lead before Dallas added a late touchdown for a final score of 23-16.
This was the finale of the Dolphins' magical 1984 season and it came on a wild Monday night at the Orange Bowl. Dan Marino added four more touchdown passes to set his NFL record for the season at 48, and three of them went to wide receiver Mark Clayton. After Dallas tied the game late with a 66-yard touchdown pass from Danny White to Tony Hill, the Dolphins came right back with a 63-yard TD pass from Marino to Clayton to help him set the NFL record with 18 for the season.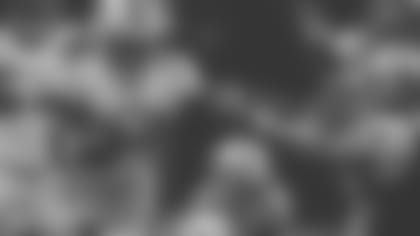 The Dolphins played in Dallas in Jimmy Johnson's first season with the Cowboys after he left the University of Miami and before he became Dolphins head coach. The Dolphins improved to 7-4 on the season with a 17-14 victory. The game-winning touchdown was a 1-yard run by rookie Sammie Smith early in the fourth quarter, but the biggest play of the game was Dan Marino's 48-yard Hail Mary touchdown pass to fellow rookie Andre Brown on the final play of the first half, which pulled the Dolphins to within 14-10 at halftime.
This was one of the most memorable victories in Dolphins history. It featured Keith Byars' 77-yard touchdown run in the snow in Dallas on Thanksgiving, followed by his snow angel in the end zone. But it was the finish that really stood out, as Pete Stoyanovich's late field goal attempt was blocked, Leon Lett inexplicably tried to recover the ball downfield only to slip and kick it forward, where Jeff Dellenbach recovered it for the Dolphins. That gave Stoyanovich a second chance, and he subsequently kicked a 19-yard field goal for a remarkable 16-14 victory.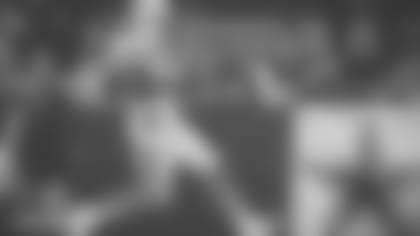 This was another memorable Thanksgiving Day victory for the Dolphins. The Dolphins came to Dallas with a 7-4 record wearing their white throwback uniforms to face a Cowboys team that was 8-3. The Dolphins turned in a really impressive performance on their way to a 40-21 victory. Jay Fiedler rushed for a touchdown and threw for three more, all of them to Chris Chambers, and Jason Taylor returned a fumble 34 yards for another score.