Linebacker Jerome Baker likes this new Dolphins defense and he also likes the direction the unit appears to be headed.
And if that defense gets to where Baker would like to see it, there's little doubt he'll keep playing a big role.
"For me personally, I love it," Baker said of the new defense during an interview on The Audible. "There's so many different styles, so many different ways you can just confuse the offense. Sometimes I can be dropping, sometimes I can be rushing as a defensive end, sometimes I'm just covering a tight end or a back.
"For me personally, it's exciting because you never know exactly what I'm doing until the ball is snapped. The defense as a whole, we just throw so many different looks. These past two weeks, we kind of just want to focus on the basics and get back to doing the basic things, like stopping the run, get off the field on third-and-long, simple things like that that you need to do in this league. That's what we're kind of focusing on now."
After facing Baltimore and New England the first two weeks, the challenge for the Dolphins defense doesn't get much easier Sunday with the trip to AT&T Stadium to face the Dallas Cowboys.
Baker said the focus this week in practice won't be so much on the Cowboys offense and their vast array of playmakers, but rather on continuing to improve and keep pounding on the basics.
"Ultimately, it's another chance to go out there, just play football," Baker said. "Everybody has a good O-line, everybody has receivers, we kind of just have to focus on the little things that we do well. The little things we can fix before the play has even started. That's line up right, that's communication, simple things like that that go a long way in this league. That's pretty much our main focus this week, we're just focused on the things that we know we have to get a handle and when it's time to play, just play. It's definitely going to be a good challenge and I'm excited just to go up there and hopefully get a win."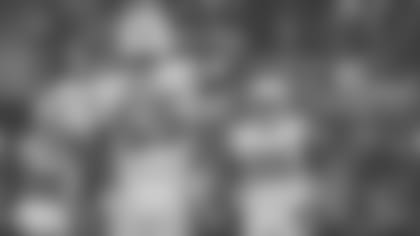 While this will be the Dolphins' first regular season trip to AT&T Stadium since 2011, it won't be the first time Baker has played there.
His college career at Ohio State ended there when he helped the Buckeyes defeat USC, 24-7, in the 2017 Cotton Bowl. Baker played a big role in the strong defensive performance by Ohio State, finishing with 1.5 tackles for loss, half a sack and a fumble recovery.
"I'm definitely familiar with the stadium," Baker said. "So it's definitely going to be fun.
"This is our first test of an away game. Just to go into somebody else's home and take what's theirs, that's going to be just a fun feeling. We're young. We know that. This is our first test and we're just going to give everything we've got."
As always, Baker figures to play a prominent role for the Dolphins defense.
That's been earmarked since the start of training camp. Baker stood out throughout the summer as a player ready to enjoy a breakout season and the hope is he can continue to make more and more of an impact as he continues to grow more familiar with everything about this Dolphins defense.
"There's nothing like game reps," he said. "I definitely felt more comfortable. I understood and sometimes in practice angles don't seem right, but at game time you have a good feel for it, so I'm definitely feeling out the defense as a whole and just constantly getting better every week."