The message from General Manager Chris Grier on Tuesday was as clear as it was comforting. The plan is in place. It is proceeding well. The Dolphins will be aggressive in their pursuit of talent. While the vision is long-term sustainability, the desire is to do it quickly and prudently, or as quickly as the impressive resources they have now accumulated will allow.
And while that long-term vision has everything to do with building a product that consistently challenges for the playoffs, the hope is that it will happen far sooner than later.
"We've talked about building this long-term with sustained success right away," Grier said. "We will not sit here on a bunch of money. The plan is to build a winner here. For us, we've positioned ourselves to where the organization will be in a good place shortly. We'll be aggressive in free agency. We are going to be very proactive and try to get this turned quickly."
Hearing Grier talk on Tuesday certainly put things in perspective. At the same time, it underlined everything this team has been saying since early this year, how the blueprint for success isn't predicated on a quick fix, as was the case in the past, but instead a unified desire to build through the draft by acquiring as many picks as possible and, at the same time, by making some smart financial decisions.
The trade announced Tuesday that sent defensive back Minkah Fitzpatrick to the Steelers for a first-round draft pick now gives the Dolphins three first round picks in the 2020 draft and five picks in the first two rounds. Did I mention they also have an extra first and second round pick in 2020?
These are the pieces that will help make tomorrow better than today, the pieces that could very well accelerate the process. Add on a reported $130 million in available cap space for next year, and you see what Grier is working with. The possibilities are certainly enticing.
"We can do anything we want, whether it's free agency or the draft," Grier said. "We've positioned ourselves where we can do anything and get whatever player we feel can help us as soon as possible."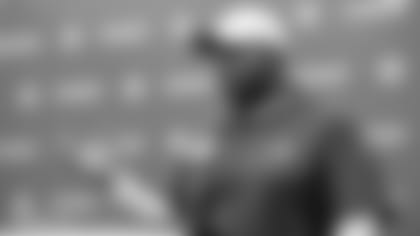 How reassuring is that? In the span of several months, the complexion of this franchise has changed. Lessons have been learned from past mistakes. The vision for sustained success is now clearly attainable. 
Trading Fitzpatrick to the Steelers did not come without regrets. A first-round pick only a year ago, he was part of that young nucleus we hear so much about. But the final verdict was this: Fitzpatrick no longer wanted to play for the Dolphins. 
Conversations with Owner Stephen Ross, Coach Brian Flores and Grier could not change Fitzpatrick's mind. Once that became clear, it was up to Grier to get the type of compensation worthy of a player with Fitzpatrick's credentials.
A first-round pick from the Steelers certainly accomplished that.
Nobody ever said this process would be painless, that sometimes there are tough, agonizing decisions that need to be made, decisions that take into account the whole, far more than the individual parts. This was clearly one of those. Sometimes short-term pain can lead to long-term success. Sometimes it's the big picture – the master plan – that must dictate the path that you travel.
And so the Dolphins now move on, buoyed by a treasure drove of draft picks next April, including those three first round picks, and confident that the right moves have been made to expedite the process.
Grier was asked Tuesday if he had a message for the fans. "We appreciate their support," he said. "They deserve a winner. We're trying to build them a winner. I would say the fans would also say the cycle we've on the last 10 years is not good enough. We're trying to right that as fast as we can."
Sure looks like they are well on their way.