The Dolphins have their captains for the 2019 season.
Kilgore, McCain and Aikens all were captains last season, while Baker will be a team captain for the first time.
"It's a true honor, just to get chosen by your teammates," Baker said. "That's really an honor and I'm definitely grateful. I don't take it lightly at all. (I'm just going to) go out there and every day and just show the example. Whatever (Flores') message is, I just carry it out to the rest of the team. It also means to go out there and perform, and just do what I've been doing. Just try to get better every day."
Aikens is the longest-tenured member of the Dolphins among the captains, having joined the team as a fourth-round pick out of Liberty in 2014.
"It means a lot, just being a leader on and off the field," he said. "We've got a lot of young guys, a lot of new guys, new faces, just leading these guys in the right direction and trying to be the best special teams unit we can be, best team we can be, best defense, offense, just going out there doing our job.
"I take pride in my special teams ever since I got here. We've got a lot of ball players out here, a lot of athletes, a lot of nice additions. We're just trying to maximize everybody's ability, so making sure they're in the right place to do everything and just going to go out there and ball out."
McCain is entering his fifth season with the Dolphins after arriving as a 2015 fifth-round pick out of Memphis, where he was a two-time captain.
"It's an opportunity," he said. "It's a role that you have to relish in and understand that guys are going to look up to you. It's not saying all you've got to be is this rah-rah guy. You've just got to do the right things all the time and try your best and give your best effort. It's greatly appreciated."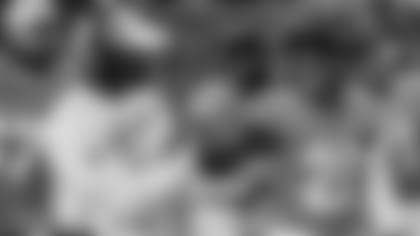 Kilgore joined the Dolphins in 2018 when he was acquired in a trade with the San Francisco 49ers and became a team captain in his first season before being chosen again this year.
He said his leadership style is through actions more than words.
"I'm not like a big rah-rah guy," said Kilgore, whose 2018 season was cut short by a triceps injury. "I'm not going to stand in front of everybody and give an emotional speech. Just more or less just do my job and just come in with that attitude to get better.
"It's a huge honor. I was a captain last year before the injury and to be voted on by your peers, it's a true honor. It's not a job that I take lightly. It comes with a big responsibility. I'm ready for it and get these guys ready to go on Sunday."