How will it all come together?
That's always part of the uncertainty of a new season, but it's never been quite like this for the Miami Dolphins. With 13 players added in the past week alone, with the youngest roster in the league and with so many changes in so many areas, it is time for a little clarity.
See, we know what this team is trying to become longterm, building through the draft, spending money prudently, making decisions all predicated on sustaining success, not just dabbling in it for a season or two. But right now it's about this team and this season and seeing how all the pieces fit.
It's also about a first-year head coach in Brian Flores trying to instill his beliefs into this team, delivering a message about commitment, discipline and hard work and hoping that these players, some of them just learning each other's names, can turn potential into productivity.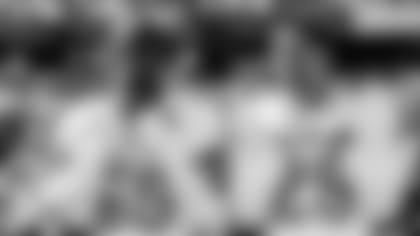 With the exception of Wilson and Eguavoen, all were drafted, most of them in the last two or three years. There are others that could be added to that list, but it is in general the sum of all these parts that will dictate so much about this season, beginning Sunday against the Ravens.
"We can shock a lot of people," said Grant. "We honestly believe that."
Providing the veteran leadership that this team so badly needs is quarterback Ryan Fitzpatrick, starting Sunday for his eighth different team, an NFL record, over 15 seasons. There is very little Fitzpatrick hasn't seen, very little he hasn't experienced, and that could prove invaluable against a defense like the Ravens, ranked No. 1 overall a season ago.
"I'm fired up," Fitzpatrick said a few days ago. "We have a great plan in place and I'm excited to work with these young players. It's a blessing to be playing here. My career has led me to this and I fit well in the role I'm being ask to play right now."
The Ravens are a tough opening act. They made the playoffs a season ago behind a young dynamic quarterback in Lamar Jackson and a defense that can cause problems in so many ways. We heard this week the Dolphins' players speak so much about about communication, an every week challenge under normal circumstances, but even more crucial considering so many of these players were added within the past week or so.
"A lot of it falls on me," said Fitzpatrick. "I've got to make sure that I'm at my best on every single play. I'm going to put a lot on myself this week to make sure everything goes smoothly."
That would certainly be a good start. But the Dolphins will need more than that to get past a team of this caliber.
Five things quickly come to mind:
Give Fitzpatrick some time: Much of the uncertainty surrounding this team centers on an offensive line with two rookie starters and a new left tackle. With that being the case, I expect short passes and quick decisions by Fitzpatrick. But there will be plays when he has to survey the field and this is when it is imperative he gets the protection he needs.
Slow down Mark Ingram: One of the big offseason signings for the Ravens, Ingram finally gets to be the featured back after eight seasons with the Saints, many of them splitting carries. The Ravens are as physical as any team in the league and that usually starts with running right at you. We'll find out in a hurry how improved this rushing defense is.
Keep Jackson in the pocket: This is among the most skilled athletes playing quarterback in the league. Jackson can beat you with his legs, even more so than his arm. He averaged 4.7 yards a carry last season and ran for five touchdowns. The Dolphins need to box him in, make him feel uncomfortable and force him into some mistakes. You do that and you've got a real shot.
Win special teams: This could one of the keys to this season, let alone this game. The Dolphins have a first-rate kicker in Jason Sanders, an excellent punter in Matt Haack and a group of return men in Grant, Wilson and Drake that within eight or nine seconds can change the complexion of a game. "I think home run every time I touch the ball," Grant said, who had a 102-yard kickoff return in last year's opener. Now the question: Can he do it again?
Keep it close, let the heat take over: The Dolphins have been practicing in brutally hot weather for the past six or seven weeks. They hope is it can serve as advantage, especially in the fourth quarter, against a team that just isn't used to this heat. This is where all those post practice sprints could really pay off.