Defensive coordinator Patrick Graham had a little experience with linebacker Vince Biegel before they were reunited in Miami, and he's seeing the same positive things now that he saw then.
Graham was an assistant with the Green Bay Packers in 2018 and Biegel was with the team during OTAs and training camp before he was waived and eventually joined the Packers.
Biegel is becoming more and more of a factor each week for the Dolphins after arriving the day after the preseason finale in a trade with the New Orleans Saints. Biegel made his first NFL start Sunday against Washington and was credited with two of the three quarterback hits the Dolphins had on Case Keenum.
"I'm familiar with him from my last year at Green Bay for the short time when he was there, I think the thing about Vince, I mean this guy practices extremely hard, prepares very hard, and so, preparation in the classroom, on his own, and then it shows up in practice," Graham said Tuesday. "That's really what led to (him starting), his ability to show in practice what he can do and that led to more time on the field. He's a good football player and has been a good one since his playing days in college and now it's transitioning here to the NFL and I'm just happy to see him have some success."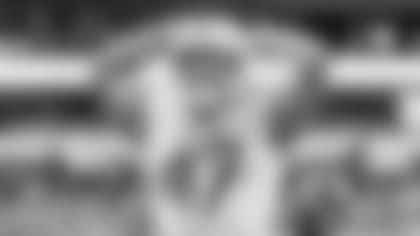 The Packers made Biegel was a 2017 fourth-round pick out of Wisconsin, where he combined for 15.5 sacks between his sophomore and junior seasons.
So Biegel clearly had some pass-rushing skills even though he didn't get a sack in 23 games in his first two NFL seasons. He got that first career sack in Week 2 against Tom Brady and was a factor in the pass rush against Washington on Sunday even though he didn't get a sack.
Graham explained Biegel's attributes as a pass rusher.
"He does have a relentless motor, that's one," Graham said. "Two, then you go to the fact that he has some length. To me the key is playing with extension, and we can all do that a little bit better in terms of the pass rush but playing with extension. Because we know, for the most part, unless you're one of the different ones, they're usually bigger than us, the tackles. So, if you don't get any extension and are able to play to where they can't grab you, it's going to be hard to rush. So usually when he's had success it's been because of those two things, and then from there you get to flipping the hips, defeating the hands, defeating the inside punch, all of that stuff comes along. But really it starts with your effort, relentless motor, going after him and then playing with some extension."
The matchup against the Buffalo Bills will bring some familiar coordinators for both Graham and Dolphins offensive coordinator Chad O'Shea.
Both, as well as Head Coach Brian Flores, worked with Bills offensive coordinator Brian Daboll when he was an assistant with the New England Patriots from 2013-16. O'Shea also worked with Bills defensive coordinator Leslie Frazier when both were assistants with the Minnesota Vikings in 2007-08.
That means the Dolphins coaches will know what to expect, though Graham pointed out that works both ways.
"They know us too," he said. "It comes down to the players and how they execute on Sunday."
Here is what Graham expects from the Bills' Daboll-led offense: "He's going to stretch you out, horizontally, vertically, however you look at it. He's going to use the entire field. If you just watch from the formations, to the whatever in terms of the mesh point, the different schemes, Brian has been a very good coach and coordinator in this league. He's going to use every one of his players and he's going to use every inch of that field to try to cause some confusion for us."
O'Shea had nothing but good things to say about the Buffalo defense, which is ranked third in the league in total defense and pass defense.
"I have a tremendous amount of respect for the Buffalo Bills defense," O'Shea said. "I have a tremendous amount of respect for how well coached they are. Coach (Sean) McDermott does a great job. I've worked with Leslie Frazier at the Vikings as their defensive coordinator, so I have a personal relationship with him and have a lot of respect for him as a coach. The reason I'm talking so much about it is because I've been there looking at them for the past several hours and I really do think a lot of them. I think this is a very good defense and it'll be a great challenge for us to play on the road versus a good team."
Fitzpatrick did a quick flex with a big grin on his face before getting a shoulder bump from tight end Nick O'Leary.
"As I've said all along about Fitz, he brings a lot to the table as far as intangibles," offensive coordinator Chad O'Shea said. "I know that he has a tremendous amount of enthusiasm to play the game, even being a veteran that he is. He really has a lot of energy. I think it's contagious. I think the players enjoy playing with him. He certainly has a lot of intangibles, and one of the intangibles he has is his overall passion and enthusiasm and energy to play the game."
Cornerback Ken Webster has made steady progress since joining the Dolphins in September, and he made his first NFL start against Washington on Sunday.
Webster was one of three cornerbacks to open the game along with Eric Rowe and Nik Needham, and he ended up with the second-most snaps at the position in the game with 44.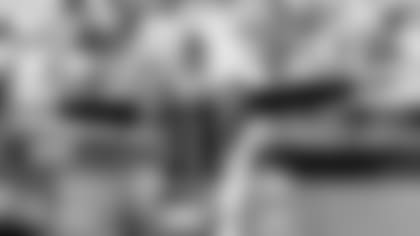 Webster, a rookie who was claimed off waivers from New England on Sept. 1, finished the Washington game with two tackles, both in the run game. He pushed wide receiver Paul Richardson on an end-around to hold him to no gain.
"Ken competed, man," Graham said. "There was one play in particular that stuck out to me to where there was something that went across the field and it really wasn't anything that had to do with the play, so he came back and he was ready for the running game. That's something that some veterans struggle with. I thought he hit that home, and his 'competes' out there were really good, his competitive nature out there. I thought he challenged guys at the line of scrimmage, he was physical, he tackled. That's the stuff that showed up."
Linebacker Raekwon McMillan continued his strong work against Washington as he led the Dolphins in tackles with nine.
But Graham said McMillan's contributions went beyond mere statistics.
"The thing about him, he's a physical presence out on the field," Graham said. "You talk about the tackles, I think about the chances he had to press tackles, press the line of scrimmage and getting some knock-back. That's what we're going to need this week (against Buffalo). Again, we're going up against a physical run team. We're going to need the physical run team. Tackles is a team sport. I'm happy for him to have the most tackles. But we're going to need the physical presence to show up this week against Buffalo. The guys they got climbing to the second level, knocking those guys back, and that leads to tackles. In terms of playing with power inside, that's probably the stuff I was most pleased with."
McMillan has 27 tackles on the season, including 17 the past two games.