Defensive tackle Davon Godchaux and the Dolphins defense will be facing an all-time great running back for the second consecutive game Sunday, but this matchup will be a little more personal for him.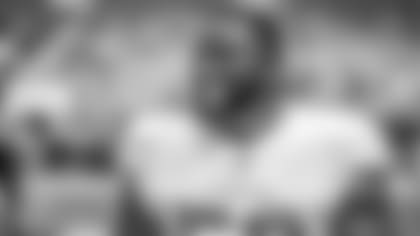 After facing Adrian Peterson on Sunday, the Dolphins now turn their attention to Frank Gore, who is playing for the Buffalo Bills this season after spending last year with Miami.
"Frank is a Hall of Famer," Godchaux said Monday. "And then we faced Adrian Peterson yesterday. He's a beast. He's a beast. And then having to play Frank this week, two Hall of Famers back to back, potentially first-ballot Hall of Famers, I love taking the task. I'm sure my defense loves taking the task. We're looking forward to the challenge."
Gore leads the Bills with 333 rushing yards in five games, putting him on pace for 1,065 yards for the season, which would be his ninth 1,000-yard season and his first since 2016 when he played for the Indianapolis Colts.
Even though he's now in his 15th NFL season, Gore has faced the Dolphins only twice in his career. The former Coral Gables High and University of Miami star had 63 yards for the San Francisco 49ers in 2012 and 85 yards for the Colts in 2015.
Gore's 2019 season has been highlighted by a 109-yard performance against the New England Patriots in Week 4.
The Dolphins are hoping to have more success against Gore than they did against Peterson, who gained 118 yards on 23 carries.
"I think we did a god job, (but) we could have done better," Godchaux said. "He kind of leaked out, got some more yardage, kind of bounced it on the edge a few times, but at the end of the day, yesterday is yesterday, the game is over and I'm getting ready for the Buffalo Bills."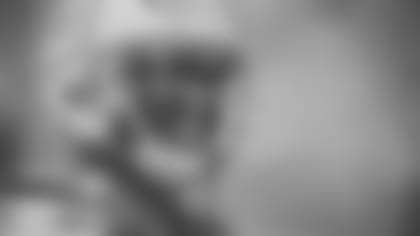 That was the overall message from Godchaux, who quickly put behind the disappointment of the 17-16 loss against the Redskins and turned his attention to the AFC East rival Bills.
"It's over," he said. "It's crazy because you lost a game that we could have won, but we can't do anything about it. It's on to the Bills. We're going to watch film on them tonight, a lot of preparation tomorrow and get ready to Wednesday practice.
"We can say it was the best effort (of the season), but at the end of the day we got a loss. We've just got to come out strong, keep going. As I said yesterday, I'll never quit. Come out strong this week against the Buffalo Bills, division game, counts as two, and we've got to find a way to get a win."