Now that was better – and certainly far more encouraging.
No, there are no moral victories in this league. The Dolphins lost 17-16 Sunday to the Washington Redskins and that's the bottom line. Always will be. Always should be.
But if you look a little closer, if you examine the wild sequence of events that brought the Dolphins within a two-point conversion of victory, you'll see a team that came together in that fourth quarter, a team that showed the type of resiliency and resolve that is so important in this league.
They entered the fourth quarter trailing 17-3. They left probably feeling better about themselves than they have all season.
If only Kenyan Drake had not dropped that two-point conversion pass with six seconds left – a gutsy call indeed by first-year coach Brian Flores – we could have seen how that play might have unfolded. It didn't appear that Drake had room to score even if he had caught the ball. But we'll never know for sure. We can only wonder what might have been.
That the Dolphins were able to make a game of it, that they were able to rally behind quarterback Ryan Fitzpatrick after Josh Rosen struggled for three quarters, was in itself a sizable step forward. Remember, they had been outscored 81-0 in the second half heading into this game. You can now go ahead and put that stat in the trash bin.
Fitzpatrick led the Dolphins to two fourth-quarter touchdowns, the first ending with a 1-yard run by Kalen Ballage with just under 11 minutes left, the second a clutch throw and catch from Fitzpatrick to DeVante Parker for an 11-yard score with just six seconds left.
Instead of going for an almost sure-thing tie, Flores made the boldest move of his early head-coaching career, keeping his offense on the field, going for the win right there and then. I like the decision. I like the aggressive mentality. The Dolphins had the momentum and the Redskins were reeling. Go win it. Why wait?
"We were going for two the whole way," Flores explained. "We had an opportunity to win the game. We felt good about the play we called."
So many players stepped up in that fourth quarter. Fitzpatrick was brilliant, as he has been so many times in his career, at one point scrambling for a big first down on a third-and-two play. Parker found a small crease in the center of the end zone and tightly clutched that touchdown, perhaps as big a catch, albeit a short one, that he's had with the Dolphins. Tight end Mike Gesicki set up the score with a leaping 30-yard catch, his career long. During all of this, the defense made just enough plays to provide fuel for the comeback, stopping the Redskins on several pivotal third downs.
For the first time all season, this was a team in every sense of the word, a team on both sides of the ball at precisely the same time.
"We played hard," Flores said. "We fought hard."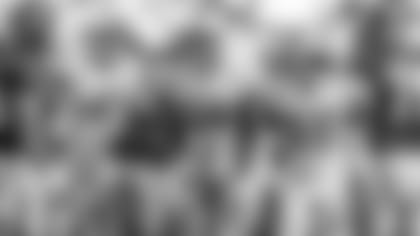 It's too early to speculate how Rosen's struggles and Fitzpatrick's success might change the dynamic of the quarterback position moving forward. Flores had said just last week that the competition had been "settled" and the job belonged to Rosen and reiterated that after the game. But he didn't expect this. Who could have expected this with the Dolphins trailing 17-3 after three quarters and looking so anemic on offense?
"This is why I still play the game," said the 36-year-old Fitzpatrick. "It was a lot of fun to be a part of this. But there is still a lot of frustration in that locker room. We went for the win and just didn't get it."
But now there has to be a sense of confidence moving forward, a deep inner belief among these players and coaches punctuated by the fact there is now evidence on tape that shows what they are capable of doing.
The Dolphins did everything they could to stay close in those first three quarters, going for it on a couple of fourth downs and getting some inspired performances by a defense playing without its most talented player in Xavien Howard, who was out with a sore knee. That defense held the Redskins to 13 first downs and just two of 11 on third down conversions. That kept the Dolphins close enough to make that final fourth quarter push.
Yes, there continues to be a boatload of things for this team to work on. Both the running game and rushing defense, for instance, are nowhere near where they need to be, Rosen was sacked five times before his departure and there is generally a lack of consistency in all three phases that must be addressed.
But at least now there is more hope than there has been all season, hope that some of the pieces are now coming together and hope that what we saw in those frantic final moments against the Redskins was not some aberration but an indication of what this team is and what it could become.