Linebacker Jerome Baker maybe hasn't made the splash plays that some were anticipating after his strong training camp and preseason, but that doesn't mean he's not making progress in his second NFL season.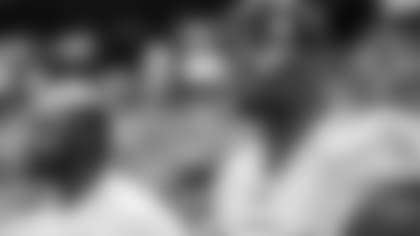 Baker has yet to be involved in a turnover for the defense this season, though he does lead the Dolphins in tackles with 33.
"Bake is still a young player," defensive coordinator Patrick Graham said Tuesday. "He's a young player and he's improving. I'll give you that. If you trust my vision as a coach and seeing that, he's improving. I think one of the things I've asked him to do is just get better every day.
"He has, whether it's block destruction, recognizing routes, whether it's being able to come back and ask good questions (like), 'Pat, what if they give us this versus this call? What do you think about that?' 'Bake, that's a good question.' That's what I'm looking for, the growth there."
After starting 11 games as a rookie in 2018, Baker has started four of the first five games this season. He did not start against the Redskins on Sunday, although his 48 snaps were the most of any linebacker on the team.
Graham believes those kind of plays will come with time.
"Because the athleticism, the football player that's there, once they start to merge and come together for a young player, that's when you start to see the dynamic play," Graham said. "I know he's working hard. He's working hard to get better. He's been successful on the field for us. I can't define the plays which you're talking about in terms of what you're looking for. But I know he's getting better on the field for us, if that makes sense."