Before we move on to New England, before we start breaking down the enormous challenge of playing against a Patriots' team that has won nine straight AFC East titles, let's reflect for a moment on a season that could not have gotten off to a more promising start.
Of course, we've got to begin with Sunday's victory over the Raiders, a game that once again showed how flat out speed is going to be a defining characteristic, perhaps THE defining characteristic, of this team.
Through three games, there has been no more impactful offseason addition than Albert Wilson. What he did against the Raiders, throwing a long touchdown pass and catching one for a 74-yard score was off the charts impressive. He is a special player and I've got a feeling we're going to see signs of that every Sunday.
Speaking of special, how else could you describe what we've seen so far from quarterback Ryan Tannehill? The numbers say plenty: He's completing 73 percent of his passes, has a quarterback rating of 121.8 – third best in the league -- and has seven touchdown passes compared to two interceptions. Got a feeling those Tannehill doubters are now much fewer in number.
And then there's cornerback Xavien Howard, who had two interceptions against the Raiders, giving him seven in his last eight games. Is there a more dynamic cornerback in the league right now? I'm not sure there is. Howard's second interception, which stopped a Raiders' fourth quarter drive, may have been the biggest defensive play of the game. Said Howard: "I think we took the soul out of them when I caught that interception." Sure looked like that to me.
In case you were wondering, the last time the Dolphins led the AFC East by two games heading into the fourth game of the season was NEVER. The last time they had a two game lead in the division at any point in the season was Week 6 of the 2002 season. Perspective? "Records are irrelevant right now," said Gase. Agreed. But it's still nice to be talking about it.
It seems as if far too many victories come with a steep price. In this case, it was losing defensive lineman William Hayes for the season with a torn ACL. He tore it while sacking Raiders' quarterback Derek Carr. "He was trying to not put weight on the quarterback and his foot got caught in the ground," said coach Adam Gase. So with the new more strict rules on roughing the passer, Hayes was simply trying to avoid a penalty and suffered because of it. "I'm just telling you what happened," said Gase. Hayes will be missed. He is arguably the team's top run defender and an excellent pass rusher as well. "A tough one to swallow," Gase said. Especially, in my estimation, the way it happened.
Lost amid the excitement of that dramatic fourth quarter was the return of wide receiver DeVante Parker and the first extended impact from rookie tight end Mike Gesicki. Parker, coming back from a broken finger, caught a pair of passes, including a nice 36-yard grab that helped set up a third quarter touchdown. Gesicki had three catches for 31 yards, showing off his excellent hands. These are two tall athletic targets, something this offense clearly needs. "He grew up a lot in this game," said Gase of Gesicki.
Also overlooked, though not forgotten, was a first quarter goal line stand that included a fourth down stuff by defensive tackle Davon Godchaux. The Raiders were up 7-0 at the time. Who knows how much everything might have changed had the Raiders broken out to a 14-0 lead. That defensive series was huge.
It was clear early on against the Raiders how much different a defense this is without starting safety Reshad Jones, who missed the game with a shoulder injury. It isn't as though they don't have capable replacements; it's just that Jones resides at a different level than most and his impact can never be overstated.
One of the most remarkable stats from Sunday was that the Raiders had a time of possession advantage of more than 17 minutes. Think about that. That's more than an entire quarter. That the Dolphins won despite that, tells you something about their big play ability.
With his sack against the Raiders, Cam Wake now sits at 93 career sacks. Anybody see 100 coming this season?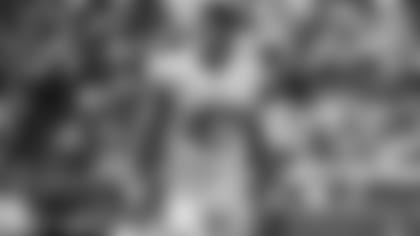 In case you're not counting, that's a total of 28 tackles in back-to-back games for linebacker Kiko Alonso. Also, rookie outside linebacker Jerome Baker played his best game of the season with seven solo tackles.
Albert Wilson and Jakeem Grant stole the headlines Sunday with their magical late game heroics, but don't overlook what Kenny Stills has meant to this team early on with three of his nine catches producing touchdowns. Stills and Tannehill clearly have developed an important chemistry.
From a big picture perspective, it was important that the Dolphins showed they can win a game like Sunday against the Raiders when the running game produced so little (11 carries for 15 yards between Kenyan Drake and Frank Gore) and the defense wasn't at its best. What it showed was that Tannehill and his core of play-making receivers are talented enough to carry the day.
And now we begin thinking about the Patriots – as if we have ever stopped. It's always an imposing challenge playing up there, but in this situation, with the Patriots having now lost two straight, you know the Dolphins are going to see a highly motivated, somewhat agitated, team. On the positive side, can there be a better measuring stick than this?