With all sorts of issues to address after a 24-point loss to the Vikings, with their playoff hopes just barely alive and with an in-state matchup against Jacksonville straight in front of us, we offer up this Tuesday morning dose of perspective:
This isn't where we wanted to be with just two games remaining, coming off a difficult loss to the Vikings, fighting to get back above .500, searching for positives to embrace and no doubt asking the question: Why does this team look so different on the road?
You can't argue with the numbers. The Dolphins are 6-1 at home and 1-6 on the road. Five of those six road losses have come by double digits. This disparity, along with all the injuries they have endured, has unfortunately defined their season. You've got to win some big games on the road in order to advance in this league. With only a trip to frigid Buffalo remaining a week from Sunday, the Dolphins have beaten the Jets and nobody else. Adam Gase has tried just about everything to change this pattern, even flying to some road games a day early, but right now there are no obvious answers.
Gase stood before the media at noon Monday, clearly frustrated over his team's performance, trying to make sense of why it happened and still determined to get it right. The reality is that the Dolphins now need help from other teams to find a way into the playoffs. "But none of that matters if we don't handle the next two weeks and figure out a way to win," Gase said. "We've got to take care of our own business first."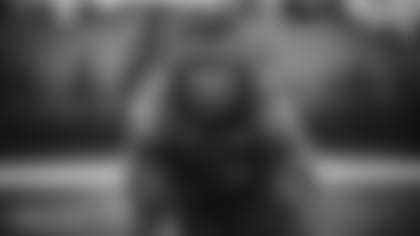 Word has it that the foot injury sustained by running back **Frank Gore** against the Vikings will most likely end his season. If this was indeed the end of Gore's 14th season in the league, it will be remembered for the remarkable level of consistency he has maintained, for the tackles he has broken, for the yards he has gained and for the first-class manner he has conducted himself. I mean Gore averaged 4.6 yards every time he carried the ball. At 35 years old? Regardless of what happens from here on out, he is truly an incredible story and we are fortunate his professional path, even so late in his career, took him back to South Florida.
The Dolphins' 2018 rookie class collectively had its finest day of the season against the Vikings. First there was No. 1 pick **Minkah Fitzpatrick** scoring on a pick-six. Then there was fourth-round pick **Kalen Ballage** running 75 yards for a touchdown. Throw in tight end **Mike Gesicki** with a couple of catches and a nice break-up of what would have been an interception and add yet another Jason Sanders field goal (he hasn't missed one in more than two months) and you see the impact this rookie class is having. Did I mention outside linebacker **Jerome Baker** is showing improvement each week? It's a rookie class that keeps on giving.
An additional thought about Minkah. His performance this season has really been outstanding when you consider how much he has been asked to do, how he has already logged meaningful minutes at three different positions in the defensive backfield, safety, slot and corner, and how he has excelled at each. He didn't just happen to be in position to intercept that Kirk Cousins pass Sunday. He was ready for it and studied for it. If only he could be cloned.
Of all the concerns surrounding this team at this precise moment, and there are many, none appear more pressing than an offensive line that gave up nine sacks to the Vikings. We understand the impact injuries have had. We also understand that there are times **Ryan Tannehill** needs to get rid of the ball quicker. But nine sacks? This can't happen, even against a defensive line the caliber of the Vikings. Trouble is they'll be facing a defensive line every bit as good this Sunday in the Jaguars. "It was everybody," Gase said of the sacks. "We all took part in it, including myself. We had enough guys to block who they had and we didn't get it done."
If you're looking for a reason the Dolphins are 7-7 despite both the offense and defense ranked near the bottom of the league, look no further than the turnover margin, the Dolphins sitting at plus nine, a statistic usually reserved for playoff teams.
Pro Bowl teams are announced tonight. I fully believe that both left tackle **Laremy Tunsil** and cornerback **Xavien Howard** deserve to be starters, even with Howard missing the past two games.
Wide receiver **Brice Butler** has a chance to be a nice long-term investment. Signed only a few short weeks ago, Butler caught a touchdown pass against the Patriots and had another nice catch against the Vikings. He is a big, lanky receiver with excellent hands and arrives with a solid football pedigree, his father Bobby formerly a defensive back at Florida State and then with the Atlanta Falcons. "Maybe this is where I was always meant to be," Butler told me in the locker room last week.
**Robert Quinn's** strong second half continued against the Vikings, his sack against Cousins giving him a team-leading 5 ½ for the season. Not the numbers we were hoping for, but he's rebounded well after a slow start.
And now we turn our thoughts to Jacksonville and its elite defense, clearly an imposing challenge after the way this offense struggled against the Vikings. A win and the Dolphins will have seven home victories for the first time since 2002, a nice accomplishment tempered though by the struggles away from Hard Rock Stadium.