With spirits improving after a pulsating win over the Bills, with the Patriots and Tom Brady next on the menu and with the season now three-quarters complete, we offer up these Tuesday morning nuggets of wisdom to swallow down with that cold glass of orange juice.
No doubt the Dolphins came within inches of losing the game to the Bills. No doubt there are issues that need to be addressed on both sides of the ball. But this is a bottom line league and the bottom line here is a 6-6 record with four games remaining, two at home and two at the road. The Dolphins have overcome a lot to make December matter, and are certainly not in an excellent position by any means, but at the very least there is a clear path in front of them to get where they want to go and there are a lot of teams right now that can't say that.
You'll just always wonder, though, what this team might have accomplished if it just had reasonably good health, in particular if the offensive line had stayed intact and maybe if someone like **Albert Wilson** were still in the mix.
Meanwhile, anybody notice the Dolphins are 5-1 at home and 3-1 in the AFC East? Just saying.
Before moving on to the Patriots, a few lasting impressions from a 21-17 victory that certainly wasn't for the faint of heart.
A three-touchdown performance by **Ryan Tannehill** served notice that he is rounding into late season form after missing five games with a shoulder injury. I have maintained all along that this offense will only go as far Tannehill takes it, and right now things are certainly trending up. The key stat for Tannehill on Sunday: The Dolphins were three for three in the red zone.
Let's not overlook what turned out to be a game-winning catch by **Kenny Stills**, who now leads the team with five touchdown receptions, which is remarkable when you consider that he's only caught 24 passes. Stills had two defenders draped over him on that leaping 13-yard touchdown catch. The throw was excellent; the catch even better. With so many injuries at wide receiver, Stills could very well be the go-to receiver in these final four games.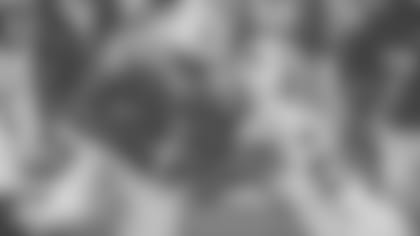 A couple of interesting offensive wrinkles: The Dolphins continue to use rookie running back **Kalen Ballage** on occasion in the Wildcat offense and each game he shows us an intriguing upside, against the Bills it came on an 8-yard run. Another run was nullified by a penalty. Also getting a rare handoff against the Bills was special teams ace **Brandon Bolden**, a running back by trade. Bolden had one carry for 10 yards. Might he have earned more?
I would like to tell you there are easy answers for this defense to play better as a whole, but after a dozen games it is clear that this unit must rely on turnovers to offset some of its problems, evidenced by those three forced turnovers against the Bills. Look at this way: The Dolphins have been outgained by 1,168 yards this season so something has worked in their favor to reach 6-6. "The turnover margin," said coach Adam Gase at his Monday press conference. "The amount of turnovers our defense is getting is what we need, and then we don't turn it over a whole bunch." The Dolphins are currently at plus 8 for the season.
And that brings us to cornerback **Xavien Howard**, whose two interceptions against the Bills gave him four in two weeks and seven for the season, which happens to lead the NFL. At this point there is little doubt Howard deserves to be a starting cornerback in the Pro Bowl. He has rapidly matured into one of the game's elite defenders and nothing could validate his season better than another interception or two against Tom Brady this Sunday. You may recall (fondly) that he had two against Brady in a late-season game a year ago.
No doubt we're still waiting for rookie tight end **Mike Gesicki** to have his first breakout performance, but we saw a sign of encouragement against the Bills when Gesicki forced a pass interference call, which produced a huge first down on what turned out to be the game-winning touchdown drive. I remain convinced that Gesicki has the skills to give this offense the big play threat it has been lacking from the tight end position. We may just have to wait until next season to see it unfold. "I think Mike is pretty much on pace with the rest of the rookie tight ends around the league," Gase said. "At that position, it's hard to be impactful right out of the gate. It's probably the hardest position to play next to quarterback."
Two defenders that have raised their games recently: cornerback **Bobby McCain** and defensive end **Robert Quinn**, both with a sack against the Bills, Quinn's producing a fumble. Now others need to follow suit.
Another game where the special teams made a difference and if you think this has been a common theme all season, well you're right. This time it was a muffed punt by the Bills recovered by the Dolphins and setting up a late first half touchdown that gave them a 14-6 lead. The Bills also missed a field goal and an extra point. These things add up in a hurry, so important as we evaluate the big picture.
It had been 17 games since **DeVante Parker** last scored a touchdown so you know his 18-yard touchdown catch in the first quarter must have felt like a giant anvil being lifted off his shoulders. We can only hope that is also represents a finally healthy Parker putting together a late-season run.
And now it's officially Patriots week and the stakes as usual are high. It is an imposing challenge mostly because the Dolphins must play so much better than they did against the Bills, better across the board. They have shown in the past they can do it, winning four of the past five against the Patriots in South Florida. Can they make it five out of six? Their playoff hopes may very well depend on it.