The picture came over her cell phone and Megan Deiter started to cry.
Her brother, Dolphins rookie offensive guard Michael Deiter, had quite a surprise for her. In that photo were the cleats Deiter will wear in Sunday's game against the Cincinnati Bengals.
And on those cleats the words read: MJD . . . Epilepsy Foundation.
MJD stands for Megan Jane Deiter and she has been battling epilepsy since Michael was five years old. When her brother found out about the wonderful NFL promotion: My Cause My Cleats, putting Megan's name on those cleats was the only thing that entered his mind.
"Why me?" Megan, who works for a non-profit organization in Toledo, Ohio, asked her brother after seeing the photo.
"Why wouldn't I?" came Michael's response.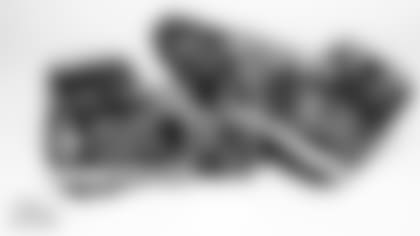 After all, they are more than just the only two siblings in their family, four years apart in age. They are best friends. Always have been. Always will be.
So this Sunday, with Megan in the stands attending her first Dolphins' home game, Michael will honor her on his cleats, one of many players taking part in My Cause My Cleats.
"It means everything to me," Megan said. "I was driving home from work when I got that photo. I couldn't believe it. "
And then she paused for a moment before continuing. "I couldn't have a better brother," she said. "He's my go-to on everything."
Michael remembers the first time he realized something was wrong with Megan. He was five years old. She was nine and having her first seizure.
"I remember my parents were super scared," Michael says. "I remember saying to myself, 'that's not normal, something's wrong with my sister.' I was confused. I didn't understand what was going on. As I got older, I began to understand."
Megan recalls having a seizure the day of one of her brother's spring games at Wisconsin. She was home alone. But she didn't want to ruin his day.
"I felt so bad," she told Michael. "This was your time to shine."
"No, I'm the one who feels bad because I couldn't be there with you," Michael responded.
Flash forward to today. Megan Deiter, who is 27, has been seizure free for almost three full years. She admits she hasn't done enough to help the Epilepsy Foundation and says about My Cause My Cleats, "this is the first time I'm shouting it out."
And Michael, of course, is proud to be the messenger.
"It means so much to me that she'll be there," Deiter said. "It's tough for me watching her go through stuff and dealing with having seizures and dealing with just life with that. But I've also seen the great attitude that she has, always being positive, always just kind of being the bright spirit in the room.
"No matter what I go through, it's not even close to what she goes through on a daily basis. She realizes she hasn't been dealt the greatest hand and she's got to deal with something her whole life. But she's happy. She's one of the nicest people in the world."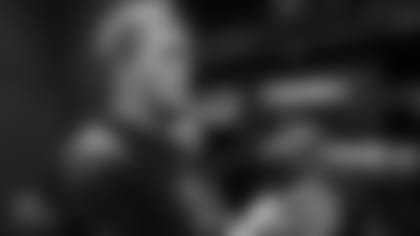 I asked Deiter what the cleats look like. He pulls out his cell phone and shows me the picture, the same one that brought tears to his sister's eyes.
"Megan Jane Deiter," he says out loud, looking at the initials on the cleats.
"Can't wait to wear these," he said.
And the best part about it is that Megan will be there, watching every step her brother takes in those purple cleats.