While Patrick Laird gained some attention with his great back story and nicknames, the Dolphins' other rookie running back just kept grinding away from the spotlight.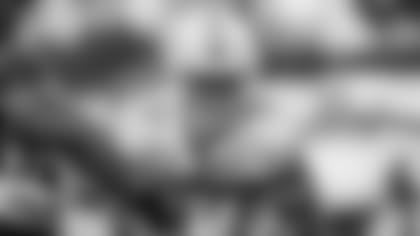 Now, Myles Gaskin is getting the chance to show what he can do, and he's responding.
Gaskin got his most extensive playing time against the New York Giants on Sunday and came through with a couple of big plays in the second half.
"The one thing that's been good about Myles is he's continued to learn the offense and know what to do when he's out there," offensive coordinator Chad O'Shea said Tuesday morning. "He's made the most of his opportunities at practice and certainly I think that's really kind of transferred into the game. He ran the ball and was decisive with some of his run reads. I think he had some production in the screen game as well. I just think that he's continued to develop and grow in his role."
Gaskin ended up playing 34 offensive snaps in the 36-20 loss against the Giants, a total that was twice his previous season high of 16, which happened against the Cleveland Browns in Week 12 and against the Philadelphia Eagles in Week 13.
While Laird has played 13 of the 14 games, Gaskin was inactive for the first eight games before he made his NFL debut against the Indianapolis Colts in Week 10.
Gaskin, who was one of the Dolphins' two seventh-round picks in the 2017 NFL draft along with fullback Chandler Cox, had a 27-yard run against the Giants and a 20-yard reception as part of his 72 yards from scrimmage.
The 27-yard run was the longest by a Dolphins running back this season.
Based on his performance against the Giants, it's certainly fair to expect Gaskin to get more opportunities in the final two games of the regular season.
"I think we're still learning a lot about him," O'Shea said. "He's certainly done some things that would say that he's got attributes in both of those areas (speed, quickness). It's still something we're evaluating and giving him opportunities kind of to show what he can do physically."