It's been a wonderful ride there this season, the Dolphins winning six of their seven games at Hard Rock Stadium with a chance Sunday against Jacksonville to make it seven of eight. Think of all the special and very memorable moments:
The Miami Miracle against New England, a play that will live forever. This deserves to be in a category by itself and, while I'm at it, could there be a more deserving ESPY for Play of the Year in all of sports than this?
The **Albert Wilson** and **Jakeem Grant** show against Oakland, how at one point both players high-fived on their way to the end zone. A shame because of injuries we never got to see that again.
The overtime thriller against the Bears, rookie **Jason Sanders** nailing a 47-yarder as time expired. What the Bears have done since has only magnified how impressive that victory was.
The two interceptions by **Xavien Howard** against Buffalo, giving him back-to-back two interception games, and then that heart-stopping moment when Buffalo's Charley Clay couldn't pull in that last-second pass.
Rookie **Jerome Baker** returning an interception 25 yards for a touchdown against the Jets with 11 minutes left, one of four interceptions for the defense and, as it turned out, the difference in the game.
Why, even two interminable lightening delays against Tennessee couldn't derail a seven-point opening day victory. Similar to the Bears, what the Titans have done since makes that win look even better.
When you think about it, there hasn't been much we haven't seen at home this season. Makes you wonder: What's in store for Sunday against the Jaguars?
The Dolphins need this game for all sorts of reasons but two in particular: They need to keep their slim playoff hopes alive and they need to rid themselves of that sour taste produced by a 24-point loss last Sunday at Minnesota. The only way to do that is to win this game and hopefully add importance to next Sunday's season final in balmy Buffalo.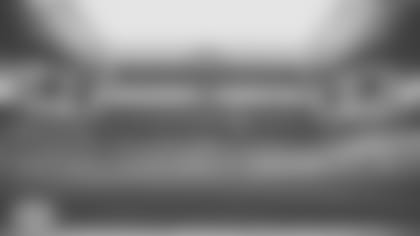 And they need to do it against a Jacksonville team that would love to play the role of spoiler, a state rival ending a disappointing season yet still sporting one of the league's finest defenses.
It's been well documented how the Dolphins have struggled on the road, no better evidenced than by a 1-6 record. But what they have done at home at the very least shows us the blueprint they need to implement on the road.
We saw that blueprint unfold against the Patriots a couple of Sundays ago. How Tannehill took control. How the offensive line did well protecting him. How the running game produced big plays and how the defense played well enough when it mattered most. That's got to be the formula on Sunday and it's got to be the formula when the Dolphins hit the road to upstate New York a week later.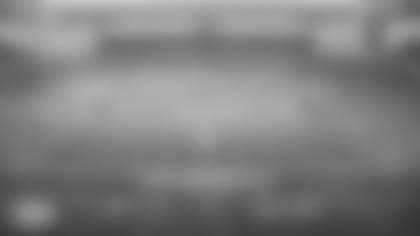 The Jaguars pose some interesting challenges. It begins with their defense, ranked among the tops in the league in a variety of categories, a defense that shut out a pretty good Colts offense a few weeks ago and a defense that has the ability to take over a game.
"I have a ton of respect for that defense," said Tannehill. "It's a lot like the defense we saw last week."
How do you have success against that type of defense? You've got be smart. You've got to be aggressive. You've got to create manageable third downs and make the most of the red zone opportunities. You've got to do all the things this offense didn't do against the Vikings. This will be one of Tannehill's most challenging matchups of the season. He's got to be on. Really on. And he's got to figure out a way to get the ball out before that Jaguars' pass rush gets to him.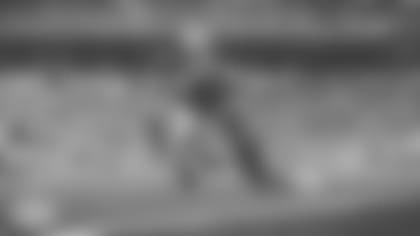 The second challenge, and just as imposing, is dealing with a Jaguars' rushing attack that features Leonard Fournette, Carlos Hyde and T.J. Yeldon. You know the Jaguars studied the tape. They saw the way the Vikings ran through the Dolphins' rushing defense to the tune of 220 yards. You just know that's what they'll try to duplicate.
What the Dolphins need to duplicate is what they did against the Patriots, holding a pretty diverse rushing attack to 77 yards on 30 carries. I don't have answers for what happened against the Vikings. There were too many mistakes in too many areas to identify one problem. "It takes all 11 to play good rushing defense," said coach Adam Gase. That's got to be Sunday's goal.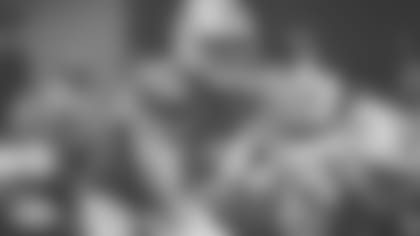 The days following a loss like the one to the Vikings are never easy. Especially when the defeat was so thorough and decisive. But this team has shown all season an impressive resiliency, bouncing back from some difficult losses and overcoming some important injuries. We need to see that resiliency on display once again Sunday afternoon against the Jaguars.
The season still has life; the Dolphins just need to play like it.